Lynn Torrel offers her expert guidance on building trust in your supply chain
Aiming for transparency
Over the past two years, global supply chains have quite literally weathered storms, battled an ongoing pandemic, and worked tirelessly to maintain supply of core components, including semiconductors. The agility and resiliency of supply chains are now a main topic in the boardroom and beyond.
Recent events have forced almost every business that relies on the smooth and predictable flow of goods to re-evaluate their supply chain. Legacy supply chain models were considered streamlined, with a just-in-time and low-profile approach that worked when conditions were just right. However, as crises and disruptions challenge the system, these supply chains have seen higher prices, longer delivery times, and in some instances no supply at all.
A critical component of business continuity and security is being able to trust in your supply chain's agility and resilience. Rather than focusing exclusively on cost and supposed efficiency, premium brands are now prioritizing agility and resiliency within their supply chains to help them manage the current supply challenges. This is not a simple shift, but when done right it can allow your business to pivot and continue operating at scale in the face of unforeseen challenges.
Here, I'll share some of the best practices learned over the past few years to protect supply chains and secure the trust of global premium brands.
Unlocking supply chain transparency
Trust begins when a supply chain partner can anticipate delays and swiftly implement mitigation plans. This instils confidence and builds trust between suppliers, companies, and customers.
As consumer demand fluctuates in response to economic, social and geopolitical shifts, it is increasingly important for global brands and their partners to have efficient and transparent supply chains to manage dynamic demand. This includes removing obstacles that can hinder visibility such as inaccurate data, poor information systems and lack of visibility upstream.
If supply chain managers can't relay precise and timely information, companies will make decisions based on faulty or incomplete data. This can cause problems further down the line and lead to shortages, surplus stock or product shipment delays that impact the bottom line.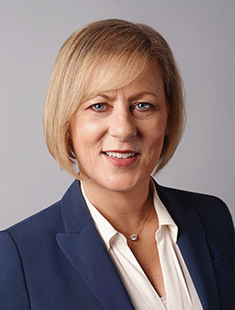 The value of visibility in decision-making
Visibility can help build trust at every stage of the supply chain. Ultimately it can benefit the end user, who is now more conscious of each purchase and expects full availability, traceability, and accountability. For the customer, being able to get a product in time can be a source of differentiation. Branding, price, and product innovation apart, suppliers and distributors can be the vital component in meeting and exceeding customer expectations while competing brands struggle with their supply chains.
We work closely with clients to identify their preferred suppliers. A dedicated supply chain team uses a proprietary software-based collaboration tool that offers extraordinary levels of real time insight into highly complex, globally distributed supply chains to reduce risk and improve the efficiency of that specific value chain.
Highly focused visibility into the global supply chain empowers teams to optimize decision-making, with the response to Covid-19 serving as an example of the value of supply chain transparency. Our system, the Flex Pulse, has helped our team quickly size and scope supply shortfalls and identified regional factory shutdowns to minimize disruptions to our clients.
With the right tools and the experience of supply chain professionals, data-driven and informed decisions that took into account the downstream effect of shortages and plant closures could be made. It's not an understatement to say that transparency with tier-1 suppliers was vital in helping clients weather an unprecedented year of disruption and remain competitive.
Aligning through open communication
Supply chain transparency is often challenging to achieve for organizational reasons rather than technical ones. Many companies grow through acquisitions and must coordinate their operations and systems to create visibility for the supply chain team. In addition, good communication is key to avoiding misalignments and misunderstandings which can manifest into significant issues and disruptions if unattended.
Increasing transparency and visibility provides all parties with the necessary information to collaborate and act with purpose. By sharing accurate and real-time information, including tracking and inventory levels at various locations, you can build trust in the supply chain operation. Moreover, partnerships built on trust enable companies to better empathize with their counterparts by operating at more than just a basic transactional level.
Building a trusted supply chain
As new technologies emerge and the business and economic landscape evolves, the opportunity to build agility and reliability into supply chains has become a necessity. There's a finite number of competitors, materials, and demand within every product category, from consumer electronics to automobiles. Deep visibility into your supply chain gives you insights that help you identify risks and opportunities to create realistic manufacturing and delivery timelines for businesses.
Complete transparency is nearly impossible, but that shouldn't dissuade supply chain professionals from striving to improve. The ability to gain a comprehensive and real-time understanding of component inventory, pricing, and location, is critical to achieve a globally distributed supply chain. Once that information is captured, having a system in place to share actionable data with stakeholders and partners is the key to long-term resiliency, business continuity and trust.
Lynn Torrel
www.flex.com
Lynn Torrel is Chief Procurement & Supply Chain Officer at Flex. A pioneer in modern product design, advanced manufacturing, supply chain and after-market services Flex is an international organization trusted by a diverse customer base to build products that make the world a better place – drawing on the expertise of a global workforce of 160,000 people spanning 30 countries.