Investing in the next level
With over four decades of industry experience, Macpac Ltd is a leading provider of bespoke thermoformed packaging options
From its base in Stockport, Cheshire, Macpac manufactures specialist thermoformed packaging solutions, supplying a diverse cross-section of industries across the food and non-food markets. The company was established by its original Managing Director, Chris Kershaw, as a family-owned business in 1974 when vacuum forming was still in its infancy. The business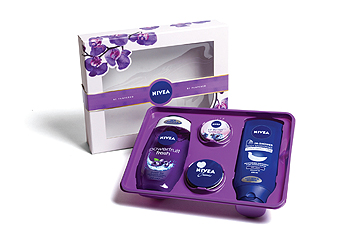 quickly developed a reputation for innovation as pioneers in new techniques in thermoforming technology, becoming the preferred to supplier to the classic Meccano and Dinky Toys brands. Graham Kershaw took over the running of the business from his father as Managing Director in 2003 and today the company continues to supply a wide range of point-of sale and specialist bespoke packaging solutions to a diverse cross section of food and non-food industries and blue chip retail companies. Presently around 60 per cent of the products provided by Macpac are delivered to clients operating in non-food markets, while the remaining 40 per cent are used within the food industry, particularly for chocolate products.
Macpac is dedicated to making the task of sourcing effective packaging a simple endeavour for its clients. This includes a turnkey service from design concept through all stages production and final delivery, thus eliminating supply chain problems and reducing costs. Core to enabling Macpac to effectively meet the needs of its clients and the wider thermoforming industry, is its focus on offering a personal service built on family operation and co-operation. "We try to maintain familyvalues throughout the business and this means providing high levels of service and actual personal contact with clients, rather than operating a faceless account. Often in dealings between companies the client will never speak to the same person, whereas we have appointed individuals that manage accounts so that all of our clients know exactly who they are working with," explains Managing Director, Graham Kershaw. "This creates a personal touch that I think is very important and is certainly at the heart of Macpac culture. All of our sales people do not simply sell out of a catalogue; they are fully experienced sales engineers who understand the thermoforming process and how it works, so can offer proper advice on projects instead of simply taking briefs."
Further to its commitment to providing a high level of customer service, Macpac has implemented an extensive programme of investment into its facilities. During 2010 the company unveiled an ambitious three-staged growth plan, including a significant factory extension. In the summer of 2011 Macpac acquired the thermoforming business of Hamilton Plastics Packaging based in Northampton. Production was moved from Northampton to Stockport along with selected machinery and the sales engineering team, allowing clients converting over to Macpac to benefit from the company's expanded service portfolio. The second stage of this development was completed in 2013, while the third round of investment was completed in 2015 with a 50 per cent increase in factory capacity through the acquisition of several new thermoforming machines.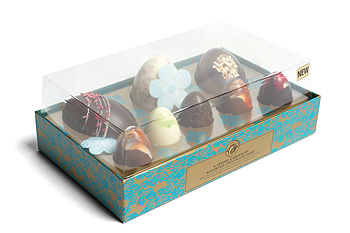 Today Macpac has 12 large thermoformingmachines, all of which are newly acquired within the past seven years meaning that the company can boast a modern and efficient portfolio of equipment. In the spring of 2013 Macpacannounced a world first in thermoforming technology following an intensive 12-monthcollaboration with the German manufacturer Illig. The development of the new thermoforming technology permitted the forming of increasingly complex shapes that can be formed at higher speeds while lowering tooling costs. Following the success of the new machine, the company added a second to its portfolio in autumn 2014 and a third machine in January 2016. "The acquisition of three machines in only 12 months represents a significant investment of around £1.8 million. The new machines allow for the rapid turnaround of products for our clients," Graham says. "Because we manufacture all of our tooling in-house, we have also recently invested in a new CNC machine so that we can offer even faster turnaround. As much as half of the lead time on a project is in getting the tooling made and the faster this can be completed the quicker a new product can be turned around for the customer, which is an essential side of the business."
With its continued investment into its manufacturing capabilities and focus on customer service, Macpac has enjoyed significant success throughout 2016. During September the company completed its investment into a new cleanroom for handling medical packaging trials. During November 2016, Macpac also presented at the GroSouth exhibition where it won the Innovation of the Year Award for its Plantpac Letterbox size range of thermoform products. The Plantpac range of thermoformed packaging was developed in collaboration with a major mail order plant supplier, resulting in an easy to assemble product that provides maximum protection and ventilation for plants during transit and display. With the completion of its three-staged growth plan and several accolades under its belt, Macpac is set to take full advantage of its strong position to continue to provide a comprehensive level of service over the coming years. "Now that we have consolidated in terms of machine investment, we will now be focused on optimising the usage of our machines," Graham concludes. "There is considerable scope in the business to be highly flexible and that is what we want to major on now. We have always aimed to be the best, but we now want to take this flexibility to the next level."
Macpac Ltd
Products: Specialist thermoformed packaging solutions