Macron discusses its strategies for staying ahead of the game
WORK HARD. PLAY HARDER.
Founded in 1971, in Bologna, Italy, today Macron is a leading European company in the production and sale of technical sportswear. Working hard to create cutting-edge, high-performance products, the business is proud to support athletes, from grassroots to professionals, in their efforts to become their own hero on and off the field.
Placing intrinsic importance on high standards of good management, social responsibility and respect for the environment, the business strives to build a community that shares its passion for true sport.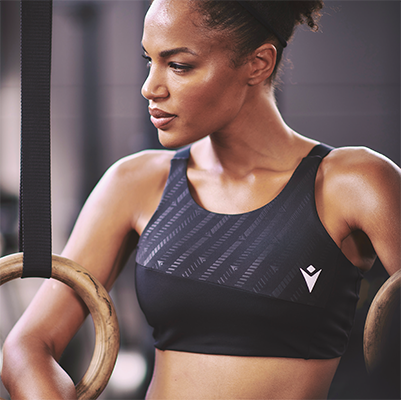 Top quality
Currently operating in five main business areas, Macron supplies sportswear and accessories for team sports, technical apparel for individual runners and for training sessions at the gym, and sports inspired apparel for leisure time. In 2021, the business launched a new padel collection, including apparel and technical accessories from rackets to bags and balls. Thanks to its superior inventory, the business can also supply a wide range of catalog items, with a 24-hour turnaround, boasting millions of off-the-shelf products, available for immediate shipping.
Additionally, the business is the technical sponsor of over 90 worldwide professional clubs, to whom it offers top quality merchandise and a high standard of service, also producing official kits and accessories for the supporters of those clubs.
Tailor-made service
According to COO, Paolo Guizzardi, one of the main reasons why Macron's products stand out from the sporting crowd is because of their collaborative approach: "Our high-performance sportswear is created together with professional athletes, and we have strong relationships with the clubs we sponsor. This allows us to get first-hand feedback from the professionals using our products: feedback on design, materials and prototype testing prior to final mass production. Additionally, we believe in providing a tailor-made service for each club. We can offer a complete bespoke service, and both professional and amateur clubs can design their own kit, for both on and off the field.
"We moved into our new headquarters and distribution center in 2020," Paolo continues. "This 22,000-square-meter facility will allow us to fulfil our next ten years' growth. In the first quarter of 2023, we will migrate to an SAP ERP solution to support our position as an international company with subsidiaries around the globe. The distribution center is set up as a bonded warehouse, which allows us to optimize product distribution outside the EU, avoiding double duty, but enabling the same service level in terms of deliveries."
Relationship building
As an integral element of its operations, the company is undertaking a series of initiatives, under the moniker, 'Macron 4 The Planet,' to drive greater environmental sustainability. From the production of goods to their distribution, all areas of the organization champion this 'green' attitude that ultimately translates into the optimization of work and costs, coupled with waste reduction.
As Paolo explains: "The company's new headquarters was built with particular attention to environmental impact, and obtained BREEAM Excellent Certification, which is a highly respected methodology for assessing the environmental sustainability of buildings. The build included the installation of a photovoltaic system to produce electricity for the plant's activities, tanks for storing rain to be repurposed for irrigation, the planting of 150 trees, 3200 square metres of shrubs and 15,000 square metres of lawn, alongside dedicated car parks for parking and powering electric vehicles."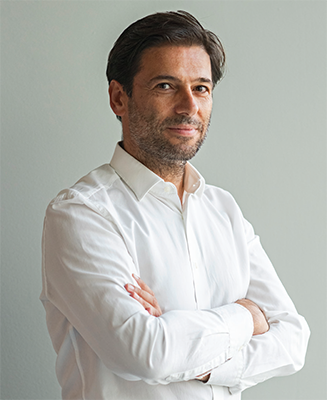 As Paolo elaborates: "The business is committed to caring for its people, and the environment, to create a shared value chain. Workspaces are designed for people's well-being, with functional open-plan offices, lit by natural light. We also boast a modern in-house restaurant with a fully equipped kitchen, offering daily service of freshly prepared, healthy meals.
"Our employees have free access to our state-of-the-art indoor gym, and Macron also offers supplementary health care to cover family members. This commitment takes the form of a system of benefits and corporate welfare that includes services, initiatives and tools aimed at improving the well-being of employees, and the implementation and promotion of environmentally sustainable activities and behaviour.
"To top it all off," adds Paolo, "the company provides one-off bonuses on the occasion of weddings and births, alongside a range of team building events, such as Christmas and cocktail parties, and free match-day tickets."
In terms of company culture, Macron strongly believes in the values of hard work and constant improvement. Much like the effort, and strong will required by the sportsmen and women the business supports, Macron works hard to succeed, fostering a 'work hard, play harder' culture within the team.
Indeed, the business places similar importance on nurturing its wider relationships, including those with suppliers. "When producing on a make-to-stock basis," explains Paolo, "it is crucial to have an ongoing partnership with our suppliers. Our relationships are longstanding, and for many of our suppliers, we are likely to be one of their top three customers. With our focus on reducing the time to market, we require our partners to be reactive and flexible to our needs. As a result, medium-sized companies tend to be the best fit for us."
Key advantages
Looking back over the past few years, the fall-out from Brexit has been a big challenge for the business. The UK is the first market for Macron, and as such, the organization needed to pivot to find new ways to distribute products without burdening its customers. Paolo explains: "This was made possible thanks to the combination of several different actions. From a new bonded warehouse, and subsidiary in the UK to ad-hoc partnerships with our logistics providers, we have been able to pack, ship and customs-clear single customer orders, distributing them as domestic deliveries without any actionable customs requirements expected of our local customers."
In fact, Macron's strong supply chain came to the fore at the height of the pandemic. It enabled the business to react within a matter of weeks, facilitating the import and distribution of more than 50 million items of PPE in support of the NHS and the fight against Covid.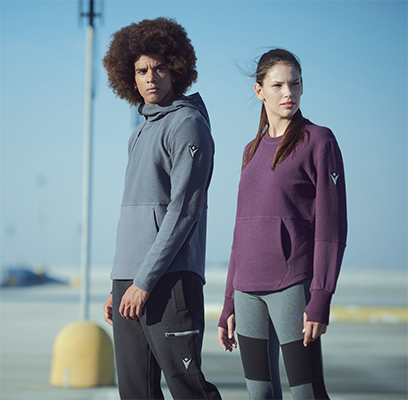 Despite rising to this global challenge, the business has experienced additional barriers in recent years. As Paolo expounds: "Uncertainty around sea and air transport, not only in terms of high cost, but also long transit times, has been a major challenge in 2021 and 2022. That said, we rallied our pioneering spirit, and in partnership with our logistics provider, secured a direct charter service between the Far East and Italy. As a result, we have been able to keep a regular flow of products available to our customers, and after Covid restrictions were lifted and sales started again, this has proved to be a key advantage over our competitors."
Expansion plans
Looking to the future, Paolo states that surely this year will be the best yet for Macron: "Our proven track record in supply reliability and stock availability has been bolstered by our new distribution center, and has provided the reassurances our customers were looking for. We have strengthened customer relationships, retaining established ones, and building the foundations for new ones.
"Macron is a global player in football and rugby. As such, we aim to be among the top three brands in other sports too. We'll strongly expand business mainly in North America and Oceania as well as in some parts of Europe. Moving forward, our main focus will be to find and develop new ways of servicing the needs of amateur clubs and athletes with our ecommerce-based platform," he concludes.
www.macron.com