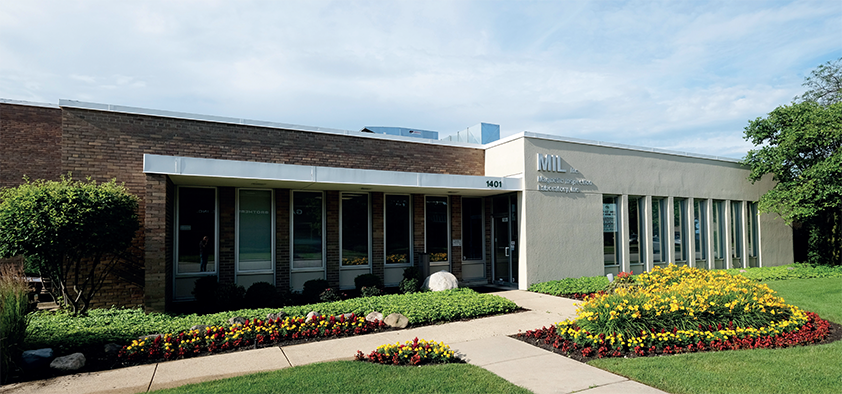 Magnetic Inspection Laboratories Inc
A vision of values
Magnetic Inspection Laboratories Inc's extensive history of service in the industry means it has supported parts used across every significant defence and aerospace platform, and the company is determined to keep up its impressive success
Through the offering of magnetic particle inspection services from his home, Robert Schiewe Sr. brought Magnetic Inspection Laboratories Inc (MIL) to life in 1942. He continued to build the company, and eventually brought his sons onboard in the 1970s. "Together, the three of them expanded the applications MIL provided and grew the business to the level where MIL could move into one of our current sites, 1401 Greenleaf Avenue in Elk Grove Village, IL, in 1989," says Mark Sullivan, the company's President. "By that time, MIL's primary service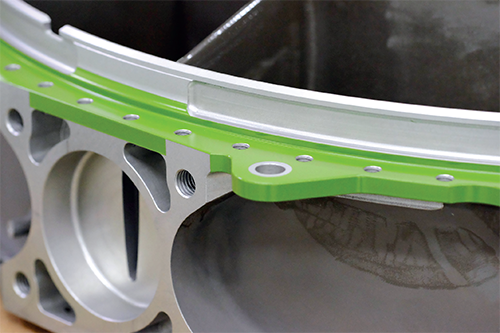 offerings were NDT (non-destructive testing), chemical processing, welding, and painting; all of which MIL still performs today. MIL expanded in 2009 to introduce a dedicated painting and coating facility for both liquid and powder coatings on the same street. MIL expanded yet again in 2020, moving into an adjacent, leased facility to provide room for the growth of our NDT business," he says. Following this, the company went on to purchase an adjacent building in Decemberof 2021, providing an additional 38,000-square-feet, allowing MIL to consolidate its NDT services, freeing up space in other MIL buildings for further growth.
"The new facility will include our magnetic particle inspection and penetrant inspection, as well as precision welding and grinding. The relocation of these services not only gives them a state-of-the-art facility, but sets the foundation for future expansion in two critical areas; initially, MIL will expand precision masking, a feature MIL is well-known for. When a part gets processed, not all surfaces need to receive the same processing treatment. MIL's precision masking allows for very tight tolerances, and performance of the surface to be processed without affecting the other masked surfaces. This is a critical capability.
"Secondly, MIL will expand our Cadmium plating line by installing larger tanks to increase the number and size of the parts we process. That enhancement will also give MIL a footprint to implement an electroless nickel capability."
Another uniqueness to MIL's business is its Nadcap accreditation, which qualifies the company to complete special processes in aerospace and defence applications. MIL carries other qualifications to service other markets, such as medical, as well. "MIL has 2500 aerospace process approvals that give MIL the opportunity to work on critical aerospace and defence components. In addition to that, MIL has more than 7500 specifications that we can process to. As a job shop, MIL doesn't make our own products, we process and provide services for our customers' products. Those accreditations and specification approvals give MIL a broad capability to handle a range of work on several commercial and defence platforms," Mark shares.
He then continues to elaborate on the true essence as to why customers select MIL when it comes to their special processing requirements. "MIL is passionate about what we do and the difference we make for our customers. We prioritize a collaborative approach, both inside our organisation and with our customers; we don't give excuses, and we meet the challenge. We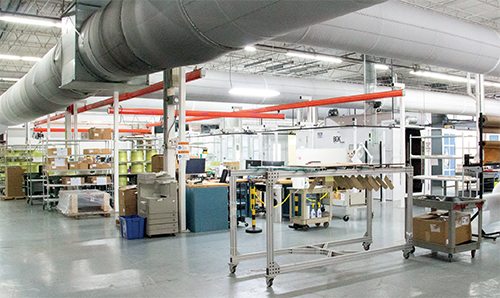 are a very result-orientated business. But the value that truly anchors all of it is our quality orientation. We do the right thing, we are honest and transparent and committed to doing what is best for our customers."
These core values proved to be fundamental during the last two years when the business faced the challenges of the Covid-19 pandemic. "Some of our customers generated less work as they were not sure about was going to happen and their customers contracted. We remained agile and flexible to continue to meet the standards we have for on-time delivery and turnaround time. Certainly, in the US, the labor market has changed drastically during that time as well, and we were challenged to make sure our people felt appropriately valued.
"It's that nimbleness that is crucial to being able to adapt to changes in the commercial and labor market. Our team has been incredibly supportive regarding the changes we made internally to create space and distancing for everyone's safety, and above that, everyone here knows how to work as a unit. Those challenges helped MIL grow our capabilities as a team so that we are positioned for additional growth in 2022," says Mark.
In terms of growth for the future of MIL, he emphasizes that MIL will continue expanding its approved specification base, which allows its customers to expand their work with MIL. "We also want to continue to invest in our team, because growing both the size and talent of our staff is vital to the longevity and success of our operation. We are lucky; MIL's ownership remains highly interested in both owning the company and, more importantly, investing for growth. As a result, MIL's outlook over the next three-to-five years is a strong growth trajectory based on continuing to exceed our customers' expectations, invest in our teams, and expand our capabilities so our customers include MIL in more platforms that take us to Mars and beyond," he concludes.
Magnetic Inspection Laboratories Inc
https://milinc.com/
Services: Metal finishing