Printing a legacy
Mail Solutions Group invests heavily in expanding its manufacturing capabilities and regularly broadens its product range to offer tailored solutions to its customers
Originally formed in March 2000, following the merger of Britannia Envelopes and Mech-Mail Envelopes (both owned by South Staffordshire Water), the Mail Solutions Group has evolved into one of the most enterprising manufacturers of envelopes and print in the UK.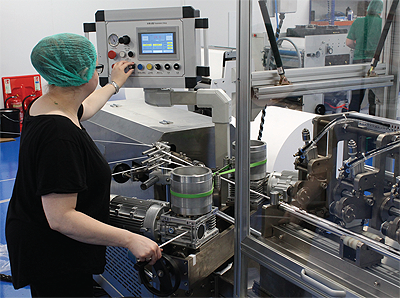 In 2004, the Mail Solutions business was purchased via a management buy-out (MBO) from owner Homeserve, which had recently demerged from South Staffordshire Group.
Since the MBO, Mail Solutions has performed multiple acquisitions and in November 2017, it completed the transition to an employee-owned company. Today, the company operates from five sites – Telford, Blackburn, Llangollen, Romford, and Corby; employs over 200 staff; and generates an annual turnover of more than £25 million.
Group Sales Director, Karl Lee, discusses the main areas of operation for the company, the reasons for its success, and its most recent developments and future aspirations. "When we were still part of the South Staffordshire Group, our core solutions were principally transactional mailing envelopes, base stationery, and tickets. This helped us build a solid platform for the business, but by 2006, we had recognised that we had to evolve, if we wanted to continue with our growth aspirations. After a period of strategic acquisitions and technological investments, we are now offering a broader choice of solutions, including bespoke envelopes, direct mail, leaflets, flyers, prepaid envelopes, seed packets, vouchers, and paper straws."
Since day one of its establishment, it has been Mail Solutions' commitment to delivering quality, service, and value to its clients, which has driven the company forward. As a result, the manufacturer has built a diverse client base from many and various sectors such as the public sector, charities, utilities, telecoms, financial, insurance, marketing and direct mail.
With over 30 envelope machines and printing presses across its five facilities, Mail Solutions has a production capacity of over three billion printed items per year. The company's recent development of four-colour litho-reel envelope conversion and bespoke envelope manufacture has enabled it to offer more creative and cost-effective solutions that have piqued the interest of charities, marketing, and direct mail organisations.
Karl comments: "Demand for these types of products has been growing for a while and it is an area that will offer many opportunities if the current market trend continues. In addition, we have recently invested in additional reel-fed folding equipment to improve the efficiency and output of our printing presses, when it comes to our leaflet offering. Previously, when producing sheeted items, we had to run the printing press at lower speed, so they could be sheeted straight off in readiness for folding. With the new kit, we can run the printing press at full speed and output onto reels, which is then transferred to the folding equipment and folded separately.
"Another notable investment as of late, has been the large format reel-fed production line to meet the increasing demand for large format envelopes," Karl continues. "It will give us a significant uplift in output, productivity, and flexibility; and, thanks to this enhanced capacity, we will be looking to maximise the opportunity to target growth from supporting our existing clients and diversify into new markets."
Arguably one of the most exciting developments at Mail Solutions in recent times has been the creation of a plastic alternatives division called 'Intrinsic Paper Products'. The unit will focus on finding everyday solutions to negate the need for single-use plastics and it launched its first project a few months ago, following the establishment of a new paper straw manufacturing facility in Telford.
"Finalised in June this year, the facility has given us the ability to print, slit, manufacture and wrap paper drinking straws," Karl reveals. "We are now producing 'next generation' paper straws that last longer than many other products available in the market, plus they are manufactured using special food-safe materials. As new legislation on single-use plastics is bound to come into effect next year, we expect it to put us in a good position to achieve steady growth in this field throughout 2020 and beyond."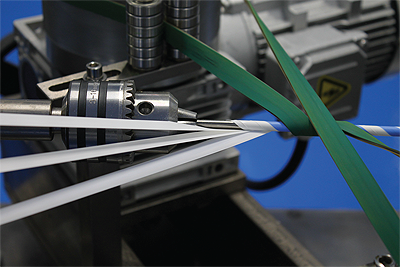 He goes on to explain where the inspiration to enter the paper straw market has come from. "We were strongly influenced by BBC's 'Blue Planet II' documentary, which was broadcast in 2018. To see the damaging impact that plastic waste is having on our oceans and wildlife was truly heart-breaking, so we decided that our long-standing experience in the paper industry could help in making an environmental difference."
The coming months promise to be a busy period for Mail Solutions. The introduction of Royal Mail's new Partially Addressed product has led to an increase in cold mail volumes, which is a positive sign for the company. Meanwhile, Mail Solutions has also brought new products into its range, aiming to encourage more organic growth.
"Our print site has diversified into producing non-personalised inserts and leaflets, which has been really refreshing for the business, as we have had some really interesting campaigns from our clients. There has also been a massive move away from plastics from the publishing sector. That has led to a spike in envelope requirements, so much so we have had to extend our capacity to keep up with the demand. Going forward, we feel that it is important for our business to continue to innovate and develop new products, so we can support our customers in the most efficient way possible in an ever-changing market," Karl concludes.
Mail Solutions Group
Products: Print and envelope solutions