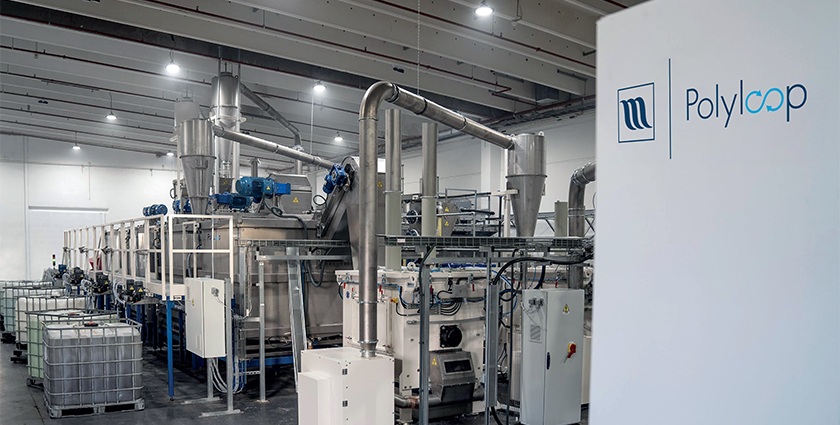 Sixty years of sustainability
Since inventing the first plastic hanger in 1961, Mainetti has continued to see success as a leading product innovator and valued partner for retailers all across the world
Anticipating the future needs of a changing commercial landscape has made Mainetti a global pioneer of reliable, sustainable industry. Alongside its world-leading portfolio of garment hangers, the company offers its customers a diverse selection of flexible packaging products, PPE garments and recycling system support. Having led the way for product reuse and recycling over 40 years ago, Mainetti remains dedicated to sustainability and the promotion of circular economy.
Today, Mainetti is the largest hanger company and the largest supplier to the retail trade of flexible packaging globally. It has gone from strength to strength over the course of six decades, as Managing Director, Jim Hutchinson, discusses: "As the name suggests, Mainetti was founded in Italy, in May 1961. It's owners, the four Mainetti brothers, were the first people in the world to manufacture plastic garment hangers. The business proved successful, and in the 1970's it expanded internationally, and established its UK division in 1974.
"The move to the UK was strategic, as the country had a well-developed national retail market. Expansion continued from there, and in 1989 we set up an import and marketing operation in Hong Kong. This division of the company was able to supply the rising local market across China.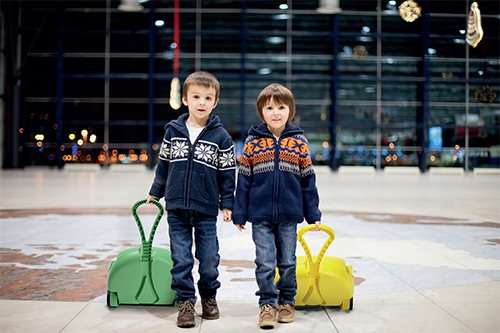 "The company continued to expand into Asia, establishing a new manufacturing operation in Sri Lanka in 1993. A few years later, Mainetti acquired a garment hanger operation called Pendy Plastic Products from Fergusson International Holdings PLC, which propelled it into being the world's largest garment hanger company.
"By the early 2000's, Mainetti had experienced even further expansion across the world, and in 2005 the company opened two brand new factories in China, one in Shenzhen and another in Shanghai. The following year, Mainetti made two major acquisitions in the USA – Randy Hangers and A&E Hangers. These two companies were acquired from Tyco, and brought into the Mainetti operation.
Product portfolio
"The late 2000's saw even more expansion, this time into India and its subcontinents. We opened a new factory in Bangladesh, and another in Vietnam. In 2012, Mainetti started a program to diversify its product offering, and started making and supplying flexible packaging options, including both paper and plastic bags, for the retail industry.
"These operations have steadily expanded over the last decade, and Mainetti now has flexible packaging operations in over 13 countries, including Bangladesh, India, China, Vietnam, Turkey, Romania, Italy and South America. More recently, Mainetti has started an intelligent solutions division, which offers RFID hardware, software and labels; it currently has operations across China, Bangladesh, Cambodia, India, Turkey, Italy and the US."
Having continually grown and evolved throughout its history, the company now offers its customers an industry-leading portfolio of products and services. As Jim details: "Mainetti manufactures a variety of products designed to support retailers across the world. We are most well-known for designing and producing garment hangers. With generations of experience in this category, the company now boasts the largest range of products available in the market today.
"Beyond manufacturing and distributing hangers, we also have a closed-loop product recycling program, which means used hangers can be taken from stores, sorted, and returned to the supply chain for repeated use. The company also offers a number of sustainable product options for customers who do not want to use plastic, these include FSC certified wooden hangers, die-cut paper options, and Paperform hangers, which are made using paper pulp.
Innovating and evolving
"Mainetti is also the only global supplier of flexible packaging to the garment industry. We offer a wide range of standard and bespoke products in this category, and in-keeping with our sustainability commitment, we have also developed a film recycling process.
"Polyloop takes back used film, cleans off the print, and then recovers the clean, clear granulate. The system provides a sustainable alternative that maintains the quality of the plastic whilst extending its lifecycle. It's one of Mainetti's proudest innovations, with a large number of UK retailers now using the Polyloop closed loop system to make their operations more environmentally friendly. The system has been so successful that we are now looking to expand it across Europe."
Continued diversification is one of the reasons for Mainetti's enduring success. In recent months, the company broke into a brand-new market, in collaboration with major corrugate supplier, Smurfit Kappa. "With Smurfit Kappa, Mainetti UK has been able to manufacture corrugated trays for the national fresh produce industry.
"You will have most likely walked past these trays many times whilst shopping for fresh fruit and vegetables in UK supermarkets. They have been an incredibly successful product for Mainetti, allowing the company to diversify into new markets, and keep moving in new directions. We have learned a lot from working in different industries, and in turn this has supported our ability to continue innovating and evolving.
"We have also diversified our offering in response to the recent global pandemic situation. Like many other businesses, Mainetti responded to the unprecedented demand for PPE items, which were in short supply. In 2020, we started manufacturing aprons and face visors. We also used our global sourcing teams to acquire large volumes of face masks, nitrile gloves and hand sanitizer.
"Unlike some companies, who were only looking to make a quick return on PPE products, Mainetti developed a global PPE vertical. We partnered our own production facilities with major manufacturers, such as KingFa China, to establish a global presence in the PPE category," comments Jim. "We were the official face mask supplier for the Hong Kong/China delegation for the Tokyo Olympic Games."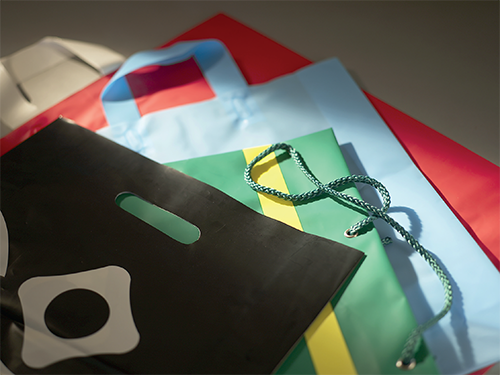 This latest venture is just one way in which Mainetti has used its extensive manufacturing footprint to create groundbreaking new products and designs. The company's global facility network is key to unlocking its innovative potential, as Jim asserts: "One of Mainetti's competitive advantages is its in-house engineering, design and manufacturing capability.
"We operate a total of 40 facilities worldwide, including Mainetti Technologie, which is where we design all of our production equipment. We then fabricate the machines at our factory in Southern China, and the resulting equipment allows us to provide a high level of production quality and consistency, despite the group's expansive footprint.
"Mainetti operates a variety of different types of equipment, ranging from traditional injection moulding and extrusion equipment to our cutting-edge Paperforming technology and the Polyloop flexible packaging recycling equipment, which allows our retail partners to use high levels of recycled LDPE materials within their products."
Sustainability strategy
Making the most out of these facilities is Mainetti's outstanding team of creative, dedicated product experts. "Mainetti's major strength is its people. We benefit from a very high degree of employee satisfaction and low levels of staff turnover, which is testament to the positive, forward thinking, environmentally responsible and inclusive culture that we promote.
"The motivation, enthusiasm and technical skills of our global operations teams have been critical to the improvements we have been able to achieve over the last years. Low levels of staff turnover allow us to structurally develop high levels of skill throughout our factories, which means that our lean programs are properly embedded throughout the business.
"We adopt an open and transparent style, where the performance of each factory against standard KPIs is shared throughout the entire group. This promotes healthy and friendly competition as well as high levels of sharing, where teams collaborate to solve issues or challenges faced by more than one facility," Jim enthuses.
Mainetti's team is also brought together by a common goal: the drive toward sustainable industry and a more circular economy. As Jim affirms: "Caring for the environment and ensuring we contribute to global initiatives designed to tackle climate change is a central pillar of Mainetti's business strategy. In 2021, we launched our 'Full Circle' sustainability strategy that combines efforts to decarbonize our operations with helping our customers move towards higher levels of circularity.
"Our decarbonization strategy is divided into five steps. The first is an aim to reduce energy consumption as much as possible through energy efficiency programs and investment in more efficient plant. Secondly, we are looking to invest in onsite renewable energy. We have already implemented large-scale solar farms on our sites in Vietnam, North China and India, and we are undertaking further installations in Romania and Southern Italy.
"Our third step is investing in green energy tariffs wherever possible. As a matter of policy, we try to source grid energy that comes from renewable sources such as wind or solar. Our fourth step is to try and expand the availability of these renewable energy sources in different countries. We invest heavily in Energy Attribute Certificates that support renewable projects around the world.
"Finally, we aim to offset the balance of our scope one and two carbon emissions through investing in independently certified projects. Considering all of these steps is how Mainetti has been able to utilize 67 percent renewable energy this year, with a commitment to achieving 80 percent by 2025, and 100 percent by 2030."
Future-thinking has kept Mainetti one step ahead of the market for over 60 years. Looking forward to 2023 and beyond, Jim concludes: "Despite difficult trading conditions, sustainability will continue to be high on the agenda for Mainetti. We are very well placed to offer commercial solutions to our customers, in order to help them meet their sustainability goals, both in terms of closed loop recycling solutions and new, renewable product options.
"Looking further ahead, the diversification that we have started in recent years will continue. I expect that recycling and Polyloop services will become a bigger part of what we do in the UK, as we continue to innovate with a range of sustainable solutions for making our products."
Mainetti
www.mainetti.com
Products: Flexible packaging, PPE, and garment hangers