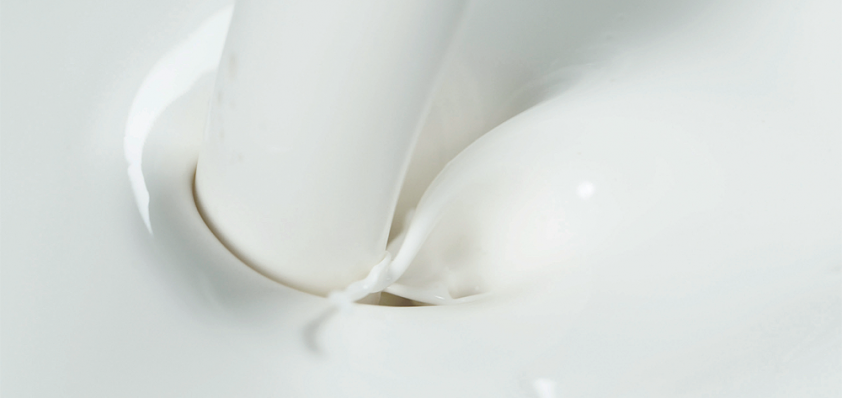 Customizable chemistry
One of the USA's foremost manufacturers of versatile polymers, Mallard Creek Polymers (MCP) is a name synonymous with quality, technology, and customization
Like the water-based polymers it produces, one of MCP's greatest assets is its adaptability. From its origins in former petrochemical corporation Unocal, MCP has grown and adjusted over the years to become a highly effective, environmentally conscious, privately held small business. Though the company has always been focused on the same core science and technology that allows it to build a wide range of highly advanced water-based polymers, MCP prides itself on maintaining an unrivalled flexibility in its approach to business.
"I find it interesting that, throughout my time here, we've made substantial changes every five to ten years," says Robert Beyersdorf, the company's General
Manager and Vice President. "As you can see from our history, major changes are happening more rapidly now than ever before. I think it's mainly because the world is changing so fast and our competitive environment is changing with it. The fun part for us is that our products are so valuable that there are constantly new ways to use them. A water-based polymer can be continuously adapted and I think we will see this adaptation occurring at an even quicker pace moving forward."
The way MCP has negotiated the challenges presented by 2020's Covid-19 pandemic is an example of the firm's flexibility in action. "As a company, we've been able to adapt very quickly and solve problems," Robert states. "We asked ourselves questions, such as how does a customer-centric business deal with working from home when it can't meet its clients face-to-face? How do we drive forward new projects when many R&D people cannot access a laboratory? We feel there is nothing good about the current environment, but we are lucky in the way that adaptability is an integral part of this business. We are always proving that we can adapt to situations and still be highly effective."
Sustainability efforts
With in-house departments dedicated to innovation, development, manufacture, and sales, MCP produces water-based emulsion polymers that are safe and environmentally friendly alternatives to those that are solvent-borne. This means that many of the company's products are used in applications like packaging substitutes to traditional plastics. The innately positive environmental credentials of MCP's polymers are a key part of the company's wider green agenda.
"At our core, we are offering environmentally sustainable products because they are water-based," Robert explains. "We start with hazardous raw materials, such as flammables and explosives, and we convert these to non-hazardous polymers that our customers can use. We have an environmentally sustainable footprint because of the types of products we offer.
"Our sustainability efforts go further than that though. For around 15 years, we have been a member of the Carolina Star programme, which recognizes a company's ability to control hazards. We have also received an Environmental Excellence Award from Charlotte Water every year since 2008. The make-up of our product means that half of what we sell is actually water, so we are constantly driving to reduce our water consumption and make sure that the water we send off-site is actually cleaner than the water we bring onto it. We are always looking for ways to reduce our footprint on the environment, and the next step for us is to bring more renewable carbons into the manufacture of our polymers, which will help to reduce the amount of volatile organics we put into the air."
As Robert suggests, innovative chemistry and intelligent processes play an important role in setting MCP apart from its competition. Founded on the core technology of Unocal, MCP has grown significantly since 2002, making a number of vital technology acquisitions along the way. In 2008, a major deal provided the firm with new chemistries, including nitrile elastomers and thickeners, as well as adding to its portfolio of acrylics and styrene-butadiene products. Alongside its active pursuit of more renewable processes, in 2018 MCP purchased German emulsion polymer company Ecronova®, a move that added ambient cure crosslinking and environmentally friendly APEO-free technology to the firm's growing list of capabilities.
"While we don't necessarily see ourselves out-innovating some of our very large and strong science-based competitors, we do things differently," Robert claims. "We like to say that we are chemistry agnostic; we don't offer the market the chemistry we have, we create and find the chemistry the market needs. We are focused on all the major markets for emulsion polymers and water based polymers, and our approach is to actually offer the chemistry that is best for the user, so we are regularly on the lookout for new technologies to employ and new products to market."
Customized solutions
MCP's commitment to supporting the individual needs of each one of its customers is a central part of the company's continued success. The high flexibility of the firm's manufacturing facility means that every batch produced can be a different product, enabling MCP to serve the unique requirements of specific customers.
"For us, collaboration is key," Roberts asserts. "Our business model is driven by customization and creating close relationships with our clients. We provide services like private labelling and drop shipping, but we also custom formulate for clients at times. For example, a customer may ask us to make a mixture for them and they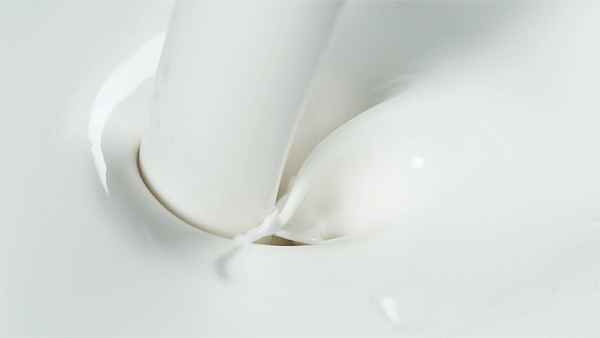 will then sell that as their own. If one of our key product lines can't meet their needs, we are happy to work hand-in-hand with the customer on modification of the polymer, application testing, and doing everything we can to make sure the new product meets all their requirements.
"There was one instance recently where a company we work with determined that our product was not quite meeting their requirements with regards to formulation stability. Our R&D team worked very closely with the client and we made new batches every day while the customer tested them. In less than 45 days, we had a new product that not only addressed customer's issues but was also APEO-free. In two and a half months we had created a brand-new product that combined the issue of customization with contemporary regulatory trends in the industry."
In the company's early days, after building a strong team with vast experience, MCP set out to ensure that its entire workforce understood the importance of being customer focused. Robert suggests the most crucial part of this process remains the creation of a working culture that revolves around 'saying yes'.
"Many companies out there say they are customer focused, but then when you start to interact with them, there are many things they won't do for their clients," Robert remarks. "Now, there are certainly things we tell our customers that we would prefer not to do, but we always explain why, and look for alternative options. Generally, though, MCP is focused on saying yes to its customers. Our approach across the organization is to find a way to meet the requirements of the customer while still doing everything right at the company.
"Of course, there aren't any specific training modules we can use to instill this kind of culture, but when new employees see this behavior demonstrated around our business, and see the changes we are willing to make in terms of product specifications or formulation, they start to understand how we work. In terms of our supply chain and manufacturing team especially, we work very hard to make sure they understand why we are doing what we are doing, and why we are so focused on creating customized solutions for our clients. A lot of our training comes through interaction and talking about the 'why', rather than the 'what' or 'how'."
European expansion
Looking to the future, MCP has a number of new products on the horizon. Currently, the company is preparing to release a custom Tylac® polymer for a client that has been working in close partnership with the firm to create a polymer that meets a specific density requirement for concrete. At the other end of the spectrum MCP recently released Rovene® 6120, an all-acrylic polymer that offers a balance of properties within elastomeric roof coatings. Developed using science from the firm's Ecronova purchase, Rovene 6120 employs wet adhesion monomer technology to produce a highly functionalized, pure acrylic latex that can last on roofs for up to 25 years.
"We have taken this product through all the third-party testing and are ready to launch it across the market," Robert declares. "I think it demonstrates MCP's new emphasis on creating innovative, cutting-edge products. Thanks to our growing R&D department and newly acquired technology, we can add this type of work to our portfolio, while still focusing enough R&D energy on customization to ensure that our customers still come first."
In terms of MCP's global aspirations, after focusing on the Americas for most of its history, the company is now turning its attention to Europe. The purchase of German technology Ecronova in 2018 led to the formation of MCP Europe. With a team built from Ecronova's former employees, and highly innovative science quite different to that which MCP currently possesses, MCP Europe is already beginning to thrive.
"The EU region has been crying out for a firm like us that can offer customization, so our business model has been greatly accepted by the European customer base," Robert reveals. "The focus in Europe has mostly been on Ecronova products and technology, but we're now starting to bring out MCP services that we offer in the Americas as well. We are very excited about the progress we've made so far and are looking forward to continued growth."
Mallard Creek Polymers
Products: Water-based emulsion polymers
www.mcpolymers.com