Manthorpe Building Products
Problem solvers
Manthorpe Building Products creates easy to use, yet well-thought-out building products that facilitate builders' jobs in the residential construction sector
A company is only as good as its people. This may sound like a cliché, but it is nonetheless an observation that has been proven right time and again. Therefore, when Manthorpe Building Products was acquired by Polypipe at the end of October 2018, one of the first decisions taken was to increase staff engagement by empowering people to express themselves and their ideas more freely.
"Usually, it is the people who make the products day in day out who know best what needs to be done to improve quality," comments Steve Heeley, Managing Director of building products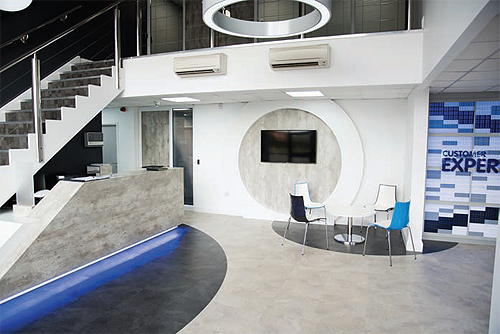 manufacturer Manthorpe. "We continually invest in their development by supplying them with all the tools we have available, as we want them to progress in their career. What is more, we place serious emphasis on people's health and wellbeing. This is how we keep pace with our vision.
"The acquisition by Polypipe has been very beneficial to our employees and to the company, as a whole, because we now have access to greater resources. For example, being part of a larger organisation allows us to make use of some of Polypipe's facilities, which will be key to our future progress," Steve continues.
In his opinion, the fact that the business propositions of the two entities complement each other so well was the main reason for the companies coming together. "The range of products that each of us offers targets the same residential sectors and we can fill the gap of each other's offering by working together."
Prior to the acquisition, Manthorpe had been in operation for over 30 years, growing an enviable expertise in the design and manufacture of a number of products, such as loft doors, roof ventilation, air leakage, dry roofing, flood defence, cavity trays and closers, and many more. "Of these, we are particularly well-known for our roofing accessories (the dry verge and dry ridge systems, in particular), as well as our air leakage products, which are associated mainly with the radiator pipe guide and seal we have," Steve explains.
"It is the inherent quality of our products that we view as one of the biggest strengths of the company," he goes on. "If they have grown in popularity, that is because of the attention to detail we demonstrate and the well-thought-out process that surrounds the design phase. Everything we make does what it is supposed to do and we are all about taking away the problems builders might have on-site."
Manthorpe's dedication to developing problem-solving products has also been recognised externally, with the company winning two awards in 2019. In June, its Dual Extended Telescopic Underfloor Vent won the category for Best Building Fabric Product at the 2019 Housebuilder Product Awards. Then, in October, it competed against the winners in the other categories for Product of the Year, and was awarded 'Highly Commended'.
"The judges have recognised the fact that we have understood that the industry has moved on, and created products that address the current needs of the market," Steve remarks. "The types of products that were made 15 years ago are no longer relevant. Back then, there was a lot less insulation in the floor and in the wall. We have looked at the new reality and tried to understand the perspective of everyone involved, from the builder, to the homeowner. We wanted to make our product as simple and easy to use as possible. For instance, we have successfully reduced the number of components needed to make a vent – from five or even six to just two. This means that we have decreased the chance of someone misaligning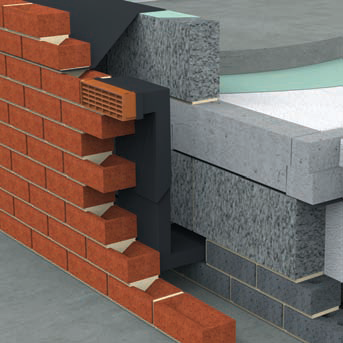 components, which gives extra security to the finished installation."
Steve also highlights that Manthorpe's developments not only meet current needs, but often turn out to be relevant to emerging trends. "The tendency is for our products to stay on an upward growth trajectory after we have introduced them. Their properties make them a long-lasting solution and one that continuously gains in popularity due to displaying functions that increase in demand over time.
"At the moment, the construction industry is going through changes, which undoubtedly poses new kinds of challenges, and we will have to work hard to tackle these in our future products," he adds. "Recent events such as the Grenfell incident are driving everyone to reassess their needs and while it is still a bit unclear what direction the industry will take, we need to monitor the situation closely to stay in line with market demands."
Bringing our conversation to an end, Steve shares with us some of Manthorpe's plans for the years to come. "Speaking of the immediate future, we have got some exciting products that we are going to release in 2020. We hope that they will be real game-changers that can make residential construction easier, which has always been our goal," he notes. "Further down the road, we would like to carry on doing what we do, in terms of offering a good range of problem-solving products. At the same time, we also have to find the balance between growing as a separate entity and moving forward as part of the Polypipe group.
"All in all, there will be a lot of opportunities for us in the future. One area that may become stronger, is off-site construction, for example. We will have to think how to service it, while keeping an eye on traditional build. More than anything, however, to secure the continued success of Manthorpe, we will remain committed to investing in our people, because they are the core of our business," Steve concludes.
Manthorpe Building Products
Products: Moulded and extruded plastic and metal building products