Manufacturers flail due to lack of technology and skilled labor
The new study found that twice as many manufacturers believe their organization lacks required technology to outpace competition
The annual report, published by Rockwell Automation (RA), analyzed feedback from 1353 respondents from 13 of the world's top manufacturing countries.  
Those surveyed by Sapio Research and Plex Systems on behalf of RA included management up to the C-suite level from companies with revenue figures ranging from $10 million to over $10 billion. Executives were asked questions on both discrete and hybrid industries, providing a breadth of manufacturing business perspectives. 
However, the results were fairly damning. Indeed, twice as many manufacturers believe their organization lacks the technology needed to outpace the competition, as compared to 2022, while four-in-five manufacturers still lack an end-to-end supply chain planning solution.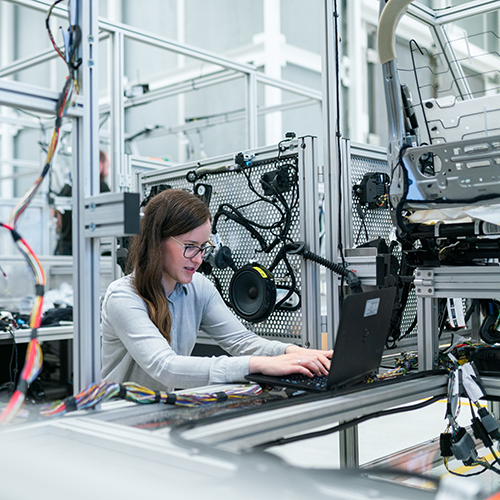 The eighth annual State of Smart Manufacturing Study also found that cybersecurity risks were the number one obstacle respondents are currently looking to mitigate by employing smart manufacturing initiatives.
"Manufacturers are continuing to seek opportunities for profitable growth but are realizing that uncertainty in workforce availability is impacting quality, along with their ability to meet evolving customer needs," commented Veena Lakkundi, Senior VP, Strategy and Corporate Development at RA.
"The survey found that smart manufacturing technology is enabling manufacturers of all sizes to optimize more resilient, agile, and sustainable solutions that accelerate transformation.
"If we've learned anything from history, it's that organizations that invest in innovation, with a bias for action, can outpace competitors during times of uncertainty." 
Manufacturers and technology
Based on the report, 89 percent of manufacturers plan to maintain or grow employment due to technology adoption, highlighting the importance of new hardware and software in reducing risk and delivering growth. 
"At Rockwell, we combine the power of our portfolio of industry solutions with our second-to-none partner ecosystem to serve as a trusted advisor to leading companies around the world," added Lakkundi.
"As the biggest company focused solely on industrial automation and digital transformation, we work to make the complex simple and meet companies where they are in their journeys." 
For one-third of the manufacturers surveyed, though, the current availability of platforms is leading to a kind of technology paralysis – or an inability to decide between various solutions on offer. RA's report suggests manufacturers can overcome this by partnering with a relevant industry expert, who is able to guide firms towards desired outcomes.