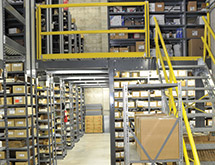 After more than 80 years, family owned Masline Electronics Inc. thrives by focusing on ethics and integrity, Sales Manager and co-owner Jim Gerling says. "At the end of the day, we may take a little longer to make a decision, but we make sure it's a sound decision," he asserts.
Based in Rochester, N.Y., the company provides electronic components, including custom assemblies. Gerling's grandfather, Ed Masline, started Masline Electronics in 1932.
At first, it specialized in repairing radios and television sets. When Masline died in 1964, his wife, Winona Masline, took leadership of the company and transitioned it into OEM electronic component sales in 1990.
Masline passed away in 2011. "She worked until she was 98," Gerling recalls, noting that he shares ownership with his mother, Sheila Gerling, and his uncle, Glenn Masline.
Customer Focused
Masline Electronics continues to sell components, including resistors, terminal boxes, circuit breakers and relays, capacitors and wire.
"Our strength is in stocking our products," Jim Gerling explains. "We're willing to invest into inventory for our customers."
Its client base includes several Fortune 500 companies. "It's anyone doing manufacturing of electrical components," he says, naming Xerox Corp. and Welch Allyn as examples.
Masline Electronics also has grown by helping its customers through vendor reduction and logistics programs. "Our customers are trying to reduce their supplier base," Gerling explains.
"We're doing a lot of sourcing of products to help them meet their financial objectives," he continues, adding that Masline Electronics looks at its clients' buying programs to get them products at better prices. "That's been a huge area of growth for us since 2000."
Online Initiatives
Like many companies, Masline Electronics' business has been impacted by the Internet and the rise of e-commerce. "People are doing more with less people," Gerling says. "[Buyers also] want to buy online and don't want to interface with people.
"It's really tough for a small company to invest into e-commerce and websites," he says, adding that Masline Electronics plans to have its own e-commerce presence soon. "It should be done by the start of the third quarter. We have to adjust the final logistics of it."
The company has upgraded its infrastructure so that its employees can work from home. This also serves as a way to attract top talent, Gerling says.
For example, if an Iowa-based job candidate with industry contacts wanted to work from home, New York-based Masline Electronics could accommodate his or her request. "I could figure out a way for him to work remotely," Gerling states.
Coping with Costs
Gas prices have dropped, but transportation costs still represent one of Masline Electronics' largest expenses as a company. "It's one of the biggest challenges we have," Gerling admits.
The company copes by buying smarter and in larger volumes. "We're consolidating our shipments," he says. "We used to have lines that were shipped to us every day. Now we have them shipped three times a week."
This is similar to the services Masline Electronics provides to its own clients. "It lowers transaction costs and give us a larger volume so I don't have to buy them so often," Gerling says, noting that the company also tries to buy from one manufacturer when it can "so we have more buying power."
The company also looks at long-term projections. "If our customers are looking at six-month windows, we look at 12-month windows," he says.
Win Wins
Gerling joined Masline Electronics in 1990 after working for a manufacturing rep firm for three years. "I wanted to understand the industry before I came into distribution," he says, noting that he considers the company's staff to be family.
"When one team wins, then the whole team wins," he says, noting that its workers do a great job educating each other. "When we learn something new from a company, then we continually educate each other and use those wins to go approach other customers."
Gerling predicts that more changes are ahead for Masline Electronics' industry. "Regional distributors will have to expand into different marketplaces to survive, even though they may not want to," he states. "I see a lot of regional distributors dying by acquisition and some larger distributors trying to get into specific markets."
But e-commerce will continue to be strong, as it gives customers the ability to receive products in 24 to 48 hours. "Our customers will want to have [this] resource of product at their fingertips," Gerling says.