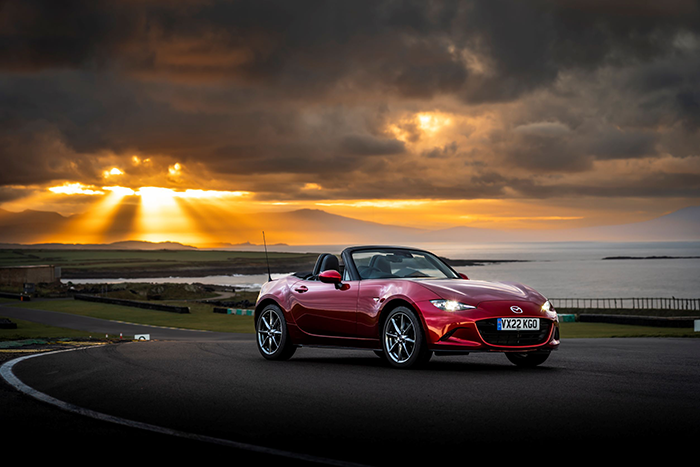 Mazda UK flying the flag for fossil-free travel
The car giant has taken a 1000-mile tour-de-force across the UK utilizing strictly sustainable fuel
Recognized by Motorsport UK, the green gambit from Mazda serves to highlight the potential viability and efficacy of fossil-fuel-free sustainable petrol.
The Japanese automobile manufacturer put forward its iconic MX-5, which was powered by SUSTAIN 100 percent road fuel from Coryton. Created to help move the world forward, the bespoke fuel company, which specializes in the creation of advanced fuel solutions, helped to carry the nifty 184ps 2.0-liter roadster around a race circuit lap in each UK home nation.
Tracks included Anglesey Circuit in Wales, Oulton Park in England, Knockhill in Scotland, and Kirkistown in Northern Ireland. In the space of a week, the car also drove 1000 miles around the UK from circuit-to-circuit – all powered by sustainable road fuel.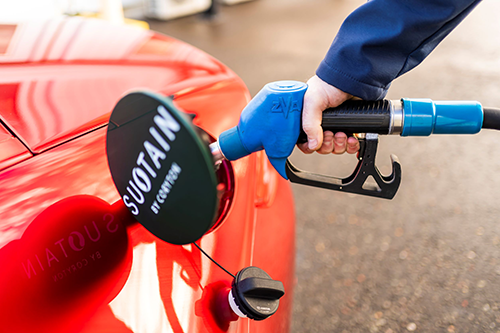 SUSTAIN was created by Coryton using 100 percent agricultural waste – for instance, straw and waste from non-consumable crops – and just goes to show how sustainable fuels could dramatically decarbonize both personal transport and commercial motorsport.
"We're delighted to have worked with Mazda UK on this project, which combined a great car with sustainable fuel to lower more than just lap times," said David Richardson, Director at Coryton.
"As this challenge has shown, sustainable fuel is a real and credible player in our efforts towards net zero. It's a solution that performs incredibly well, works with our existing vehicles, and has the potential to significantly reduce the amount of carbon dioxide we currently release compared to traditional fossil fuels.
"Drop-in sustainable fuels are ready now for everyday road cars with internal combustion engines. The UK alone currently has 36 million combustion engine cars on the roads that we could be reducing the emissions from right now.
"The product and technology are ready to go – the industry just needs support to help scale up operations, which can be done gradually. But every liter of fossil fuel we replace directly helps us get closer towards our climate targets."
Managing Director of Mazda UK, Jeremy Thomson, also provided comment: "This is a brilliant demonstration of how sustainable fuels could play a part in reducing automotive emissions if they became widely available.
"In line with Mazda's position on renewable e-fuels, I'm delighted that with this activity here in the UK we have helped to increase discussion and awareness on the part sustainable fuels can play alongside electrification in reducing emissions from vehicles."