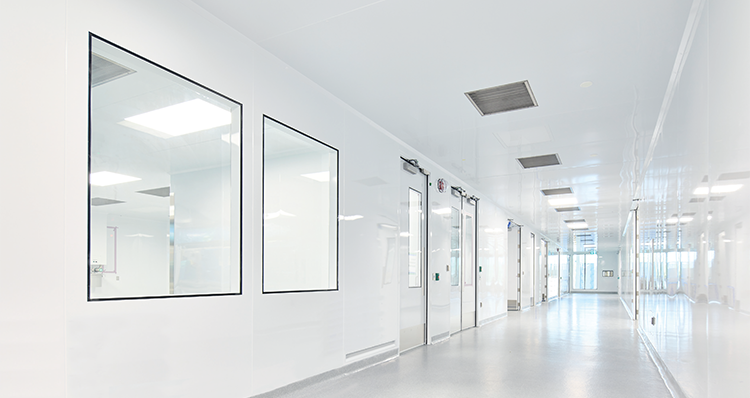 The pandemic-driven demand for modular construction is sparking a construction revolution
MECART Inc., a recognized leader in specialized clean and acoustically sound spaces, is positioned to continue delivering modular solutions to clients for their controlled environment needs
Canadian manufacturer MECART Inc (MECART), – now an American manufacturer as well – is reimagining what it means to create controlled environments. Since its establishment in 1974, the company has strengthened its capabilities in the design, build and installation of modular buildings for specific applications required by clients across North America and globally. Charles Lipeles, Vice President of US Operations at MECART, shares with Manufacturing Today how the business was able to fulfill demanding projects during the pandemic, and
how he plans to sustain the company's aggressive growth as a leading name in the manufacturing industry.
"We started 50 years ago in Québec, Canada, by fabricating heavy duty acoustic control rooms and operator cabs for mining, pulp and paper, and other heavy mechanical industries. Soon after, we expanded our expertise to cleanroom facilities for pharma and high technology customers, which soon became our biggest market," says Lipeles.
Since its inception, the company has refined its capabilities to produce steel panels that can be assembled to create an array of specialized modular buildings, ranging from cleanrooms and laboratories, to sound booths for studios, operator cabins and control pulpits. "We work closely with our customers to ensure that we are providing them with custom solutions that solve their problems and fit their budget – that's always a critical thing for us. As a result, we've successfully pushed ourselves to offer tailored turnkey services that exceed their basic requirements," he shares. What Charles is referring to is the company's dedication to avoiding unnecessary costs for its clients. This is achieved through project supervision during assembly, construction site risk assessments, and training site costs for contractors who are sometimes unfamiliar with acoustic-specific contracts or requirements driven by cleanroom installation protocol.
"I would say the ability to prioritise the customer's needs is a big reason as to why we decided to expand our clientele, rather than limit it to a certain industry. We prefer to team up with our customers to determine what their true need is, and how MECART can solve it for them," Charles expresses. He considers this to be one of the key secrets driving the company's success.
Since it was established, Charles says that the company has been committed to challenging itself to push industry boundaries, and as a result, it has successfully provided for a wider range of customers in industries from mining and metals, to media and entertainment, and to pharmaceutical, cell and gene therapy, and biotech customers. This ability to cater to a vast majority of sectors is what has enabled the business to fulfill projects with urgent deadlines.
Seamless efficiency
One example that Charles highlights occurred in 2020, when the Covid-19 pandemic began to take root in countries across the world. Many healthcare facilities were quickly burdened by the lack of space and resources, which resulted in higher occupancies and led to the closing down of hospitals and emergency services. In an effort to expand areas suitable for patients, businesses like MECART were called upon to assist. MECART was able to complete a hospital project in nine months that, under normal circumstances, might have taken six-to-eight years with standard construction. "This was probably one of the largest projects we have ever had to complete. We built a prefab modular hospital with innovative solutions that provided greater space for the overflow of patients to rest and recover in and flexibility to use that space afterwards when we get past Covid-19 issues."
The contract required 34,000-square-feet of space to be utilized, and included 36 individual rooms and a dual pressure HVAC system with the ability to switch from positive to negative pressure. Further details of the facilities included the direct integration of electrical, mechanical, plumbing and ventilation services during the manufacturing process, which allowed the rooms to be connected to utility systems once they landed on site. In addition, the hospital rooms were equipped to meet specific needs of the patients, and came with exterior bay windows that are incredibly advantageous to the mental health of those requiring longer-term stays.
"We had to work quickly on this project. Throughout each phase, we were in constant communication with the hospital. Additionally, we had to be conscientious about working during the pandemic, and there were limitations to the number of people who could be working onsite. Despite that, we did not compromise on the quality of the rooms, and they were intentionally designed for easy cleaning and decontamination to protect the patients," Charles informs us. "We participated in other impressive time-sensitive pandemic projects such as a new Canadian vaccine plant manufacturing facility, and Thermo Fisher Scientific's new facility for the production of critical products used in the fight against Covid-19. We even got an award for this project!" Charles added.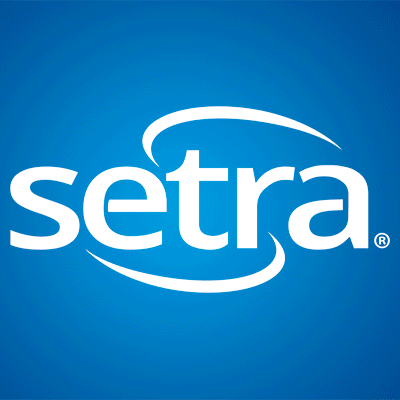 Another project that the business recently completed lies on the other end of the spectrum of MECART's capabilities. This involved the manufacturing of state-of-the-art sound booths for the new Los Angeles Academy for Artists & Music Production. The client required 16 studios that could operate as acoustic recording booths, as well as a control room for recording, mixing and editing. MECART was able to leverage its expertise to provide the sound design team with a creative space that was installed with seamless efficiency. The expandable rooms came fully independent and equipped with acoustic windows and doors.
New facility
On the topic of sound control, noise attenuation cabins are one of MECART's specialities, and one company that the business has worked closely with to provide several acoustic structures in a sawmill in Virginian. In this environment, workers require multiple operator cabins and control rooms that offer heavy-duty protection for those working with the equipment command and control. "We fitted them with state-of-the-art features to guarantee their employees' safety, and also to ensure that they can complete their tasks to the best of their ability," says Charles.
Projects of this scale would not have been accomplished without a hard-working team, and Charles is very aware that MECART's people are crucial to the company's success. "We have a fantastic group working with us. They are all so creative and innovative in how they tackle problems. There is no doubt that without them, our projects would not have been completed to the standard that they have been. The amount of efficiency and forethought that our crew brings to these projects is truly admirable."
With a dedicated crew and a catalogue of quality projects, Charles looks to the future with optimism, and shares that he is determined to see the company continue its growth. In fact, moves have already been made to expand business operations. In 2021, MECART invested $2 million into a new facility in Greenville, South Carolina. "The new factory will allow us to meet our rapidly growing customer base's needs and will serve as a key element to our future plans to achieve our vision," he says, adding that in addition, the project will create at least 50 new jobs in the local economy. Other major investments include the renovation and expansion of the head office spaces in Quebec City, modernization of the Quebec plant including addition of new equipment, and important IT and technology investments.
"I am really excited about the future of this business. I think there is so much potential that we haven't even begun to tap into, and I believe that the Greenville expansion will really help us to unlock those possibilities," Charles concludes.
MECART Inc
www.mecart.com
www.mecart-cleanrooms.com
Services: Specialized modular building manufacturer