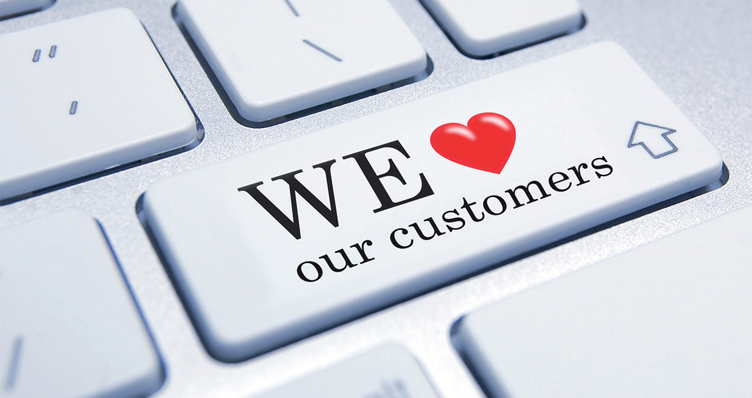 The FTSE 100 dropped to below -30 per cent in mid-March, marking the start of a period of pandemic-induced market uncertainty for manufacturers. A National Engineering Policy Centre whitepaper identified how the balance between supply and demand was unhinged, and crucial materials became unavailable in an instant. But for the first time in the past decade, we were and are all in this together. Everyone and every industry has been faced with challenges and forced to make compromises.
As a result, during the lockdown period, manufacturers, among many other industries, experienced a certain level of 'customer leniency' – a higher level of understanding from customers if services didn't meet pre-pandemic standards. Whether that meant products were delayed because of procurement problems, deliveries arrived late, or frequent orders couldn't be fulfilled – shortcomings were met with empathy.
However, this leniency is fading. Customer expectations are now rising back to their pre-pandemic levels, and perhaps even higher. Research by McKinsey & Co. shows that over 40 per cent of the UK's population is 'being more mindful' of where it spends its money.
So, as customer expectations and demands continue to follow this trend, manufacturers must either rise to the challenge or risk being cut loose. Customer centricity is crucial to this. This will involve aligning the business as a whole. Technology, people, and processes must work in harmony.
Supporting employees with technology
'Digital transformation' has been the buzzword dominating the manufacturing world for the past half-decade, with many imagining the smart factory of the future, which will significantly reduce production times. But the pandemic has shed a different light on things, revealing that many manufacturers still heavily rely on legacy technologies.
So, it seems, while the latest technology and equipment on the factory floor is given high value, those that are used in the back office are out of sync with the latest innovation. This means that not only do they lack security compliance, which is no longer acceptable in an age of GDPR, they are also unable to provide the experience customers and employees expect.
Ultimately, technological innovation must be seen as a crucial investment both on and off the factory floor – both are vital in providing a seamless customer journey. That being said, while investing in the best technology is a fantastic start, businesses frequently trip up by relying on it too heavily. As a result, they underestimate the value of their people.
As an example, in the height of the pandemic, some companies closed their phone lines to customers altogether and instead suggested they use less personal and often more frustrating means of contact, such as chatbots. But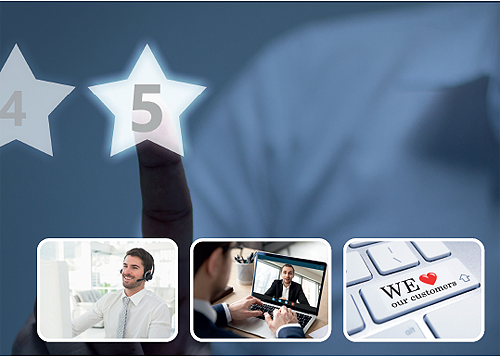 throughout the crisis, we have seen customers making more phone calls than ever, with Verizon reporting 800 million calls a day earlier this year. Reducing customers' options to initiate personal conversations shows a lack of understanding of their needs. Manufacturers must learn from these mistakes seen in other industries and listen to their customers' needs to balance the production line shortcomings resulting from global lockdowns.
It is also important that manufacturers understand the difference between communication and conversation: conversation is a natural, free flowing reciprocal interaction between people, propagating empathetic responses. These are the kinds of interactions that businesses should be striving for – interactions that can only be held in person or on the phone.
To realign with changing customer expectations, manufacturers need to recognize that both technology and people are at the core of every modern organization. They work in sync. Good customer service hinges on having the right technology in place, and vice versa.
Aligning the business with effective processes
Manufacturers rely on their efficiency to meet customer needs, particularly on the production line. This has led to the widespread use of automated robotics that complete tasks more productively and without tiring. The same principle must be applied to their management and customer service if they are to cut through the web of challenges sown by lockdowns.
For this, they need senior buy-in achieved from better alignment between IT teams, customer service teams, and leadership. What's more, the required partnership between the people and the resulting technology must be nurtured appropriately. The workforce, which will ultimately be most affected by change, must be effectively trained with the new tools that will impact their day-to-day roles. Without this, the customer experience may be held back by untrained or misaligned staff.
When the innovation and technology to streamline customer service are available, it's difficult to understand why any business chooses to ignore them. And during a time when customer satisfaction might keep a business afloat, manufacturers must be agile and improve their customer experience by using modern technologies alongside people.
Securing long-term survival and profit
The pandemic caused unexpected challenges for most manufacturers. At the beginning, businesses did their best to survive. Concessions were made, which often meant implementing a tactical response to a volatile environment. On the whole, customers will understand and accept that. But as the months have passed and manufacturers have had more time to adjust. it's clear most of these quick fixes were made with the short term in mind.
Now, manufacturers must accommodate customers' long-term needs. They need to take this opportunity to unite their tech, people, and processes in the back-office as well as the factory floor to prove their value to customers.
Having the latest software lacks value when it's not being used to provide exceptional service. Equally, having an intention to provide quality service will only take you so far without the tech. When expectations are rising, the tools must be used to support those ambitions.
The future is still uncertain. But one thing is sure: more than ever before, manufacturers must show appreciation to retain customer loyalty. Tactical solutions will no longer suffice. Long-term strategy will.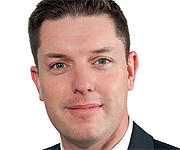 Neil Hammerton
Neil Hammerton is CEO and Co-Founder of Natterbox, a leading provider of global voice solutions for Salesforce. It facilitates better, more aligned business conversations through innovative, end-to-end voice solutions. Through its technical expertise and a foundational commitment to long-term partnerships, Natterbox has helped over 600 organizations improve customer service, enhance sales productivity, and engage in data-driven decision-making, including Fruit of the Loom, GE, and Groupon. Natterbox is available on the Salesforce AppExchange.
www.natterbox.com