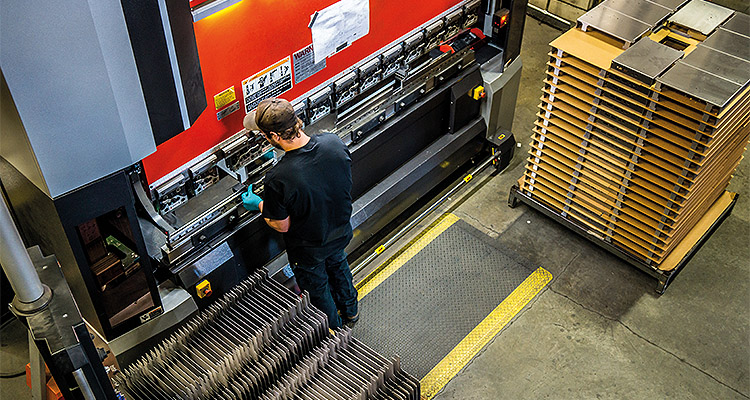 METALfx shares how its long-lasting relationships and precise engineering are key to its success  
Precision sheet metal fabricator, METALfx, is dedicated to collaborating with customers and finding innovative solutions to manufacturing challenges. Its extensive in-house capabilities include machining, powder coating, silkscreen, wet paint, and plating, which all adhere to the company's strict quality and reliability standards.  
Originally founded in 1976, with a primary focus on networking equipment, the business has since diversified across many market sectors, and now supplies vital parts to industries like food service, medical, semiconductor, and transportation. 
"Personally, I've focused on high mix, low volume metal fabrication throughout my career, so METALfx was a great fit for me, and I've been here for six years now," begins Henry Moss, President and CEO of METALfx.  
"Whereas I sort of came across manufacturing by chance, and fell in love with it," says Connie Bates, Director of Business Development and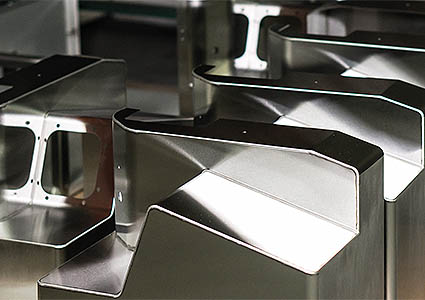 Marketing. "I instantly connected with the live, ever-changing environment at METALfx when I joined the business in 2016. 
"We form long-lasting, deep relationships with our customers, and I love that we often become more like partners. We work closely with both our customers and engineering team to embrace all our clients' ideas and potential projects." 
She continues: "I often say to our customers, 'your expertise is this system or equipment, and our expertise is how to build it most efficiently.' Our major clients particularly value the partnership we form together; many of our customers often send me designs to review and advise on increasing quality or lowering costs, ahead of the manufacturing process." 
Embracing data 
Throughout its history, the company has remained in Willits, California, now occupying a 125,000-square-foot facility in the area. "In terms of equipment, we've got all the standard equipment such as press brakes with automatic tool changers, and we recently invested in a fully automated fiber lasers," says Henry. "But we don't just make metal, we assemble it, so we have an extensive assembly department too, where we do sub-assembly and even some electrical mechanical assembly." 
Additionally, METALfx boasts a unique offering that sets the business further ahead of its competitors. "You might not think it, but we even have a wood products division," Henry tells us. "We don't just ship standard amounts of product, so having an in-house wood division means that we can create unique, custom crates for our clients' orders, no matter how obscure." 
Another of the company's key differentiators is its ability to contract, manufacture and carry inventory. Henry elaborates: "To enable our true stocking agreements and supply chain management, we use data in every feasible way, shape, or form. We operate in a large-scale ERP system, for example, and use Lean manufacturing techniques.  
"Using technology, we capture all our data to enable us to estimate every step of our process. We can predict our schedule and the expected capacity of the delivery by analyzing our capacity demands, for example, meaning we can currently forecast precise delivery times for orders two-to-three months away. 
"We deeply embrace data, acting as a resource for many of our customers to push Industry 4.0 within their company, and the uses of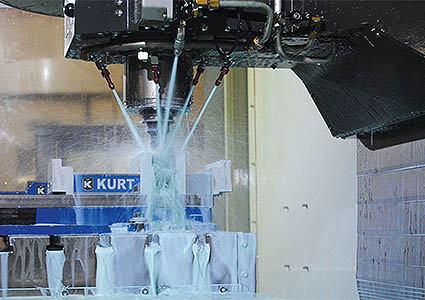 technology for us personally are endless," says Henry. The business uses technology to uphold safety measures, identify potential efficiencies to streamline operations, and to carry out predictive maintenance based on equipment activity. 
"Since Henry joined the business, we have become much more engaged with the use of data," Connie reflects. "He's done an excellent job of personalizing the data and finding the best ways to benefit and optimize our day-to-day operations." 
Returning to the core business, Henry adds: "Another way we ensure value for our customers is through true stocking agreements and supply chain management. It all starts with our engineering team, which has an extensive array of knowledge and hundreds of years of combined experience.  
"We often re-engineer products too, as clients send us drawings and plans to gain our expert opinion on the design's manufacturability. So, we're not only finding solutions and optimizing costs for our customers, but we're dealing with potential manufacturing issues before the process even begins.  
"This is the basis for many of our long-standing relationships, as our customers genuinely trust and value our insights. In fact, we have one employee who is dedicated almost full-time to one of our large customers; in other words, he is an extension of their own engineering team." 
Top tier customers 
Henry refers to these clients as 'top tier customers,' with which the company holds long-lasting, valued relationships. One of these is Mizuho OSI, a leading provider of surgical product solutions, which Henry also describes as one its foundation customers, reflecting the longevity of the partnership. 
"We're not just Mizuho's supplier, but an extension of their supply chain," states Henry. "We've worked together for many years, but we've really strengthened our partnership in recent years through manufacturing and true stocking agreements. This means that we essentially serve as part of their inventory. 
"Mizuho is a company that sees value beyond price," he continues. "We're not a low-tech company and Mizuho is an example of a client who appreciates that; they value the ideas and products we bring to the table beyond just the cost of the goods."  
Craig Knox, Purchasing Manager at Mizuho, also commented on the working relationship: "Through open and continual conversation, we can both reliably and successfully meet the requirements of the other party. Both organizations recognize and respect the value of our partnership. 
"METALfx provide high quality products, taking great care to ensure our requirements are met," Craig continues. "We look forward with full confidence in the team's ability to scale as our current product line grows. We have involved them in our discussions regarding future product developments, as we see them as a valuable partner in making those products successful." 
Connie reflects: "Mizuho is the epitome of what we've discussed; close interaction on the engineering side, the business relationship, and carrying an inventory. It's the shining-star example of how we strengthen and grow relationships, and testament to our ability to add value and support clients through the manufacturing process." 
With valued relationships at its core, as well as innovative products and an unparalleled determination to solve manufacturing challenges, METALfx is well positioned to continue its journey of successful growth.