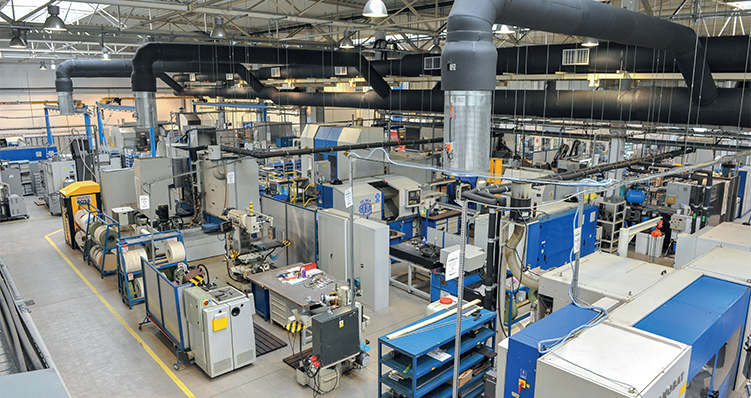 Precision as standard
For 70 years and counting, Meyer Tool has been a trusted manufacturing partner to an increasingly diverse customer base across the United States, Canada, and Europe
When Bud Meyer founded what was Meyer Tool & Die back in 1951, his business' first home was within a humble motorcycle chop shop garage. Today, the company that continues to carry his name in his honor – Meyer Tool – is a leading, privately held, high-tech manufacturer supplying a variety of precision components including blades, nozzles, shrouds, liners, and heat shields to the aerospace and gas turbine engine industries.
A major milestone along the company's journey came in 1973, when one Arlyn Easton came on-board, before going onto purchase it outright. Possessing an electrical engineering background, Arlyn's use of what was at the time a single electrical discharge machining (EDM) machine is what allowed Meyer Tool to get into the turbine engine business. Meanwhile, his ever-present desire to advance numerous processes in order to find better ways of delivering quality components and added value allowed the company to thrive.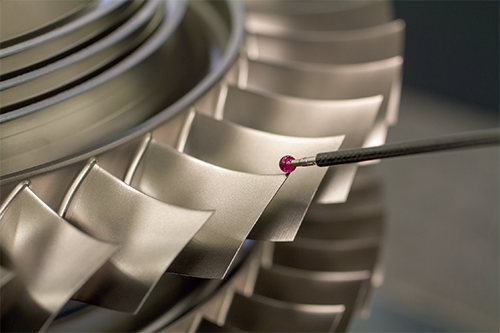 As of 2021, Meyer Tool possesses over 1100 EDM machines (wire, ram, and fast hole drilling), and also specializes in processes such as waterjet machining, conventional machining, abrasive grinding, laser machining and welding, EB welding, coating, and airflow testing. Headquartered in Cincinnati, Ohio, the company's workforce of over 1500 team members operate across its 13 worldwide facilities, with its sites strategically located close its customers throughout the United States, Canada, and Poland.
"Meyer Tool has firmly established itself as being a trusted manufacturing partner for all manner of clients, including many of the large OEMs in our fields of expertise," explains the company's Owner and COO, Beau Easton, son of Arlyn Easton. "This includes the likes of Pratt & Whitney, General Electric, Honeywell, and Rolls-Royce."
Joining Beau in discussing Meyer Tool and its activities with Manufacturing Today are its President Doug Lang, and VP of Business Development Dan Godin. "We exist to serve any customer that needs cooling holes, whether it be film cooling holes for airfoils, cooling holes for combustors, or other types of high precision holes that need to meet very tight requirements when it comes to positioning, size, and airflow," Doug adds.
"It is important to recognize that it is not just about serving the aviation sector either. We also work quite extensively with clients in the land-based turbine market," Dan goes on to point out. "Meanwhile, as we grow as a company, we are further diversifying so as not to be seen as being just engine-centric. That has resulted in some of our divisions moving into areas such as the manufacture of airframe components, while a number of our recent acquisitions have been targeted towards serving more Tier-2 clients. This further diversification is helping to minimize risk as the business continues to expand its reach."
This year – 2021 – marks the 70th anniversary of Meyer Tool, and Beau, Doug and Dan are all happy to divulge some of the secrets behind the ongoing success of the business. "One of the key things that we bring to the table for our clients is vertical integration, whereby our wide range of specialisms allows us to be a one-stop-shop for our customers," Beau declares.
"By developing milling, drilling, turning, assembly, testing, final inspection, certification and delivery services in house, we have transformed ourselves into something of a mini-OEM," Doug continues. "By having the ability to produce parts and components from start to finish, we effectively control our own destiny and do not have to rely on other parties across the supply chain. For our customers, this means that we can act as everything from a shop assist company – if they simply want holes drilled – to managers of the entire value stream of a given part."
Passionate about people
Dan rounds off the above sentiments by bringing added attention to the fact that Meyer Tool is able to build and support its own machine tools and inspection equipment, a number of which are available for sale on the open market. "For a lot of other companies, if they want to purchase specific equipment or machines suited for the type of work that we do here, they will typically have to wait around 18-to-20 months for delivery. Due to our capabilities at Meyer Tool, we can have these same assets up and running on our property within eight-to-twelve weeks!"
At this stage, Beau interjects to say a special word about Meyer Tool's other secret ingredient, its people. "We have fantastic tenure here, which is something that I am particularly proud of," he says. "We view ourselves as being very much a career company, which I think is reflected in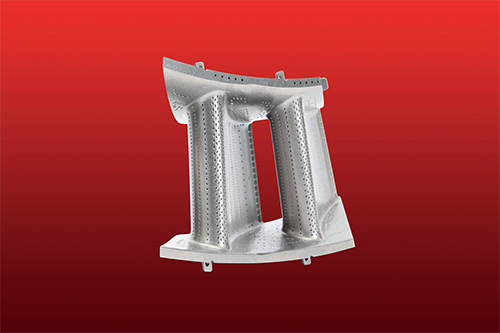 the fact that a number of our people today hold anywhere between 30 and 40 years of experience. Meyer Tool is also passionate about supporting the career development of its people, which is why we do things such as funding college tuition and various training and/or application programs."
Being a privately held entity, Meyer Tool benefits from being able to channel investment back into areas such as R&D and its engineering operations at its leisure and with a view to long-term viability and prosperity of the business. To this end, it has made considerable efforts in recent times to develop cutting edge equipment – such as the design and development of a next generation fast hold drilling machine – while also becoming a leader in Industry 4.0 thinking and embracing Internet of Things technology.
"At our core, we are highly entrepreneurial company," Dan declares, "and one of the primary reasons that we continue to make our own equipment today is because we want to be the industry leader when it comes to holes. To achieve this takes a great deal of investment, and our track record is of channelling some eight-to-ten percent of our annual revenue back into the business, be it in equipment, facilities, or R&D."
As mentioned by Doug earlier, another ongoing area of focus for the company is diversification, and one of the ways it is achieving this is through targeted acquisitions. Towards the end of September 2021, Meyer Tool announced another such move, when it announced the purchase of B&B Precise Products, a Benton, Maine-based solutions integrator for the some of the country's largest aerospace and defense companies. "When it comes to how we approach such acquisitions, there are several key factors that we consider on top of whether it will facilitate further diversification into exciting market spaces," Beau explains. "Proximity of the business is very important, as we aim to be strategically located close to our customers wherever possible. We also go to great lengths to see whether an acquisition will allow us to leverage other existing areas of Meyer Tool. After all, we have never been about growing just for the sake of it. Rather, every decision we make it about creating more value and choice for our customers."
Future opportunities
Reflecting on the journey that Meyer Tool has made in recent times – especially in light of the Covid-19 pandemic – Beau, Dan, Doug and the rest of the team are proud of the fact that at no point in the last 18 months have they been forced to lay off an employee as a result of the downturn in the industry. In fact, the company was able to continue to provide its people with cost of living raises, and give out year-end bonuses to everyone.
"In spite of the difficult times that the world has faced, the business has continued to perform extremely well," Dan enthuses. "We have a fantastic business development team who helped to bring around $14 million worth of new business into us in 2020, and have brought in approximately $17 million of the same in 2021 as of the beginning of November. In addition to a wealth of new opportunities arising in areas as diverse as submarines and rockets, we also have a large amount of real estate at several of our facilities that we stand ready to fill as we continue to grow both domestically here in the US, as well as into Europe from our Poland site."
The final word belongs to Beau, who summarizes Meyer Tool's strategy going forward. "For me," he concludes, "I am looking at continued R&D being key for us, as well as increased adoption of automation and investment in our team members as we aim to carry out the sort of activities that have kept us an industry leading supplier able to support the varying needs of our customers for such a long period of time."
Meyer Tool
www.meyertool.com
Products: Precision components