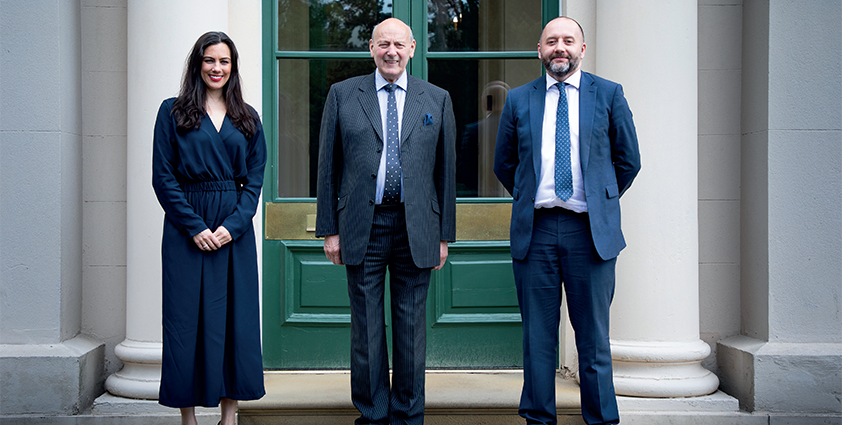 One partner for HR, Payroll and Finance
In 1984, Johns Mills founded MHR Global (MHR) with a vision to transform HR and payroll, introducing an integrated system to revolutionise an industry that had long been reliant upon batch processes and teleprocessing. The East Midlands-based company quickly began establishing a name for itself, moving to new premises in Nottinghamshire's Ruddington Hall in 1991 in order to accommodate its gradual expansion, and securing a number of landmark clients – notably GlaxoWellcome (known today as GlaxoSmithKline), for whom MHR delivered payroll management for the business's approximately 15,000 UK employees. The launch of MHR's first Trent solution in June 1999, followed by the acquisition of its Britannia House premises in 2005, underpinned the company's ongoing upwards trajectory.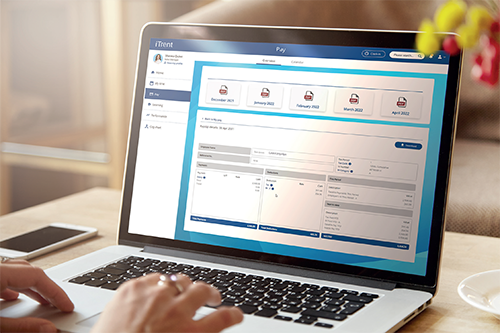 Today, MHR continues to grow in terms of diversity, size, and product offering. One of the driving forces behind MHR's success is company CEO, Anton Roe. In his current position since July 2017, Anton brings two decades of tech industry leadership and experience to the company. Heading up and managing the company's continued expansion in the UK and around the globe, he chats with Manufacturing Today about MHR's One Portfolio of services: a suite of innovative software solutions, built on the latest technologies and best-of-breed partnerships, to meet the evolving needs of today's businesses.
A descendant of the MHR's original Trent software, a flagship solution within the One Portfolio is iTrent, a powerful, flexible HR and payroll platform, designed to help protect and optimise complex HCM processes. The product brings payroll, HR, workforce management, talent management, learning and development, recruitment, analytics, and employee engagement all under a single solution that's fully customisable to the needs of individual organisations. "Being a very flexible system, iTrent is configurable according to an individual business profile," Anton explains. "It's very popular in the private and public sector, especially those industries where they adopt hierarchical structures and pay grading systems."
Anton also touches on another solution: People First. "People First is built to give companies not a HR system that they can configure, but a best practice system that they can work with," he indicates. "Employee-centric and mobile-first, it's a modern HR platform that has been designed to address the changes in work, engagement and wellbeing."
MHR supports over 1300 UK organisations with its HR, payroll and finance services, making £9bn of payments per annum. It's thanks to this strong financial position that the company is able to reinvest more than a fifth of its revenue into the business, with the goal of continually refining the One Portfolio. "We launched People First in 2021, and we have extended iTrent to include salary modelling and extending its capabilities into finance," Anton explains. "Every year we carry out thousands of hours of development across both iTrent and People First, improving the solutions in order to ensure that we continue to provide exceptional offerings to our customers."
In the development of its solutions, MHR pays close attention to the need and demands of this customer base. "Along with digitalisation and automation, what companies are looking for is visibility," Anton argues. "We need to be able to serve up data in the form of actionable insights. In manufacturing, that might involve looking at your rotas and shift systems, setting that against your holidays and sickness trends. Out of that, comes intelligence: maybe you need three or four staff on standby. In manufacturing, managing those risks is critical.
"To that end, we aim to provide our customers with comprehensive ERP services," he continues. "As a Microsoft double gold partner, we can work with our customers to get the very best out of their Microsoft technology investment, be that integration of or helping with the understanding of their data to help make better business decisions. With our help, managers have the data that is relevant to their role. At board level, this is critical: you can then begin to look at your business as a joined-up entity, not a silo business."
For Anton, the importance of these capabilities is even greater considering what he describes as "the perfect storm" of recent challenges. "From Brexit, through to the pandemic, high inflation, and skills shortages, there's been a lot that business has had to navigate," he reflects. "As a result, businesses have had to become more resilient, and digitalisation is one of the most obvious ways to achieve that: making sure that, even if working from home, people can still access their systems, that employees are being paid correctly, that recruitment runs smoothly and training is up-to-date, and that all these systems are secure.
"Where systems such as iTrent or People First come in, is to help with that journey," Anton emphasises. "In the example of recruitment, companies are in a race to attract talent. The key questions, therefore, are 'How do I make the experience for the candidate the best experience?' and 'How do I make sure that I'm not wasting my own time seeing people that are not relevant to me?' People First can help you to do that, helping with screening questions, moving candidates through the recruitment journey, making sure that different people can see who is booking each interview, booking managers' time, and having the interviews, storing the information, and bringing the candidate onboard."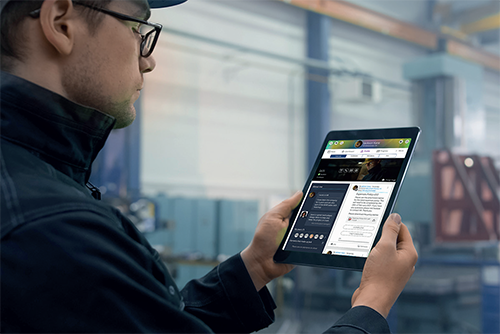 Another critical advantage of MHR's services relates to the understanding and interpretation of data across businesses. "One of the key benefits is being able to model scenarios," Anton explains. "For instance, we're seeing a lot of people leave their roles at the moment. You can take that information, examine which departments have a higher attrition rate, identify the reasons, and the cost impact. You might want to give a department a higher salary budget: so, you can model inflation, pay quality, rising national insurance, and you can see what that means for your cost base."
As a recognised name, with established products, it's not difficult to see why customers repeatedly choose MHR to address their business needs. But that's not the only draw. "People come to us because of our innovation," Anton reiterates. "Particularly within manufacturing, there are a number of complexities within HR in terms of how you manage people and shifts. We offer a complete solution, working with partners such as Grosvenor on clocking-in and clocking-out functions to eliminate time leakage, which often happens especially on larger sites, when you don't know how many people are there, or exactly where they are, which then impacts your ability to adequately maintain health and safety."
Another advantage of MHR is the flexibility that the company affords its customers. "You can have a complete ERP, encompassing, HR, payroll, finance, workforce management, and learning, or you could just take the learning management system, and integrate that into your existing HR system."
To bolster its customer offerings, MHR partners with a number of solutions providers. "Sometimes, a partner does it better within a particular vertical," Anton indicates. "We vet those partners to ensure they're consistent in their customer service, and to confirm that they integrate with some of our required protocols and APIs. In the example of Grosvenor, our Engineering teams will work closely together to make sure that any changes in product development on one side is recognised on the other."
With any integration, security remains a key priority. "We need to know that because it's hosted, because it's accessible, that it's completely secure. We can do that through a single sign-on, we can do that through multi-factor authentication, and we have our own security protocols. It's important for us to do all of the things necessary to maintain the highest levels of security."
A number of customers are already enjoying the benefits of MHR's solutions. One such customer is Toray Advanced Composites (Toray), a Nottinghamshire-based manufacturing business, manufacturing advanced thermoset and thermoplastic composite materials. Seeking to move away from an Excel-based system and embrace a more comprehensive system and process for the storing of employee information, Toray adopted People First.
"Excel is very manual and open to risk of non-compliance and legislative failure," Anton comments. "Not only does People First provide the advantage of bringing all their information together in one place, but it's also suited to the high employee turnover common to manufacturing businesses. As part of the solution, employees receive access to their own record, which they can update regularly. It's a simple and intuitive system that saves time for HR, and thereby maximises the engagement of the team."
With innovation continuing apace, it's an exciting time for MHR. "Come September, our People First software will launch for payroll," Anton reveals. "In payroll today, there's no longer a pure shift pattern – people are swapping shifts, and for a payroll team that takes time to process. With People First, payroll happens in real time, on a daily basis. For the payroll teams doing their reconciliation, that means they no longer have to wait, they don't need such a large cut-off period before the end of a month. For employees, that means their pay doesn't have to be postponed, and for the business, it provides a better understanding of costs."
For now, MHR remains what Anton describes as "a good secret." But not for long. "Soon, we hope to blow that secret, as we look to spread the word about what we have to offer," he concludes. With a MHR's 98 percent customer loyalty, and a commitment to building long-term relationships with its customers, don't be surprised to see more businesses turning to the One Portfolio.
MHR Global
https://mhrglobal.com/uk/en
Services: HR, payroll and finance Payroll and Finance