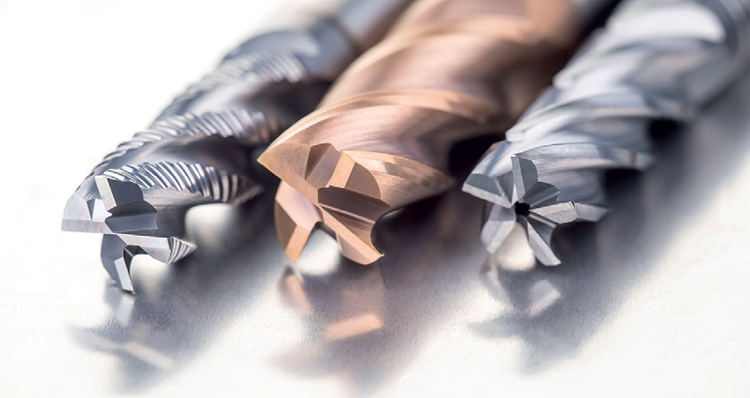 These latest additions, S770HB, S771HB, S772HB and S773HB, offer increased feed rates up to 25 percent, compared with four-flute cutters. All feature a positive rake angle for smooth cutting action and to reduce the risk of work-hardening.
The S771HB and S773HB cutters are suitable for narrow pocketing, trochoidal slotting and profiling applications. These end mills include a chip divider to break swarf into manageable smaller pieces, helping to reduce spindle load and increase metal removal rates. This provides a 50 percent bigger width of cut compared to tools without a chip divider.
A neck recess helps avoid contact with the wall in shoulder operations, while through coolant improves welding resistance and enables a wide range of processes, especially for difficult-to-machine materials.
The S770HB and S772HB are more suitable for profiling, trochoidal slotting, and semi-finishing applications, offering maximum productivity due to optimal metal removal rate and reduced machining time.
Meanwhile, Dormer Pramet has added three multi-application high performance cutters within its S7 range for use on both CNC and conventional machine tools.
Finally, the global manufacturer has added a new solid carbide cutter to enhance its assortment of end mills for hardened steel above 49HRC.
The S561 is specifically for high performance milling in a variety of applications, including die and mould machining.