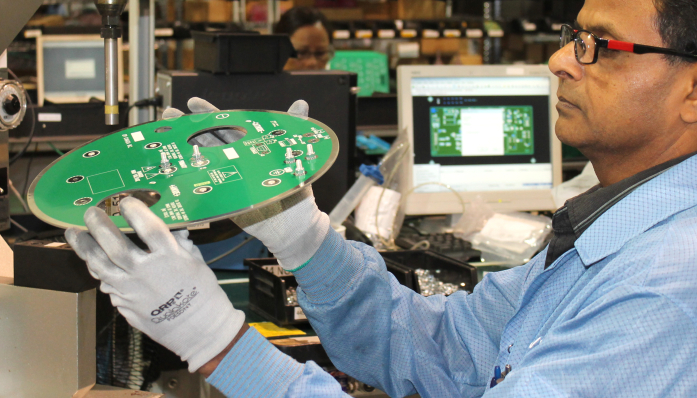 Milwaukee Forge LLC has been in existence for over 105 years. That is a major milestone for any industry, but definitely for manufacturing. It's an important achievement for the company, but even so, Milwaukee Forge knows its tenure in the industry isn't going to be the only thing keeping it going. As a result, the company has found the key to continued success is extensive diversification in the forging market, intense customer focus, and dedication to its culture.
"The company started with eight owners who came together back in 1913," Vice President Bob Buss explains. "They started small and moved to our present location in Milwaukee in 1918. The company continued to grow and eventually it started serving automotive parts suppliers. They did a lot to help the war efforts in WWI and WWII, and from there continued to grow and diversify. Today we are quite diversified – not one customer is more than 10 percent of our business and not one market is more than 20 percent of our business. Currently we have 11 owners in a non-family business, just separate individuals with like minds."
Buss started with the company in 1996, and is one of the 11 owners in Milwaukee Forge today. Buss and two other owners, Dave Mesick and Timothy McQuillan, run the company's day-to-day operations with continued focus on diversification. Milwaukee Forge operates in nearly every forging market out there with the exception of automotive and aerospace, producing forgings in the construction, agriculture, oil and gas, highway, defense, industrial power, racing, recreational vehicles, solar, forestry, medical, rail and mining markets. The company continues to focus on markets with growth opportunities to diversify even further.
The company not only invests in its operation to enable market diversification, but also to continually improve on efficiencies and lowering costs. Buss notes it added a 1,300-ton press in 2013, which wasn't necessarily driven by market demands, but rather to help Milwaukee Forge become more competitive in that product space along with supporting the investment activities into other new markets.
"Diversification and product depth are just a few of the areas that set us apart," Buss says. "Most of our competitors are either one process or another – they are all presses or all hammers or all open frame – we are strategically positioned with both hammers and presses, which makes us unique. Everything Milwaukee Forge produces is less than 100 pounds, and in that space, they produce the low volume products on hammers and the high volume products on presses. This makes Milwaukee Forge a 'cradle-to-grave' supplier. When an OEM comes to Milwaukee Forge with new products they are introducing, the market may only consume a couple hundred of these per year, those products can be forged for them on the hammers. When this product line matures in a couple of years demanding volume in the thousands, that product in higher volume should to be moved to a press process, as it's more efficient and cost effective. Once again, Milwaukee Forge can do that for them. In that fashion, we keep the OEM customer within our four walls driving increased customer satisfaction and longevity.
"Eventually, when the OEM's product matures and is replaced by another product, Milwaukee Forge can continue to produce it as a service item by moving the product back to the hammer process. Milwaukee Forge makes many different products – almost every steel forging design under 100 pounds – including gears, shafts, pinions, sprockets, yokes, lugs, arms, valves, elbows, cams, brackets, joints, etc."
Intensified Quality
While those extensive manufacturing capabilities are extremely important in the longevity Milwaukee Forge has with its OEM customers, it also remains competitive with a very strict emphasis on quality. The company continues to focus on keeping its PPM levels extremely low, in part because manufacturers are using more automated machinery where it's critical that there is less variation. OEMs and Tier I manufacturers partner with suppliers that can supply that level of quality, and Milwaukee Forge takes pride in being a partner to many.
Milwaukee Forge has an internal team that is specifically focused on Six Sigma improvements. The company calls it the 'Forge Focus" team; this team manages and implements projects that help improve efficiencies and stays ahead of the ever-increasing quality requirements. Caterpillar, for example, is a large customer that happens to have its own rating system highlighting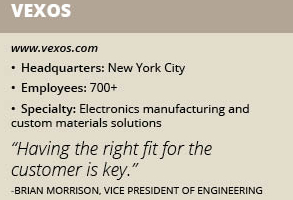 five separate requirements, of which quality is an important part. In 2009, Milwaukee Forge was one of the first forging companies to be certified in Caterpillar's new system, and three years ago it went from bronze to silver status, one of only a few to achieve that level. A supplier has to have less than 500 PPM to be certified. In the past several years, Milwaukee Forge has maintained less than 200 PPM.
With every new product that Milwaukee Forge is awarded by a customer, the engineering team will run it through a variety of simulation tests to get rid of the potential for defects up front. This R&D step allows the company to run the product through the initial trial, with a goal of getting it right the first time in order to eliminate expensive trial and error. Milwaukee Forge also monitors every production run daily for overall equipment effectiveness (OEE), focusing on availability, performance and quality. It continues to set new goals each year for continuous improvement within the company.
With these intensified quality requirements as well as supply chain issues from offshore competitors, it's all adding to the increasing level of economic business activity in the United States right now. There is a renewed focus on the importance of manufacturing in this country, and along with the recent tariffs in steel, it is bringing work back to North America. Milwaukee Forge is investing in its people, customers and equipment to help lower costs, increase efficiencies and grow the business.
Market Response
Milwaukee Forge takes great pride in its age, diversity and commitment to quality, but another competitive advantage it has is the company's culture, which enables all of this to happen. Even though the owners aren't related, they really focus on treating the company and its employees like a family, ensuring a high level of camaraderie. With employees taking so much pride in what they do for each other and their customers, the company has become very proactive.
With one location in Milwaukee covering nine acres and operating inside of a 220,000-square-foot manufacturing facility, Milwaukee Forge has a strategic advantage in this capacity-constrained market place. The company's $40 million in annual revenue has the operational equipment capacity to do upwards of $85 million in business, leaving plenty of room for growth.
"We're busy and we're hiring, continuing to lower the average age of our workforce," Buss says. "This company is changing lives here with these opportunities and we're involved in this community. Operating in Milwaukee gives us another advantage, as most of our competitors are in small town USA. All companies have to go through nearly 100 applicants to find one solid person, and in the small rural towns, they're running out of people to fill the demand."
With plenty of equipment and access to quality people, Milwaukee Forge brings people aboard and trains them internally. It allows new people to start on lesser-skilled operations, while giving them the opportunity to grow throughout the entire operation with a lot of cross training. As a result, the company is flexible with its customers since it has cross-trained and skilled people to allocate to different areas when necessary.
"This is very hard work, but we have great people and we are proud of it," Buss adds. "There is a lot of pride here, and a lot of families with many generations have come through this great company. People raise their families here and retire, giving us continued great referrals for other family members or hard-working friends. It really helps us to continue to grow and serve the market."
In 2017, Milwaukee Forge grew by nearly 30 percent, and it is expecting the business to grow by another 30 percent in 2018, adding another 20 to 25 percent in 2019. Much of that is organic growth, along with the result of new product development with OEMs and Tier 1 machining companies. While many of its competitors can't keep up with this level of business, customers are continuing come to Milwaukee Forge to help them keep up with demand.
"Our culture allows us to do this," Buss states. "Our culture is of a business that has been around a long time and our focus for the past 10 years has been to really listen to the needs of our people. We want to do what we can to make it very successful and prepare it for the next 100 years. We have a huge appreciation for the families who work here. We have a long way to go, but will continue our quality effort now and into the future."