Big developments
Following 50 years in operation, Mini Gears has developed a strong reputation as a leading specialist subcontract-engineering firm that delivers high quality products at competitive rates
Celebrating its 50th anniversary in 2016, Stockport based family-owned subcontract engineering company Mini Gears began when Reg Darwent, an engineer and specialist in gear cutting, realised there was a growing market for small gears as demand grew for smaller gearboxes. In response to this, Reg, a partner in a company supplying spare parts for textile machinery at the time, moved the manufacture of small gears into its own business segment and started operating as a separate manufacturer. Proving highly successful, the company soon required its own premises and name; in response to the current trends of the Mini Cooper car and the Mini Skirt, Reg called the company Mini Gears.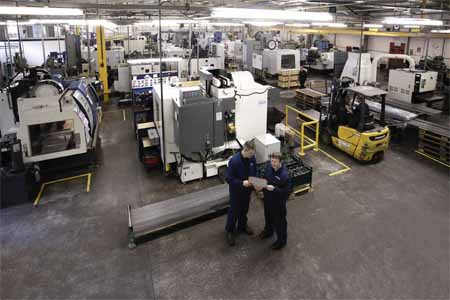 Five decades on and the small company is not so mini, with gear cutting capacity increasing from being mini to a size of 600 mm dia. In addition, the remainder of the company was taken over by the Darwent family in 1993 when turnover was just over £1 million. Since then Mini Gears has enjoyed more than a decade of incredible growth, with the company approaching £10 million turnover in 2015. In line with this growth, the company has moved premises twice and is now based in its 35,000 square foot Stockport facility.
"For us as a business, 2015 has been the best financial result for Mini Gears in our entire history, with a turnover of £9.7 million hit. This record turnover is due to our wide market spread as we manufacture and supply to diverse industries across the globe such as power transmission, oil, gas and petrochemical, stairlifts and medical, autosport, aircraft seating and nuclear. The industry we are currently getting a lot of demand from has been power transmission, however all markets have been reasonably buoyant apart from oil and gas, which has reduced quite rapidly since the second quarter of 2015," says Keith Martin, Joint Managing Director at Mini Gears.
Within the power transmission market Mini Gears has helped many customers achieve their optimum target design, while also helping to reduce manufacturing costs. Items created within Mini Gears' factory include precision machined parts, spurs gears, helical gears, ground gears, steering racks, worm wheels, worm shafts, layshafts, pinions and timing pulleys.
Meanwhile, aware that a focus on safety and comfort is imperative when manufacturing components for stairlifts and medical lifting equipment, Mini Gears is proud to be supporting mobility through its manufacturing expertise. Taking the opportunity to improve the ride quality of a stairlift a number of years ago, the company used its skills and invested in the right machinery to start building gear racks for the stairlift industry in 1995. Committed to improving the performance of its customers' products, Mini Gears has provided its input into rack and pinion designs that are used in lifting mechanisms; so far its most beneficial innovation is a specialist tooth profile that ensures the quiet and smooth running of the stairlift. Components supplied to the stairlift and medical market include racks up to three metres long, pinions, spur gears, helical gears, machined parts and sprockets.
"As a subcontracting engineering company we don't have any of our own product range to market or sell or come up with innovative ideas for, however, we are well renowned in the industry for our input into designs and manufacture. We help our customers meet optimum target designs and very competitive manufacturing costs and are always looking at established running products as well to see if there are any cost saving design changes that we could propose for consideration. We are pro-active in suggesting new methods or, if we see potential, new manufacturing techniques to save some costs; we will always propose these and put these forward to our customers," highlights Keith.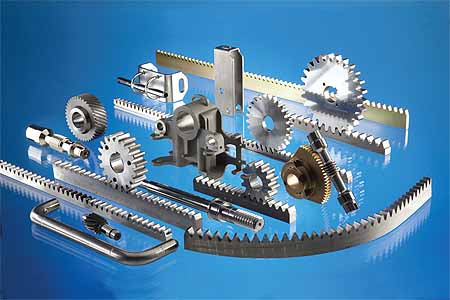 As a trusted manufacturer of machined parts, gears and racks, the company has developed strong relationships with customers in areas such as the UK, Europe, the US and even Australia. Key to the company's reputation for superior service is its close working relationship with clients, its collaborative approach to projects and its modern facilities. "We are based in two locations, one is our main manufacturing location in Stockport, which is where we put strong emphasis on high-end CNC precision machining. It is here that we have a very capable front-end engineering team so when projects come in we can plan and do all offline programming to ensure there are few issues when parts are put forward. We also have a purchasing office in Asia where we produce higher volume, more commercial grade items; the two locations complement each other and enable us to supply a range of products to our clients," says Keith.
To stay ahead of the competition, Mini Gears continually invests in its machining facilities, with approximately £500,000 spent on equipment for its UK based manufacturing site this year. The investment included a large turning machine, a machining centre and the refurbishment of one of its CNC gear hobbers, which alone cost almost £100,000.
Moving forward, the future looks positive for Mini Gears as it uses its diverse capabilities to focus on growing industries such as aerospace and medical. In line with these plans, the company's short-term focus is on achieving the aerospace AS 9100 revision C approval to enable it to further develop in this market.
Mini Gears
Products/Services: Manufacturer of machined parts, gears and racks