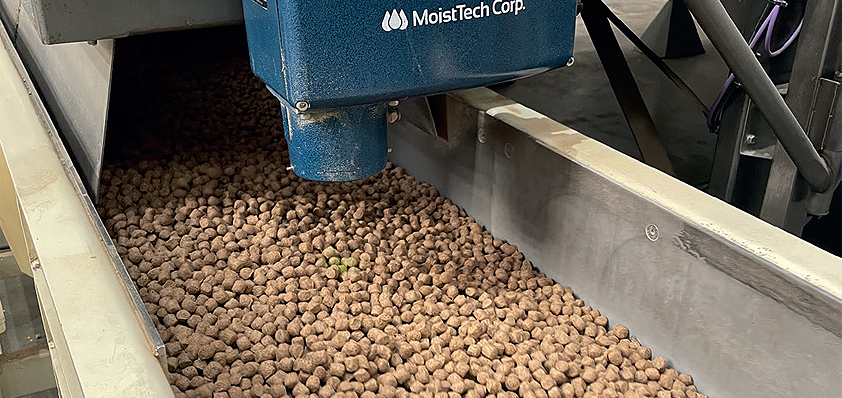 Manufacturing's moist valuable player
Having forged its reputation as a solutions provider for many common production line problems, MoistTech has grown into a world leader in moisture measurement and control
For decades, the manufacturing industry was plagued by common issues, such as wasted product, low-efficiency and a lack of consistency. John Fordham and Roger Carlson recognized the need for solutions, and in 1975, founded a company that could provide them – MoistTech.
Established in Saratosa, Florida, MoistTech is responsible for the industry's first patented method of non-contact, non-destructive moisture analysis and detection for a multitude of sectors.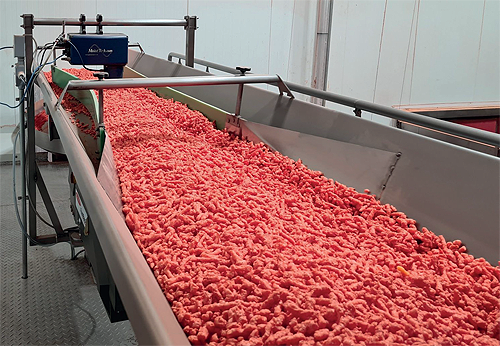 Improved over time, the company's near-infrared (NIR) technology still leads the market in 2021, providing robust and reliable moisture measurement and control for businesses the world over.
"We delivered the moisture measurement and control industry's first big breakthrough in the 1970s and we are now 40-year veterans of the sector," John Fordham – now MoistTech's CEO – explains. "Near-infrared moisture control technology helps us provide top-of-the-line equipment popular all around the globe. We now have reps in every continent, though all our products continue to be manufactured and assembled in the US."
Primarily, MoistTech manufactures a substantial range of on-line and at-line sensors for the real-time process control of numerous applications. Capable of providing true data regardless of gaps and interruptions in product flow, these sensors are insensitive to material variations, such as height, color and particle size. Consequently, MoistTech equipment can deliver instant, non-contact moisture analysis of manufactured goods to ensure the accuracy and quality of the final product. Not only does this make for a reduction in waste, but also a decrease in downtime, manual intervention and defective goods.
Serving a wide variety of sectors and disciplines, including adhesives, biomass, chemicals, coatings, food, forest products, minerals, renewable energy, textiles and wood products, MoistTech solutions are valued by a diverse range of clients. Alongside the firm's flagship IR3000 sensor, which can be used for most applications, the company offers a number of more specialist products.
"We have the CCS3000 for dark materials like coal, the IP67 for harsh conditions, the 828-model designed specifically for tobacco and less sensitive blends, and two laboratory units that are considered 'at-line': which are the 868 and 858 models," John remarks. "The IR3000, however, is our most state-of-the-art smart sensor. For any application, it will have a measuring and repeatability accuracy in the +/- 0.05 per cent range depending on the application specifics. The sensor is drift free and recalibration will never be required. As standard, there are three isolated 4-20mA outputs along with an Ethernet connector and a second one for RS-232/485 serial communication. For display, included in the quotation as an option, is a remote LED meter with 3.5-inch digits for excellent readability.
"Furthermore, our PC software suite is supplied with the MoistTech sensors at no additional cost," John continues. "This software is available for configuration and calibration, as well as trending and data collection. It is, nevertheless, not required for the sensor's operation as the MoistTech NIR sensor is all self-contained."
MoistTech NIR technology is a ratio-based measurement with prime beam, which eliminates sensitivity to distance, improves stability and accuracy, and provides a non-drift design. This allows for extremely accurate measurements with far more sensitivity than that of the firm's competitors. While other technologies require constant re-calibrations, have height interference, experience drifting over time, and produce less reflected light, MoistTech solutions provide the user with true data rather than an estimated guess.
"Central to our success is the fact that we have more advanced design than our closest competitors, giving us much more reflected NIR energy to the product, less height interference and,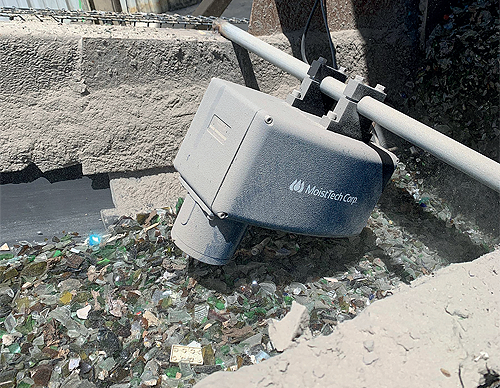 most importantly, one-time calibration with zero drift," John says. "MoistTech is the original pioneer of NIR and we still have the backing of the patent holder for the principle, which means there's much more to come."
Always innovating, MoistTech has been responsible for some of the industry's most advanced technological developments over the years. Together with Co-Founder and Head of Engineering Roger Carlson, John has overseen them all.
"In 2018, we developed improved filters for our converting sensor, enabling enhanced readings in any type of glue, coating base, adhesive strip, silicone release paper or pressure sensitive adhesive," John reveals. "We followed that up in 2019 with the installation of our 50,000th product."
Beyond the company's inherent technological advantage, MoistTech also provides some of the industry's best customer service and on-site support. For instance, once samples are received and a calibration is built, the firm endeavors to have its clients in operation within two weeks of their initial order.
"When it comes to customer service, we are difficult to beat," John states. "Our reps are available to our customers upon request, with direct access to their support engineer. Likewise, live chats are accepted on our website and online submissions are addressed within 24 business hours or less. Additionally, all sensors are pre-calibrated to the customer's exact application prior to shipment, allowing for plug-and-play operation.
"More than this," John adds, "we offer on-site support scheduling with our team of engineering experts, arranging for them to come-on site to address any issues or train any staff on the use of the equipment. In line with current restrictions, necessary Covid-19 precautions are taken during travel and customer visits."
As John intimates, MoistTech was deemed a necessary business in early 2020 and, with so many clients relying upon its services, remained active and operational throughout the pandemic. One way in which the firm adapted during the Covid-19 crisis was by pivoting to a more digitally-heavy service, meaning customer support and troubleshooting could be provided just as effectively online.
Similarly, the Covid-19 pandemic did not dampen MoistTech's innovative spirit and later in 2021, the company will launch its brand-new Linear Belt-Driven Slide. A traversing system designed to allow multiple sensors to move back and forth over a manufacturing line, the equipment is already being installed at some sites in the US.
"We are continually researching ways to improve our technology and applications because our ultimate goal is to enlarge our customer base and provide the most efficient ways to increase our clients' plant productivity," John asserts. "Our production facility in Sarasota is where all the samples are calibrated in the lab. This calibration is used to program the sensor to be exactly what the customer is measuring, in order to avoid errors and sensor adjustments. Additional options and parts are added in this facility along with all shipping and repair requests.
"NIR technology is specific and stands out from other moisture control technologies as it does not ever come in contact with the product, is non-destructive – meaning it does not destroy the product it is measuring – and provides instant, accurate and repeatable results. It is not only a fast-analytical technique with the ability to deliver the chemical and physical information of virtually any matrix, but it can tell us about a product in a similar way to visible light. When light hits a product, it will interact in various ways – transmitted light will pass through the product, while backscattered light will reflect from the product. Light can also be absorbed by the product, and absorption is key in NIR analysis. By harnessing this core technology, we then attempt to produce variants and new, more efficient product types like the Linear Belt-Driven Slide."
MoistTech always welcomes OEM opportunities, and John encourages interested parties to apply on the company's website. The website also offers potential clients the opportunity to trial sensors for 30 days, as well as have samples evaluated and an accuracy report produced to illustrate how effective an NIR MoistTech sensor would be.
In the next 12 months, MoistTech hopes to increase its presence in the food and mineral sectors as the business continues on a journey of international expansion. Increased plant efficiency, lower energy costs, higher accuracy, an instant return on investment, and low to zero maintenance are just a handful of the benefits awaiting businesses taking part in the MoistTech revolution.
"We are determined to dominate the industrial manufacturing markets with our top of the line equipment," John declares. "We want to provide all companies with the ability to properly measure and control moisture within their products. Put simply, our technology, experience and customer support make us the best option for anyone looking for moisture measurement and control solutions."
MoistTech Corp
Services: Moisture measurement and control
www.moisttech.com