Made the motan way
Quality and expertise are just two of the qualities that have helped motan-colortronic's solutions to go beyond conventional materials handling, opening up a whole new dimension of creative solutions and modularity
On August 30th, 1947, a company by the name of Heizmotoren GmbH was formed in Überlingen on the Lake of Constance in South Germany. This company, which would later be renamed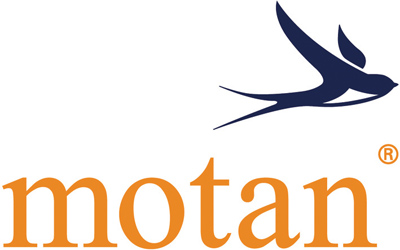 motan gmbh, established its manufacturing activities in Isny im Allgäu, and now, over 70 years on, a thriving 8000 square metre production facility stands as testament to the growth of what is now a medium-sized corporation that is active on the global stage. In addition to its facility in Germany, it also has 4600 square metres of production space in Taicang, China, and 1000 square metres of space in Chennai, India.
Over the course of the last seven decades, the merger of motan with colortronic-systems and colortronic has helped to create a company with a range of skills and capabilities that span the entire process chain for raw materials handling in the plastics manufacturing and processing industries. The company is able to deliver individual products, both standard and customised, or entire systems for all materials handling needs, from storage, crystallisation and conveying, to drying, dosing & mixing and controls.
"We have three main production steps here at our facility in Germany, which are mechanical assembly, electrical assembly and the quality control of finished products," begins Reinhard Fellner, Production Manager at motan. "Our product lines are organised into what we call 'production cells', which are directly linked to our warehouse and distribution areas, and this gives us the capability to carefully plan, control and time the output of both our standard and customised creations."
Due to the modular designs of its products, the company currently runs batch production of approximately 50 per cent of its annual volume of standard products. This means that it is able to produce basic lines that can be adjusted as required by customer demands with short delivery times, and batch produced items that are already in stock, which the customer can use to configure their own application. Quality control procedures exist throughout the production process, from supply to delivery, and all products undergo a thorough final inspection, complete with an assigned test report, before reaching the customer.
"motan possesses countless years of production experience, with the vast majority of our employees being experts in their key competencies," Reinhard states. "For us, competence means securing our own future, and as an employer we take great care to offer our employees the opportunity to develop themselves. We do this through the running of programmes such as our train-on-the-job programmes, and internal and external training opportunities. By offering permanent training, we are also able to develop multi-skilled individuals who can be utilised cross-functionally and as flexibly as required."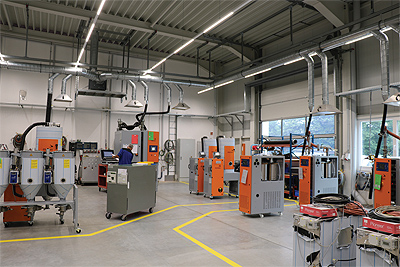 At the heart of the company's international production strategy is ensuring that, while utilising local content, equipment and labour, the design of every single product that is made by motan is identical in quality and design to those created at its Isny site. "The goal for each of our sites, whether it is in Germany, China or India, is to produce products of the same consistent, 'made by motan' quality," Gerhard Sauter, Global Production Planning Manager at motan explains. "It is important that we have clear specifications throughout, and the production, assembly and testing is fully standardised, and comprehensively described.
"Other important factors include the co-operation we enjoy with local suppliers and the investment we make in our local workforces. In the case of the former, we have motan employees who work closely with our suppliers to showcase the process of supplier development that is required for each respective part, while employees from China and India regularly visit our Isny site, and vice versa, so that we can ensure a systematic exchange of knowledge and ideas with everyone."
In order to create the products that its customers have come to rely upon so heavily, motan-colortronic places a great deal of emphasis on innovation and its R&D activities. "One of our goals is to enhance raw materials handling in plastics processing, thus changing the face of materials management," Sandra Füllsack, Group Managing Director at motan and motan colortronic points out. "With increasing market requirements and new technologies being constantly introduced, we continually strive to improve ourselves and our products. For many years now we have invested considerably in the research and development of new ideas, while always being willing to listen to the ideas and feedback provided by our customers, partners and peers.
"Plastics processing equipment in our industry is getting smarter, and as machines gain the ability to analyse, process variables and make decisions it is essential the products that motan manufactures are part of this digital revolution. To this end we have just introduced to the market a new line of raw material selection and distribution systems called METROCONNECT and METROLINK. These systems are designed to ensure that every desired connection of a raw material to a processing machine in a customer's production facility are made automatically and without any chance of cross contamination."
As Sandra concludes, the results that the company delivered in 2017 prove above anything else that the path that it is travelling is the right one. "2017 was the most successful year in motan's group history. We finished the year with a 12 per cent increase in orders and remain on course to enjoy further growth, not only in Europe but also in Asia and South America. Having increased our production facilities in China to better capitalise on market potential there, we now look forward to expanding in a similar way in South America in the years to come."
motan gmbh
Products: Plastics manufacturing and processing