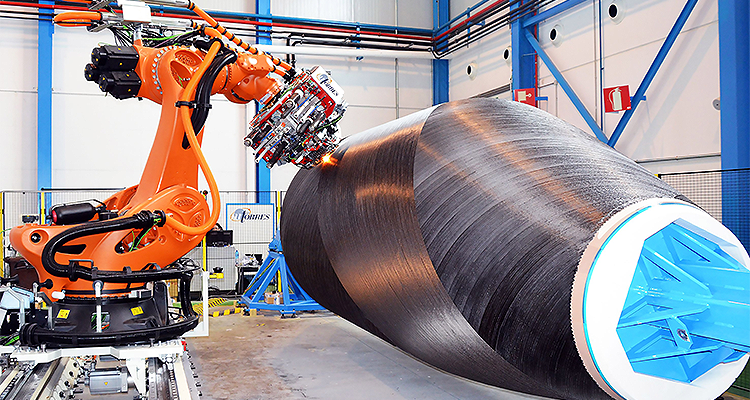 MTorres continues to reap the rewards of its diversification into aerospace manufacturing 
Serving mainly the aeronautics and paper conversion sectors, MTorres is a leading global provider of innovative, integrated, and intelligent automation solutions for various industries. With an unmatched dedication to research and innovation, the business has continuously exceeded industry expectations, particularly, but not only, in the aerospace market. 
Founded in 1975, MTorres began designing and building machinery for the paper converting industry, which is still one of the company's ongoing activities, accounting for around 15 percent of its current business. However, having rapidly grown into a successful, global business, it began a diversification process in the late 1980s, establishing what is now its aerospace division.  
"We delivered our first machine to an aerospace customer, who would later become Airbus in Spain, in 1988, as total newcomers to the industry," recalls Juan Solano, Director Commercial at MTorres. "By 1993, we'd sold the product to other customers, namely Airbus and Boeing, and were confident in our ability to move forward with a focus on the aerospace market.  
"As such, we began developing products specifically devoted to aerospace applications," he continues. "Since then, we've worked with just about everyone in the industry and now boast a wide portfolio of products for our niche customers." 
Global growth 
Juan proposes: "We've always had a strong, positive corporate philosophy based on continuous research and development (R&D), which I believe has been crucial to our diversification and our successful, global growth over the years.  
"We foresaw growth in the area of composite manufacturing, for example. Although we didn't know how strongly or sharply the demand would grow, we were convinced that aerospace customers would increasingly use composite materials at some point in the future; and we wanted to be a key supplier when this time arrived.  
"However," he adds, "we knew that we needed to offer customers world-class products to fabricate composite components, so we focused on developing our first Automatic Tape Layer (ATL) machine using a lamination technology that still remains popular across the aerospace industry." 
Another key aspect in the growth of its aerospace division is its ability to serve customers worldwide. "We've been a global company since day one," says Juan. "To give you an idea; we sold our first machine in Spain, the second in Holland, and the third in the US. By 1977, just two years after we started doing business, we had machines in operation across five continents. 
"For a company like us, with a high level of curiosity, imagination, and capacity for innovation, there was a lot of room for us to grow in the industry and plenty of encouragement to continuously develop unique solutions. Our solutions and technologies have changed various aspects of the airplane-building process, which was initially lengthy and predominantly manual." 
He continues: "We often associate our growth with the manufacturing industry's increased demand for automation. Today, our company sells automation, enabling our customers to enhance their efficiency and accuracy.  
"Around five years ago, we reorganized the company into three areas: paper machinery, aerospace, and innovation," Juan details. "Although our technologies can be applied to various industrial sectors, our products are specific to the aerospace market. The diversification process takes time in terms of the adaptation and modification of products for individual clients, but we have ongoing activity in other industrial areas under the third division, which we refer to as our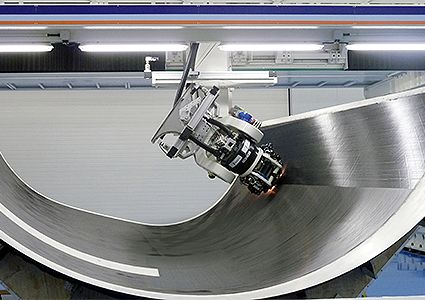 umbrella of innovation, which is responsible for the company's entire R&D activities, irrespective of the sector of application." 
Headquartered in Pamplona, Spain, MTorres has three manufacturing facilities and offices located around the globe, such as in the US, Germany, and Brazil. Embracing the opportunity to strengthen its US presence, MTorres acquired an existing American company in 2012, which specializes in designing bespoke tooling assembly systems. 
"The acquisition opened a lot of business opportunities and projects that we otherwise wouldn't have been able to complete due to our size and relatively small US presence," Juan recalls. "Shortly after the integration of the company, we began working with old and new US customers.   
Stellar success 
A few years later, MTorres delivered an entire new manufacturing facility for fabricating composite aircraft wings." 
He goes on: "we have always considered the service capabilities of our company as extremely relevant and decided early on to further strengthen our global presence and introduced permanently located employees at sites outside of Spain. A large portion of these are highly skilled, innovative engineers, allowing us to maintain our position in the global industry through constantly evolving our machinery and technologies. 
"We're an engineering-based company, so our corporate philosophy emphasizes the importance of our supply chain. Spindles are one of the key components that our equipment is constantly using, for example, so it's a critical portion of our supply chain. We partner with reliable, trustworthy companies like Fischer Precision Spindles, so that we can be confident in our combined ability to fulfill project specifications.  
"Our supply chain is much wider, of course, but any small failure results in big failure for us," he states. "We take full responsibility for the design, assembly, and delivery, but for the middle processes, we rely on the most comprehensive version of our supply chain." 
Turning to the future direction of the business, Juan proposes: "We have a great reputation and a strong presence in the aerospace industry, and with demand for composite manufacturing constantly growing, we have an incredibly positive future ahead of us. 
"We have started to see fully, or at least partially composite aircraft. We're already using innovative technologies to facilitate this kind of manufacturing, so we hope to experience a boom in business as aerospace customers increasingly adopt composite applications. 
"Meanwhile, we are very busy in our current sectors," he concludes. "Although we've always been a leading company in aerospace sub-sectors like civil and commercial aircraft, typically but not only Boeing and Airbus models, we are becoming much stronger in the military sub-sector, as well as working with clients in the space industry."