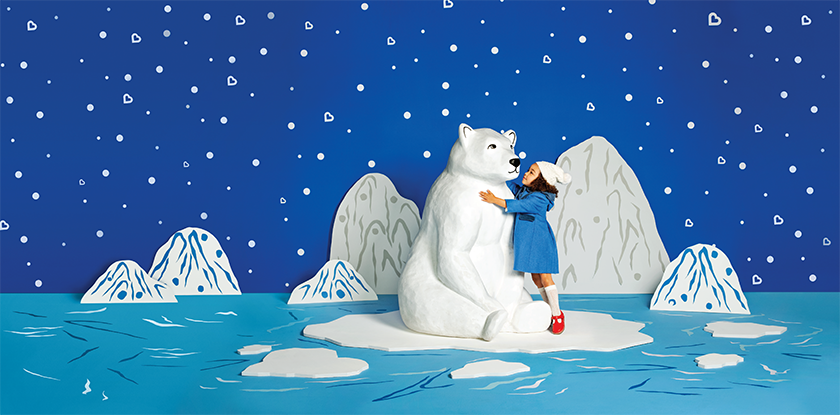 Love thy nature
Over the last three decades, Munchkin has secured a glowing reputation for its inventive infant and toddler products. Now it's using cutting-edge bio-assimilation technology to reduce the impact of that merchandise on the planet
Based in Los Angeles, California, Munchkin has proudly provided parents with creative, innovative, and modern infant and toddler products for over 30 years. Munchkin's product categories range from feeding and care to diapering and bath; and the company doesn't stop there, offering mothers a unique range of prenatal and lactation support items via its Milkmakers brand.
On a mission to become the world's most loved baby lifestyle brand, Munchkin has garnered more than one million five-star reviews, won 180 international product and brand design awards, and has registered 310 patents thus far. The company has multiple offices across the globe and two successful podcasts, StrollerCoaster: A Parenting Podcast and Strollercoaster: STORYTIME. Needless to say, with over 300 employees and a strong market share in more than 45 countries, Munchkin is firmly on its way to achieving that mission.
Moreover, as a member of the United Nations Global Compact, the children's lifestyle brand has demonstrated its ongoing commitment to social responsibility, environmental protection, and animal welfare. Indeed, Munchkin is proud to support a variety of worthy causes, including the Children's Hospital in Los Angeles, Operation Gratitude, St. Joseph Center, Toys for Tots, and the Valley Food Bank.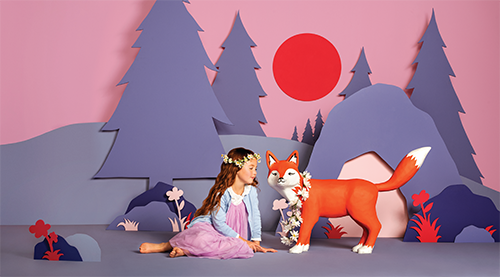 In June 2020, the company also launched Radiant Colors, which donates 100 percent of all profits garnered each Monday from Munchkin.com to organizations that celebrate diversity, support anti-racism, and promote inclusive education among young people. Former recipients of these funds include Roots Connected, Teaching Tolerance, the Institute for Anti-Racist Education, and EmbraceRace.
More recently, Munchkin has been spearheading its own sustainability drive, investing heavily in Smart Plastic Technologies' latest bio-assimilation and zero waste technology to reduce its carbon footprint. When Steven Dunn, CEO at Munchkin, founded the company 32 years ago, he sought to simplify parenting by investing in cutting-edge, reliable products. While that ambition remains today, the scope has somewhat changed. "Our newest innovations look beyond immediate usage and focus on long-term environmental sustainability," he asserts at the beginning of Munchkin's 2022 Sustainability Report. "It's not complicated. We invest in our children's future, just as parents do each day. Kids grow fast, so we need to work faster. Our ongoing commitment to the United Nations Global Compact and our recent announcement with Smart Plastic Technologies reinforce the various actions we're taking to preserve our children's playground."
Personalized stainless-steel cups, baby swings, feeding bottles, highchairs, sippy cups, utensils, tableware, bento boxes, bath toys, and baby gates. The list of Munchkin products goes on.
Each product is carefully designed to improve the lives of the families that purchase them. But now the business wants to create products that keep on giving – to the end user without harming the planet in which they live.
For instance, Munchkin's WildLove product line supports the company's donation to the International Fund for Animal Welfare (IFAW), a leading charity for wildlife protection that works to safeguard animal populations and their increasingly endangered habitats. The product range, which continues to expand, spotlights numerous at-risk animals in its designs. For example, WildLove cups feature illustrations of endangered animals including the polar bear, the red fox, orcas and more. All cup packaging includes a letter written in first-person by each of the at-risk animals describing their daily habits, diet and interesting facts. The special packaging for the WildLove cups is made of 100 percent recycled and recyclable material.
Put simply, it's a win-win for the company, customers, and the planet alike. Last year, Munchkin extended the line with its Wild Bath Squirts, a collection of fun and educational bath toys representing endangered species like the African elephant and the pangolin, to further promote core values of empathy and global citizenship.
Munchkin's giving back efforts extend to other product categories as well. For every diaper pail sold, Munchkin plants a tree to offset gassy emissions. Through its partner, Trees for the Future, Munchkin has planted three million trees in countries across Africa. Trees for the Future implements their Forest Garden Approach, a four-year program that supports farmers as they regenerate their land and gain agroforestry education. With stronger potential economic returns for farmers, local growers can send their children to school and therefore end the vicious cycle of poverty.
However, there's no mistaking that plastic is the primary material used across Munchkin's vast range of products. Though one of the safest materials to use in baby and toddler items, it's a significant polluter and has many adverse effects on the environment. Yet that all stands to change. As Dunn mentioned previously, Munchkin is proud to announce its new partnership with Smart Plastic Technologies, a US-based leader in sustainable polymer solutions, to integrate its SPTek ECLIPSE™ technology into select products in the future.
By utilizing an additive that breaks down polyethylene and polypropylene at the end of a product's functional life, ECLIPSE™ seeks to alter the very nature of plastic. In short, within the next four-to-six years, Munchkin packaging and products incorporating this cutting-edge polymer technology will effectively disappear from the Earth after use, resulting in zero waste. After each product's programmed life span, the ECLIPSE™ technology breaks down carbon-to-carbon bonds within the plastic, providing a fuel source for microorganisms to consume until there is nothing left but CO2, biomass, and water. Munchkin has already taken the first step by utilizing SPTek ECLIPSE™ Stretch Film in its shipping and logistics. Once fully implemented, the landmark partnership will remove 15 million pounds of plastic waste from the planet every year – that's the same weight as 4000 cars or 95 space shuttles.
"Through our partnership with Smart Plastic Technologies, we're committed to a development process that considers the complete use and lifecycle of our products from ideation to disposal," states Dunn in a recent press release announcing the exciting collaboration. "The goal of our partnership is to make as many Munchkin products as possible disappear after their useful life. With Smart Plastic's ECLIPSE™ technology, our products can still be recycled; but if they find their way into landfills or waterways, then they will fully break down, resulting in zero microplastics. Now is the time to act. Our planet, our children, and their children need us to make the change now."
Indeed, currently, around 91 percent of plastic isn't recycled; instead, it pollutes our forests, oceans, and waterways. Therefore, bio-assimilation technology like ECLIPSE™ represents a critical step in the future pathway of our species and its relationship with the planet. One thing is certain: our current output of waste is no longer tenable. Change is needed. Fortunately, Munchkin understands that – and, most importantly, it's doing something about it.
Munchkin
www.munchkin.com
Products: Infant and toddler products