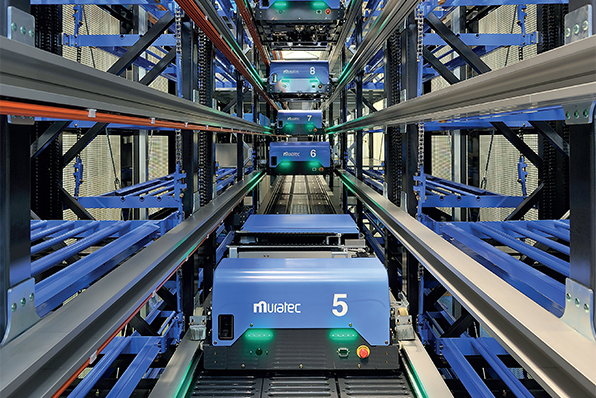 Murata Machinery USA, Inc
Ahead of the times
Leading the manufacturing industry in innovation, Murata Machinery USA is excited to share its best practices with its customers and remain a dependable name for their automation requirements
The automation specialist in machine tool technology, logistics and automation systems, clean factory automation, and textile machinery, Murata Machinery (Muratec), is taking its passion for automation to the next level. "One of the key pillars that this community stands upon is integration; it's a huge part of today's manufacturing environment and something that our company has really worked hard to excel at. Since we began this journey, we have strived to strengthen that connection between automation and people to make the manufacturing processes more efficient, no matter what it may be," shares Jeff Kalmbach, General Manager, Machine Tools Division.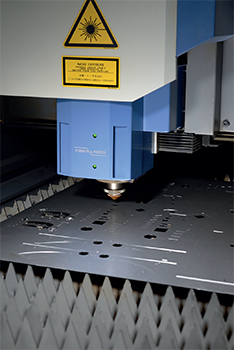 "In 1935, we started in textile machinery. Through the years, the company has evolved into a provider of material handling, machine tool and fabrication, and clean factory automation. Muratec is known as an innovator and often times first onto the market, committed to advancing innovation, and trusted by global brands and suppliers across the world. We focus on identifying and solving the customer's productivity challenges with machines and systems built for expansion and performance," Jeff informs us.
As we learn, Muratec's automated machining processes are custom-built for users to produce parts across various industries, allowing them to shift to market demands and improve operations. "With regards to our turning machines, our legacy has come from higher volume automotive customers, but the demand for our products today has significantly changed. We are building more products to also support the general job shops producing parts for lower volume, short-run production shops.
"Aerospace was a heavy focus for us a few years ago. Obviously, there have been difficulties with the downturn in the travel industry due to the pandemic, but we are starting to see some turnaround, so this industry remains a focus for us," Jeff says.
Introducing innovation
Muratec's ability to service such a wide range of industries requires an operation that is innovatively bold and ready to push the limits, and this is where its strengths truly shine. "We have always been experts in the automation of our products. Our machines are designed with integrated gantry automation – not an afterthought. We can manage both small and large part productions, and offer automatic handling of sheet metal with our fabrication laser or punch press machines. Even when it comes to the distribution and transportation of raw materials from the warehouse, we can automate the entire process when it comes to manufacturing," Jeff expresses.
When asked about the details of the technology housed under Muratec's roof, Jeff is proud to share how the diversity of its specialism is where customers will find the company's best practices. "Within our machine tools business, there are two sub-business units. One is the turning machines, and the other is the fabrication machinery; both have a unique range of integrated systems to satisfy different needs within various industries. Again, the connection that ties them together is the engineering that goes into the systems and the automation that is built in.
"Our turning machines are designed and built around reliability, providing customers with the most efficient and productive turning machine available. Bringing cutting-edge technology to our operations is really the driver behind who we are and the products we provide. We strive to keep customers as productive and profitable as they can be," he shares.
Tying in with its innovative advancements, Jeff announces that the company has recently introduced the first multifunction hybrid fiber laser at FABTECH 2021 to reinforce its fabrication capabilities. "It launched into the market in November 2021 and was one of our more significant investments as an organization, not only here at Murata Machinery USA, but for the company as a whole. We are first to bring a multifunction laser to life that integrates tapping, forming, and laser cutting for all-in-one processing of sheet metal products," Jeff expresses.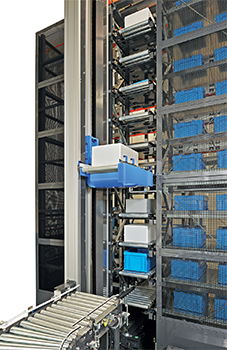 Following this, he continues to share how the company boasts a passion for introducing new operations to the manufacturing industry. "We have designed a new, high-speed parts feeding system to support the aerospace manufacturing industry that will be introduced soon. In addition, we offer universal robotic arms that can be added to further increase automation capabilities, and we will continue adding innovation based on market needs. Ultimately, helping customers build 'lights-out' manufacturing processes to combat labor shortages by fully automating their production in small footprints is really a strong area of the business for us."
Integrating automation
With this technology bolstering its capabilities, Jeff is optimistic that 2022 will prove to be the start of exciting developments set to take place at Muratec, despite the obstacles that loom over the manufacturing industry. "There has been a need for adjustment in our business to support other markets. We are certainly challenged with changing who we are as a business, how we design our products to support new markets, and adapt systems to meet those demands. There is so much opportunity for customers to realize the benefit of the products that we bring to market, and it is our job to educate our customers on the value of our integrated automation.
"We are seeing an increase in companies that previously would never have considered automation but are now happily bringing it on board because of the labor shortages. Fortunately, our system solutions are designed to integrate automation across the entire supply chain. We are focused on helping companies expand existing systems, upgrade them, engineer them and build them out. We look at every possible solution to help them automate, like transporting a pallet with an AGV from one end of a facility to the other, versus having to hire someone, allowing for that resource to be deployed elsewhere within an organization," Jeff emphasizes.
On top of these targets, Jeff has a specific goal to inventory machine units based on new market entry forecasts, and in doing so, allow Muratec to ship quickly across North America, strengthening its brand as a reliable and dependable partner for any automation need. "I believe that if we focus on this, the company will continue to increase organically. At the heart of what we do is our passion to produce parts that assist in our customers' success, and we are determined to do this in the most efficient way for us and most prosperous for our customers."
As we round up our conversation, it is clear that Muratec's value is closely intertwined with integrating automation across the supply chain. From integrating how it can make any part on its turning centers, move, and store the raw materials, to servicing the equipment for the life of the system, Murata is a complete turnkey solution provider, determined to deliver more parts on the dock at the end of the day. "Our company is focused on becoming the expert in manufacturing automation and increasing our reach within many industries. Perfecting our ability to penetrate new sectors with machines and automation to meet the growing and unexpected demands is a big target for us, and one that we will absolutely achieve," Jeff concludes.
Murata Machinery USA, Inc.
www.muratec-usa.com
Services: Machine automation