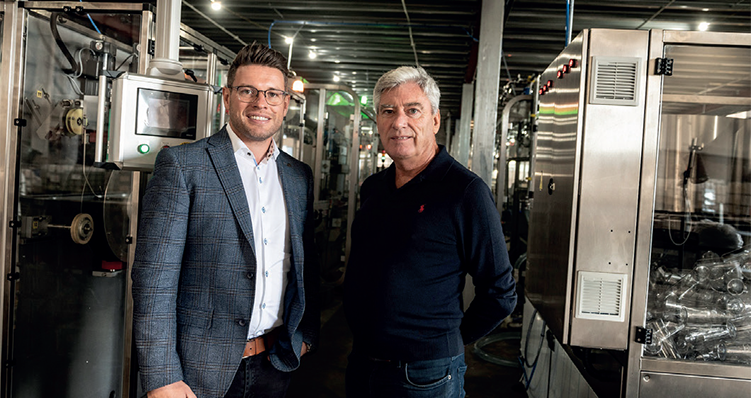 Heaven scent
My Fabulosa Ltd's is proud to be exceeding targets in the cleaning market as its name permeates across the UK as the number one privately-owned brand
Fabulosa's team is driven by the mission to lift more than dirt. With an astounding brochure that ranges from sweet and zingy smelling disinfectants, to more fresh and inspired fragrances, the company is determined to be a household name across the UK. Speaking with James Sharpe, the company's Managing Director, we uncover the secrets to how the business, which is led by his mother and father, has maintained its innovation and determination to keep the country gleaming.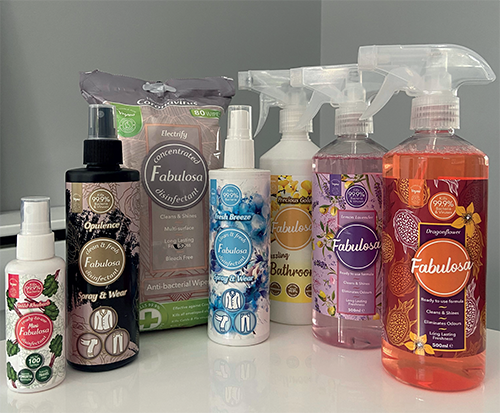 "We have been in the household cleaning market for chemicals since 2003," James begins. "Since then, we have built excellent relationships with our retailers, and have either produced products under our own label, or for them. A drastic change of pace happened in March 2019, when I began speaking with Home Bargains about shelf opportunities, and certain avenues that could be explored for us to take advantage of." Since then, the company has experienced tremendous growth, doubling its sales.
"What we did differently to our competitors was elevate the fragrance side of cleaning aids. A common practice was to look to previous data about what scents people preferred, which would usually be your lemons, lavenders, fresh linen or ocean breeze; they are the easy ones to replicate. Our approach was to look at what people actually liked in terms of perfumes and aftershaves. For example, we found that Yves Saint Laurent's Black Opium was in the top two most popular fragrances. This scent then inspired our 'Electrify' products, and has gone on to become one of our best-sellers," James says.
Fabulous new facilities
According to James, Fabulosa is the first of its kind to be driven by trends set within the market place. "Whether these are through designs in home furnishings, or design in clothing, whatever it might be, they all tie into the social aspects of how customers buy products. What we have been keen to do is tap into those markets. For example, when September comes around, we can expect excitement from the majority of the UK public over the Great British Bake-Off, so we offer baking fragrances. Now, with Christmas just around the corner, we have scent selections from mulled wine, to Christmas tree, and 'mistletoe kisses'.
"We recognise that some people like a sweet smell, others like a floral, and then, for the more adventurous, we have our wild card, which is usually inspired by a popular perfume or aftershave. On the other hand, people get bored very quickly. The UK in particular is a fast-paced economy where people latch onto things, and then just as quickly, move on. So, we started to see a pattern where a fragrance's popularity was slowly dying off after about eight weeks. This then created the window that we needed to develop the next best thing. Some consumers might have their core favourites – Electrify for example – but then they will buy something else alongside that product that they'll change more frequently. To support this, we expand our fragrance range to keep up with these demands," James expresses.
With this ambition to stay in tune with customer demand, the firm has extended its focus to bring fragrance to alternative home and lifestyle sectors. Accordingly, it has had to develop state-of-the-art facilities, which is how the Nantwich warehouse came to be. "We completed work on the warehouse at the end of August 2021. It's 59,000-square-feet in total, which consists of a 53,000-square-foot factory, and 30,000-square-feet of mezzanine levels across the site. Business expansions are hectic at the best of times, and this one definitely came with its challenges.
"We had to invest heavily just over a year ago in new machinery, of which has also suffered drastic lead-times as a result of the pandemic. Thankfully that seems to be sorting itself out. Now, we finally have machines arriving daily to take our capacity up to four or five times greater than they were last year. It's great to be in one production facility where we're producing 90,000 units, instead of 20, and doing it all at one go without depending on an enormous work force; it's almost tear-worthy if I'm honest," James shares.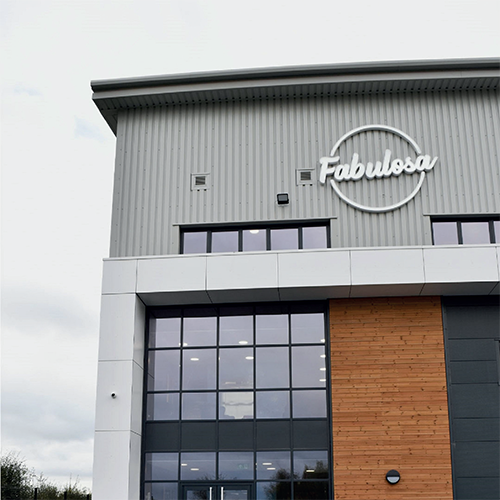 Functional and fun
Expanding on his thoughts on the pandemic, it is worth noting that Fabulosa has supplied over 100 million units, and launched more than 150 fragrances since its launch two years ago; a testament to the efforts the business made to weather the Covid-19 storm. "At first, we couldn't actually supply all of our customers. The volume catapulted to be ten times what it was pre-Covid-19, and throughout the increase, our priority was to do right by our people. We had points where the office staff were working from home, while the production team were on the floor, and I can imagine how difficult that must've been for them because they were working these long hours when their families were at home. So we made sure to make them feel as comfortable and safe as possible in whatever ways we could," James says.
While on the topic of the Fabulosa team, James is proud of his group of creative and dynamic experts. "We have a new mantra for this year. As we have seen the world go from antibacterial spray, to more functional cleaning where people purchase specific cleaners, our approach has been inspired to bring 'the fun in functional.'
"This envelops who we are as a team. We encourage people to be involved in the development process, so we have our in-house designers, everyone gets involved in smelling the fragrances and bringing together the designs. We like to include everyone to make sure that the brand moves forward with unity."
Brand expansion
As he reflects on the last few months, James takes a moment to acknowledge the magnitude of what the British manufacturing industry has had to endure. "Alongside Covid-19 settled down a bit, we had Brexit, which was a huge knock to our market, because most of our chemicals and componentry either come from China or Europe so that became another big issue. Then there was the block at the Suez
Canal, and it just seemed never ending. We were at a conference for one of our customers back in September, and they said: 'If you look at the average life span of a business, it can survive one black swan event, but in the last 12-15 months, the UK market has seen four or five such events that we have all had to overcome. If you look at everything that has been thrown at us in the last three years, most businesses wouldn't survive, yet Fabulosa survived them all, and I think that is pretty remarkable," he shares.
With this, James is optimistic about the future of his company. "There are still big movements happening in the manufacturing industry – particularly regarding automation – that we need to adapt to, but our true focus remains household penetration. If a family buys 20 household items tomorrow, we want for all 20 of those to be Fabulosa-branded."
Following this aspiration, the business is also determined to take its brand around the world, and build the same success that it has established in the UK. "We have already made that movement into France through our deal with 100 B&M stores. We do have distributors in seven different countries across the world, but we want to take ownership ourselves. From a manufacturing point of view, and as a brand, we want to acknowledge the issues in the marketplace from a retail perspective. Taking on these challenges head-first allows us to adapt just as quickly to market changes, and with the mind-set that we have maintained since 2019, I feel that we will continue to grow and succeed over the next few years," James concludes.
My Fabulosa Ltd
www.myfabulosa.co.uk
Products: Concentrated disinfectant