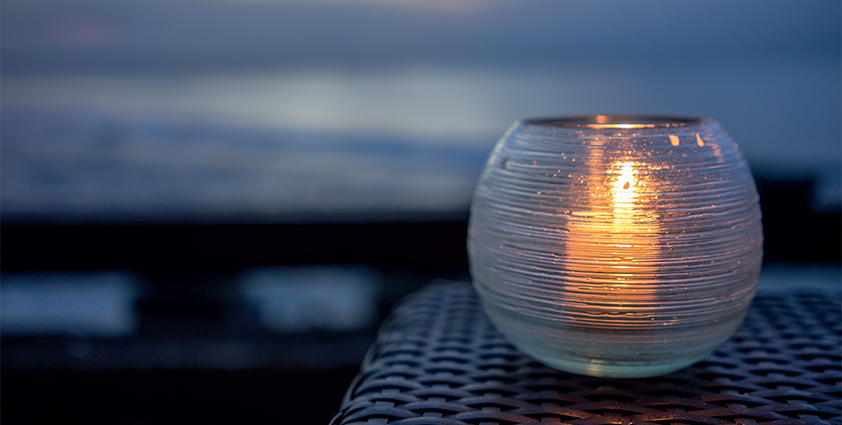 National Candle Association
The leading light
Ahead of this year's World Candle Congress, the National Candle Association continues its important role of giving a voice to the US candle industry
Founded in 1974, the National Candle Association (NCA) acts as the collective voice for the candle industry: promoting the safe use and enjoyment of candles, monitoring and responding to issues impacting the industry, and advancing the industry as a whole. Headquartered in Washington, DC, NCA has more than 100 member companies, comprising both candle manufacturers and suppliers. Not only does it provide a network for companies with a related interest, the NCA is widely recognized as the leading technical authority on candle manufacturing, science, and safety.
As part of its commitment to product quality, safety, and corporate responsibility, NCA has played a leading role in the development of industry standards for candles and candle products. "The current national industry standards for candles have been developed, balloted, and published through the ASTM International standards organization," says Bob Pignato, Executive Director at the NCA. "Although ASTM candle standards are only applicable to the United States, they are often referenced or drawn upon internationally by candle organizations and regulatory authorities around the globe.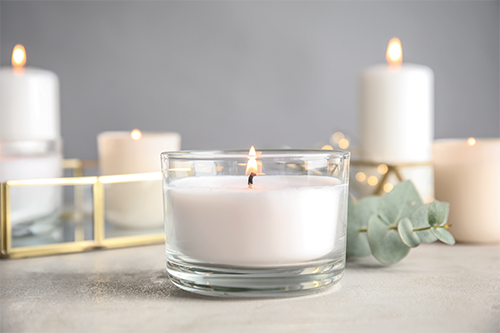 "NCA's role in the development of candle standards dates back to 1997," he continues. "In response to increased reports of candle fires, the US Consumer Product Safety Commission (CPSC) asked NCA to spearhead an ASTM subcommittee to develop consensus standards for improving candle fire safety. The result was the ASTM Subcommittee on Candle Products, which includes members of NCA, CPSC, fire officials, safety organizations and other interested parties. To date, six ASTM candle standards have been published, two of which are reference standards."
All companies involved in the candle industry are welcome to join the NCA, which arranges its members into three distinct categories. Regular Members are manufacturers or distributors of candles or candle accessories at the wholesale level in the US and Canada. Associate Members are businesses that provide products or services – such as containers, dyes, fragrances, waxes, and wicks – to wholesale manufacturers or distributors of candles or candle accessories in the US or internationally. Affiliate Members are primarily retailers of candles or candle accessories.
Held every spring, the NCA's Annual Conference and Expo brings together the US candle industry for several days of networking, educational programming, and an exposition hall with the latest in new products and technologies. It's just one example among many that underlines the benefits of NCA membership.
"We also hold virtual meetings in between the in-person annual conference, along with a number of other opportunities designed to help members succeed," Bob notes. "Our NCA Committees ensure that companies' positions are represented, and provide an opportunity to learn about and act on issues facing the industry. Likewise, our Technical Response Committee (TRC) provides members with direct access to a diverse group of industry experts to answer member questions, and we also conduct quarterly webinars to educate members on timely issues facing the industry."
Recognized for the vital role that it plays in the long-term health of the candle industry, among NCA's notable successes over the years was the imposition, and recent continuation, of the Antidumping Duty (AD) Order on petroleum wax candles from China (dumping occurs when a country or company exports a product at a price that is lower in the foreign importing market than the price in the exporter's domestic market, with the biggest advantage of dumping being the ability to flood a market with product prices that are often considered unfair). The Order, which held its fifth sunset review in 2021, helps protect US-based manufacturers from injury from subsidized off-shore competitors.
"The industry has invested a tremendous effort over the years to gain and maintain this AD Order, which continues to contribute to the existence and health of the candle industry," Bob states. "In early 2021, NCA filed an entry of appearance for the fifth sunset review with both the US Department of Commerce and the International Trade Commission (ITC).
"The Department of Commerce and the ITC are required to conduct five-year reviews of the AD Order to determine if it should be revoked," he goes on. "The former is responsible for determining whether revocation of an order would likely lead to a continuation or recurrence of dumping. The latter is responsible for determining if revocation of an order would likely result in material injury or threat of material injury to the domestic industry."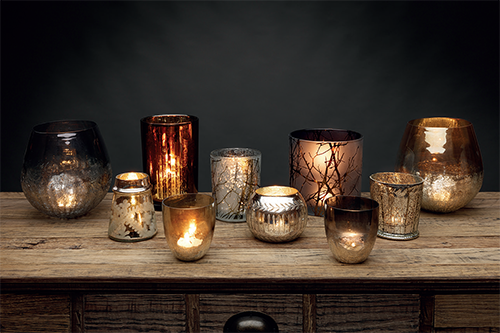 Thankfully, NCA's appeal was a success. "In July 2021, the Department of Commerce indicated that revocation of the tariffs would likely lead to the recurrence of dumping," Bob comments. "In September 2021, the ITC ruled in favor to continue the Antidumping Duty Order for another five years."
Continuing the theme of fair competition, 2022 marks the seventh World Candle Congress. Held every three years, this year's event is hosted by NCA, together with two leading associations from South America and Europe: the Latin American Candle Manufacturers Association (ALAFAVE), and the European Candle Manufacturers Association (ECMA). "It's a chance to strengthen our relationship with our global partners, as well as share the success we have built as an organization," Bob reflects. "Attendees from around the globe will be updated on the latest industry advancements, trends, and other important topics at targeted educational sessions and technical programs."
A key part of 2022's event is 'The Luminaria Project' – an initiative intended to help the World Candle Congress leave a lasting legacy for its host cities. "As part of this year's initiative, a portion of all meeting registrations will be donated to a worthy local organization in support of children," Bob reveals. "A ceremony to present donations and honor the organization chosen was held on the evening of 17th May 2022. This year's recipient is the Youth Empowerment Project of New Orleans."
Outside of the Congress, NCA remains actively engaged in a number of projects to drive and maintain high standards throughout the candle industry. "In 2021, we completed the International Fragranced Candle Study, an effort to generate reliable data and determine if there are any potential health risks associated with the use of fragranced candles," Bob points out. "We, along with the ALAFAVE and ECMA, undertook a major study to measure the exposures to candle emissions and determine if they were within safe limits.
"This study consisted of burning a series of representative candles inside of a sealed test chamber in order to collect and measure the production of potentially hazardous combustion products and other candle emissions such as fragrance," he explains. "The study demonstrated that with the exception of slight exceedances of the short-term exposure to nitrogen dioxide, typical fragranced candle emissions are below the most conservative safe limits set by regulatory authorities and safety organizations."
For Bob, none of NCA's work would be possible without the dedicated efforts of its experienced and enthusiastic staff. "As with most trade associations, the relationship between our employees, the board of directors, NCA committees, and the members is key to creating an environment where everyone succeeds," he confirms. "Whether it's our operations staff, our communications team, or our meetings department, everyone is actively involved in day-to-day operations. We value their input, and allow them to succeed, creating a team-based environment that helps individuals feel valued, appreciated, and challenged by their work."
It's an attitude that has put NCA in good stead throughout the recent Covid-19 pandemic. "We already had a number of systems in place internally that allowed our staff to transition quickly to remote working," Bob indicates. "That included all files in the cloud, Zoom in place, and call forwarding on our office phones. This allowed staff to continue broadly as normal, and to connect with each other on a daily basis.
"With in-person meetings on hold for two years, the association members continued to meet virtually," he reveals. "We conducted several virtual business meetings that covered all the same information for members as an in-person meeting. We also held several interactive virtual social networking events, which were a great way to keep the membership engaged. The only NCA Annual Conference and Expo that was canceled was in 2020, with our members reconvening in-person in October 2021 in Birmingham, Alabama. The importance of NCA staff staying connected with NCA members during this period was invaluable."
Before we conclude, Bob is keen to underline NCA's ongoing commitment to its industry. "Our mission is to serve and represent our candle manufacturing members of the US and their suppliers, and to promote safe products and a healthy environment for the industry," he emphasizes. "We will continue to be the leading authority on candles and candle manufacturing, and the only US organization working solely on behalf of the candle industry. As we continue to promote candle safety, and educate the industry, we expect to see more organizations join NCA in the coming year."
National Candle Association
https://candles.org
Services: Trade association