Neuman Aluminium Industries
Top performance
Neuman Aluminium Industries specialises in the development and production of high-quality aluminium parts across five separate divisions
It provides solutions to the automotive, construction, electronics, safety and packaging industries from 16 plants across ten locations around Europe, Asia and North America.
The Neuman Aluminium Industries name stands for outstanding competence through top technological performance. With more than a half century experience of processing aluminium;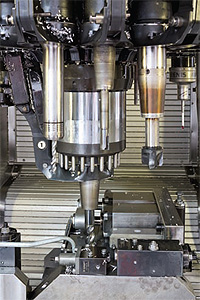 whether melting, casting, punching, direct extrusion, impact extrusion, forging, milling, bending, sawing and heat treatments, the company is able to offer customers individual solutions suited to their specific requirements.
While the origins of Neuman Aluminum Industries dates back to 1780, when Carl Österlein founded a hammer mill at Marktl and named the company within it k.u.k privilegierte landesbefugte Feuergewehr, the company's own history began in 1880 when Friedrich von Neuman acquired the mill. From there a period of innovation began, with Viktor von Neuman delivering electrification with hydro power in 1912 and the manufacture of graphic plates made of zinc in 1925.
Over the years further innovative product developments took place within the company in line with market trends and customer demand. Seeing an opportunity to push the company's success further, entrepreneur Dr. Cornelius Grupp took over the Neuman Group in 1981. From then, the company underwent major strategic developments that further cemented its solid reputation in sectors such as automotive, construction, electronics, safety and packaging. The company sought to become increasingly more efficient, local and more competitive in the market, which resulted in bold expansions across the globe.
In 1986 Neuman Aluminium Industries acquired a slug plant in the US and went on to establish Aluminium Fließpresswerk Slovakia, s.r.o. in Zarnovica/Slovakia, in1999 the company took over Neuman Aluminium Rottenburg in Rottenburg, German and opened a slug plant in Xinhui, China in 2002. In 2004 the company took over Raufoss Technology AS, which included Raufoss Norway and Raufoss Automotive Components Montreal in Boisbriand/Canada; following this acquisition, the company founded Neuman Aluminium Impact Extrusion Inc. in the US in 2005 before taking over PWG Profilrollen- Werkzeugbau GmbH in Neuhaus-Schierschnitz/ Germany in 2007.
The company also founded Raufoss Automotive Components (Suzhou) Co./ China the same year before establishing PWG Automotive Components in China in 2010; further developments in China followed with Neuman Aluminium expanding its slug plant in Xinhui in 2012 and the foundation of Neuman PWG in Slovakia and Neuman Impact Extrusion in Xinhui in 2015. Constantly seeking opportunities to grow, Neuman Aluminium has plans to open a new site in Mexico in the near future and has recently invested substantially in new forging and assembly lines in Canada and China; beginning in 2016 the work is due to be completed in 2017 to 2018.
"In principle we have to follow our customers, especially in the automotive industry," says Dr. Gerhard Anger, CEO of Neuman Aluminium Industries. "Although we generally see growth in all of our locations and businesses, we do however see extra growth for the next time period in NAFTA and China, as well as Slovakia in Europe."
Today with more 2400 employees; 1600 in Europe, 600 in China and 200 across NAFTA; split into the following five divisions, slug production, direct extrusion, impact extrusion, roof opening systems and chassis components. The automotive market presently dominates the global operating company's 450 million euro turnover. It takes 60 per cent; 21 per cent of the turnover then goes to packaging, ten per cent to construction/ engineering, five per cent to electronics and four per cent to the other industries.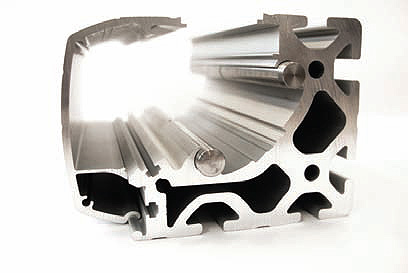 "We are focusing on automotive applications from OEM and tier one customers, suspension parts and generally parts and components for e-cars such as new structures and architectures," says Gerhard. "We are also focused on the special segment of sunroof guide rails, as there is a trend toward bigger sunroofs for SUVs and light trucks as well as safety parts and components for autonomous driving."
Other key strengths for the company include the consistent implementation of automotive standards in accordance with ISO/TS 16949; this results in high process quality delivered through proven standards, strict project control at new production or technological changes, preventative error management, a reliable supply chain through a strategic selection of suppliers and superior problem solving competence through systematic analysis.
Neuman Aluminium Industries takes environmental issues seriously. The company avoids polluting health endangering substances and procedures that require large amounts of energy in both the manufacturing and marketing stages. Furthermore 20 per cent of all electrical power used at the Marktl site comes from its own hydroelectric power plants.
Dr. Cornelius Grupp owns 100 per cent of the company. Remaining a wholly family-owned business enables Neuman Aluminium Industries to plan long term across the family generations. The company benefits from entrepreneurial independence and short decision-making processes that ensure a fast reaction to both client and market changes. Moreover, the company maintains its mission of delivering innovation and customer-focused solutions, while also keeping developmental competence, a long-term strategy, global coverage, an employee friendly working environment and sustainability at the heart of its operations.
Over the next 12 months Neuman Aluminium Industries will focus on the implementation of new capacities across the automotive, construction, electronics, safety and packaging divisions. The strategic vision over the next five years for the business is to elaborate further growth opportunities.
Neuman Aluminium Industries
Products: Manufacture high quality aluminium parts