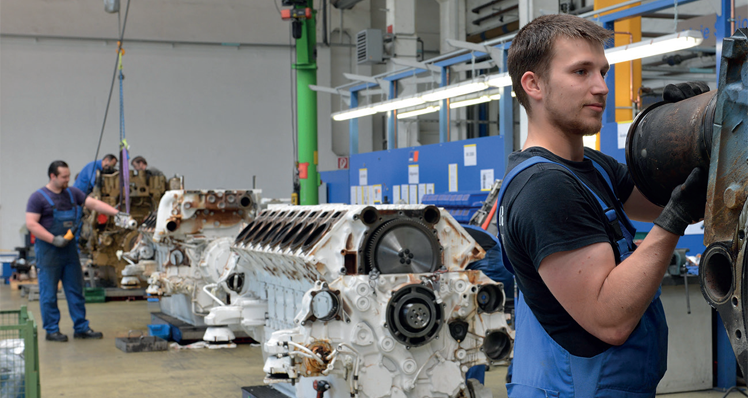 New center for South Carolina
The planned 109,000-sq-ft expansion project will provide dedicated and streamlined remanufacturing and overhaul operations to support growth based on customer demand. It will also result in the addition of about 20 new jobs.
To be built next to the mtu Aiken plant's existing engine manufacturing operations, the new center will bring currently outsourced workshop and warehouse operations in-house and expand them to provide remanufacturing of mtu Series 2000 and 4000 engines and components, the overhaul of mtu brand and customer owned engines, plus internal and external rework services to help customers and distributors fine-tune maintenance and performance metrics.
"Investing in a remanufacturing and overhaul center in the United States is the next milestone in implementing our global strategy to optimize the value of our installed base, with regional centers and supporting workshops offering the best support for our customers," said Dr. Otto Preiss, Chief Operating Officer at Rolls-Royce Power Systems.
"The new center will fulfill regional and local customer needs using the global network and processes, following the remanufacturing and overhaul Lead Plant located in Magdeburg, Germany," added Marc Goldschmidt, Global Vice President Remanufacturing and Overhaul.
The facility at Aiken will feature distinct work areas to carry out the remanufacturing and overhaul process: core management; cleaning and disassembly; measuring and inspection; rework; reassembly; test; painting and packaging.