Updates and announcements from the manufacturing arena
China growth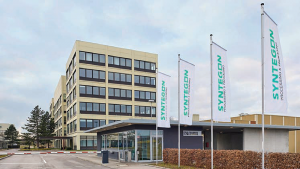 Less than a year after announcing the acquisition of two polystyrene production sites in China, INEOS Styrolution embarks on plans to further grow its production capacity in the country significantly. It has now revealed plans to build a world-scale ABS plant in Ningbo, China, adjacent to the recently acquired polystyrene plant there. Its annual capacity is planned to be at 600,000 tonnes. Construction is planned to start later this year with completion expected in 2023.
"China is the biggest ABS market in the world. This new investment will give us a tremendous opportunity to provide our customers in the region with locally produced ABS grades," Steve Harrington, President Asia-Pacific said.
"Asia has been identified by us as a significant growth market," added Kevin McQuade, CEO INEOS Styrolution. "The announcement shows our dedication to our Triple Shift growth strategy. As the global leader in styrenics, we are committed to supporting our Chinese customers' growth with our new local production capacities."
The announcements made by INEOS Styrolution form part of a wider Strategic Cooperation Framework Agreement with the Ningbo Municipal People's Government signed by INEOS. This framework agreement will help facilitate mutual benefit between INEOS and Ningbo City.
The new name
Syntegon Technology is the new name among the market leaders in the processing and packaging industry. Known as Bosch Packaging Technology until late 2019, the former Bosch division has now presented itself as an independent enterprise at the company headquarters in Waiblingen (Germany). Bosch disclosed its plans to sell the packaging machinery division to a newly incorporated entity managed by CVC Capital Partners, a leading private equity and investment advisory firm, in July 2019. The transaction was completed according to plan, with the company gaining full independence at the turn of the year.
Syntegon Technology's business focus is on intelligent and sustainable technologies for the pharmaceutical and food industries. The name Syntegon stands for synergy, technology, and focus on the future. The new corporate colour green underscores the importance of sustainability and health, and the square in the newly designed logo symbolises a package as well as packaging technology's ability to protect products.
Syntegon has created a mission statement of 'Processing and packaging technology for a better life!' and the company is determined to improve the lives of consumers and patients with intelligent and sustainable processing and packaging solutions.
Extending the service range is a priority for the company, and the newly gained independence enables Syntegon Technology to be even more flexible.
Working stronger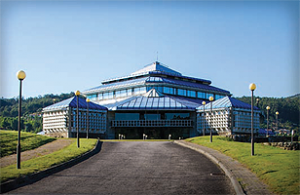 MGC, the textile manufacturing joint venture between the UK-based Carrington Textiles and the Portugal based TMG – Acabamentos Texteis SA and strategic finishing partner for Melchior Textil, have acquired Melchior Textil GmbH (Germany) from HOS-Group.
Commenting on the deal, John Vareldzis, Director of MGC and CEO of Carrington, said: "Melchior have been an obvious choice of partner for us given their reputation in the workwear textile market. We have been evaluating the possibility of cementing our relationship with Melchior for some time and this will be strategically advantageous for our future."
Manuel Gonçalves, Director of MGC and Executive Board Director at TMG, added: "We look forward to the start of this exciting new phase in our development, where we will be able to further strengthen our position in the market. This will allow us to make appropriate new investment into the plant as we build on these foundations."
Going electric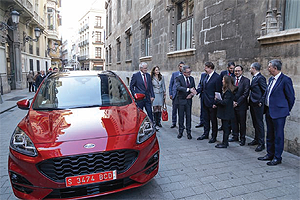 Ford is investing €42 million in its Valencia manufacturing plant, Spain, to support the company's electrification strategy with a state-of-the-art battery assembly facility in addition to new S-MAX Hybrid and Galaxy Hybrid models.
Two new assembly lines will enable the advanced lithium-ion batteries that help power all-new Kuga Plug-In Hybrid, all-new Kuga Hybrid, and new S-MAX Hybrid and Galaxy Hybrid to be produced alongside the vehicles for greater manufacturing efficiency and sustainability. Delivered through a €24 million investment, the new battery assembly facility will begin production in September 2020.
Production of the new self-charging electrified S-MAX and Galaxy variants – powered by a 2.5 litre Atkinson cycle petrol engine, electric motor, generator and lithium-ion battery – is enabled by an additional €8 million investment in new tooling and assembly line upgrades at Ford's Valencia facility. A further €10 million investment supports production of the all-new Kuga Hybrid SUV. Ford is introducing 14 electrified vehicles in Europe by the end of 2020.
Energy savers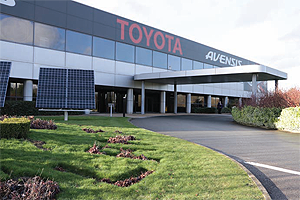 Toyota Motor Manufacturing UK (TMUK) is reducing its impact on the environment, increasing its green energy and making considerable savings with the support of World Kinect Energy Services, a global leader in energy management, sourcing and sustainability services.
Christine Cooke, Senior Purchasing Manager for Toyota Motor Manufacturing UK commented on the benefits of the relationship: "The people at World Kinect Energy are a key asset – from the account managers to the consultants and specialists, everyone involved takes time to understand what we need and devotes time to understand what is going on in the market. It's really useful to be able to utilise World Kinect Energy Services' expertise to get a steer on what we should be doing and when, to achieve the goals set out in our global strategy."
Committed to sustainable car production, TMUK aims to reduce its carbon impact on the environment to zero by 2050, with its global strategy focused on improving processes in the entire vehicle life cycle from design stage through to supply chain and production. World Kinect Energy Services has been providing trading services to TMUK on a performance only basis, negotiating contracts for electricity and gas and making considerable time and financial savings over the last six months as a result.
Using its expertise of extremely volatile markets, World Kinect Energy Services has been able to advise on the best time to buy energy, integrate legislation, ensure the purchase of green energy and manage the entire process, taking the burden away from TMUK's purchasing team and achieving a beneficial result, all within budget.
By investigating the drivers pushing commodity prices, World Kinect Energy Services gains vital insights into expected price changes, and is helping TMUK to predict its future energy spend, enabling the manufacturer to accurately manage its budget and plan its strategy for the year ahead, whilst monitoring its data through Kinect Online.
Smooth move
International manufacturer Lindab has signed up for 65,000 sq ft at Trafford Park in Manchester, UK. The Swedish company, which manufactures a variety of products for the construction industry, has taken a 15-year lease on the speculatively built new build unit, and the deal will see Lindab Ltd make the move from its current location in Central Park Trading Estate, which is also located on Trafford Park, as it consolidates the two smaller units it operates out of presently.
Smart partnership
TactoTek and fischer automotive have collaborated on a smart surface technology demonstrator to show examples of design innovation that fulfil market demands for integrating styling, electronic functions and manufacturability of smart surfaces at commercial scale.
The technology demonstrator features sensor surfaces for operating command input that are illuminated with LEDs molded directly into the plastic that forms the engineered structure of the part. In addition to individual sensors, a raised round knob is used for multi-touch rotary inputs, which is enhanced with tactile features to guide users.
In the design, the human-machine interface sensors, circuitry and lighting are integrated within a seamless single piece injection molded part that also provides the mechanical structure and is only 3mm thick.
Going greener
The Volkswagen brand is making good progress towards its target of CO2-neutral production by 2050. The company has now set itself further ambitious targets for 2020 in order to expand the percentage of externally sourced energy from renewable sources at its plants. Andreas Tostmann, Volkswagen Brand Board of Management Member for Production and Logistics, said: "We want to significantly increase the amount of green energy bought in at our plants this year from 70 to 90 per cent." Besides that, Volkswagen is consistently focusing on natural gas for its own power generation and is switching its power plants in Wolfsburg from coal to gas.