Updates and announcements from the manufacturing arena
Electrifying journey
Centrica plc, the parent company of British Gas, and British motor manufacturer Lotus are working together to develop a new model for electric vehicle ownership that fully integrates future mobility and energy. By making the car an extension of the home, capable of storing electricity, minimising emissions and generating new income by providing services to the energy market, the companies aim to redefine the customer relationship with cars – one controlled by smart devices at home and on the move.
The energy company will also facilitate a sustainability program that leverages innovative, low carbon technologies, and helps mitigate the environmental impact of everything from manufacturing through to sales and the day-to-day activities of Lotus employees, helping meet Lotus' carbon reduction aspirations.
The new partnership will help establish a new global charging and energy infrastructure for new products as part of Lotus' journey to net zero carbon following huge investment into the business since 2018.
Production of the all-electric Lotus Evija hypercar will start at the company's famous Hethel, Norfolk HQ later in 2020 – marking the start of Lotus' journey to electrifying its growing range of vehicles.
Among the world's best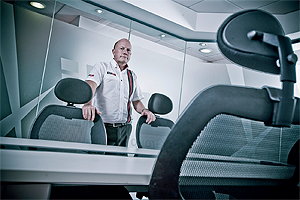 Birmingham-based engineering firm adi Group has been ranked as one of the most sustainable and socially responsible businesses in the world, thanks to a globally recognised accreditation. The multi-disciplinary adi Group, which operates nationally servicing huge brands like Coca-Cola and Jaguar Land Rover, was awarded a Platinum Accreditation in the 2020 EcoVadis rankings.
Scoring an impressive 81 out of 100, the award puts adi in the top one per cent of businesses in the world for sustainability and Corporate Social Responsibility (CSR), and tops its pre-existing Gold status achieved in 2015 and maintained every year since.
"This award is testament to the continuous improvement culture we uphold so well group-wide," said adi Group CEO Alan Lusty. "It also indicative of the relationships we build and maintain and the transparency and trust we foster between adi Group, our clients, our teams and the communities we serve. They know we're focused on doing the right things and doing them to the very best of our ability."
£10.5m European investment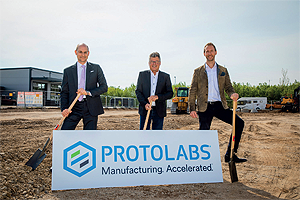 One of the UK's fastest growing digital manufacturers has begun work on a £10.5m investment that will increase its 3D printing capability by 50 per cent to meet the growing demand for this technology.
Protolabs, which specialises in custom prototypes and low-volume production parts, is building a new 5000 square metre production facility in Putzbrunn in Germany that will give customers even greater access to the firm's automated manufacturing processes and quality systems.
Despite the current Covid-19 pandemic impacting economies across Europe, construction of the new building has started, with the initial shell scheduled to be completed by the end of December this year and the fit-out and machinery due to be installed in several stages beginning in May 2021.
Up to 25 further machines and state-of-the-art equipment will be added to the existing technology, whilst a CNC machining centre – with a 5-axis milling machine – will be installed to support the finishing of 3D printed parts for high-end applications. Automated finishing, colouring and painting systems will also be part of the expansion, along with additional 3D printing technologies in the future.
This is the latest investment by Protolabs in supporting its global customer base across automotive, aerospace, medical, electronics and heavy industry and follows the £5m extension currently being finalised at its European Headquarters in Telford.
"A major goal for us is to produce 3D printed parts even faster. When a finished design enters our online ordering platform it goes through a short feasibility check by our expert design team and then on to be printed. The new facility will give us the capacity to speed this process up even more to real time," explained Bjoern Klaas, Vice President and Managing Director of Protolabs Europe.
Virus killing technology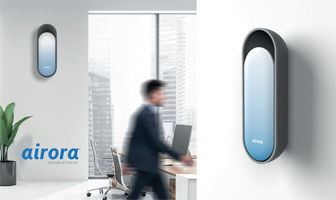 PA Consulting and Hydroxyl Technologies Ltd (HTL) have partnered to develop Airora Professional, a patented decontamination technology that actively combats airborne and surface virus and bacterial infections, including Coronaviruses, Influenza, Norovirus, e-Coli and MRSA.
The technology uses hydroxyl radicals, often called 'nature's detergent', which occur naturally in the open air but are absent indoors. These hydroxyls rapidly react with viruses and bacteria, destroying their cell walls and genetic material to neutralise them, without harming humans and animals. Airora Professional uses a patented process that is unique in air decontamination, creating a continual supply of hydroxyls, which sanitise the air and surfaces within an entire room 24/7.
HTL's Airora technology has been extensively tested by numerous accredited laboratories around the world, including the UK Health Protection Agency (HPA) at Porton Down. The HPA tested the technology on a tough-to-kill laboratory virus used by microbiologists as a testing model. The technology has been proven effective at killing up to 99.9999% of highly concentrated aerosolised virus.
PA Consulting and Hydroxyl Technologies Ltd are seeking commercial partners to rapidly manufacture the new device – they believe that with the right partners, within a few months they could launch a scaled solution applicable to many areas like hospitals, care homes, other medical care and veterinary facilities, business offices, schools & universities, restaurants & bars, public transport and private homes.
Improved agreement

Tata Steel and Associated British Ports (ABP) have entered into a new and improved ten-year agreement in respect of the supply of raw materials to the integrated steelworks via the deep-water harbour at Port Talbot and the handling of export finished products through the Port of Newport.
The new agreement will provide additional opportunities for use of the north side of the jetty, following on from the lay-up of the deep-sea drill vessel Sertao during 2019. The new agreement will also facilitate improved access to port development land on the northern side of the port. It is envisaged that, taken together, these factors can help facilitate investment and create a number of new employment opportunities in the region.
Additionally, ABP will be working jointly on new projects with Tata Steel to build upon the forward-looking commercial relationship between both parties. Tata Steel has owned the steelworks in Port Talbot since 2007, a site which supports more than 4,000 jobs locally.
Martin Brunnock, Tata Steel Director of Strip Products UK, said: "For us the ability to bring in raw materials to Port Talbot and export our products globally via the Port of Newport is a vital business requirement.
"At the same time this agreement will allow land to be turned to good use for the creation of jobs in the area which is something we at Tata Steel feel passionate about."