Locking in growth
Nico Manufacturing's approach to innovation and investment sees it well on course to becoming a global market leader
First founded in Velbert, Germany, in 1874 and moving to Letchworth, England, in 1932, Nico Manufacturing has evolved over the years into a key player amongst the world's lock and hinge developers. As one of the world's longest established hinge manufacturers, the company's heritage lies in metal work, but innovation has ensured it continues to offer high quality and market leading hinge, locking and window hardware solutions across the globe. From its present site in Clacton-on-Sea, where it has been since 1959, Nico's products are available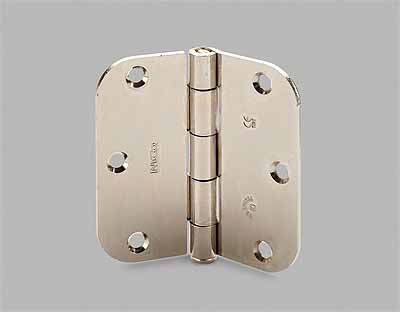 worldwide through distributors and fabricators, as well as directly from the business.
"The site in Clacton is a self-contained manufacturing facility, which, with subcontracting kept to a minimum, is capable of handling all aspects of production from initial design, diecasting, plastic mould injection, electroplating and assembly, through to packaging, warehousing and dispatch," explains Steve Dalton, the company's Works Manager. "With a purpose-built tool room and eight full time toolmakers, all press, die-cast and mould tools are also manufactured in-house.
"All of these processes are carried out by an extremely knowledgeable, long-standing and dedicated workforce, the result of which means that we can work with our customers in the design and/or modification of new and existing products. Consequently, we can manufacture the best products in exceptionally short lead-times. This capacity, coupled with an unprecedented drive towards outstanding quality – which is assured by full ISO 9001 accreditation – and customer service is the background to our continued success."
In 2015, this internal strength, combined with the continual improvement of manufacturing processes including lean and automated methods, led Nico to achieve its best profit figures ever recorded. A highly focused sales team and the ongoing introduction of new and innovative products also played an integral role in the one-stop-shop for cost effective and quality products continuing this successful growth trajectory.
A look at recent activity on the innovation front only serves to demonstrate this continual push to deliver such a service to the market. Most notable is the launch of a new quick fit, high performance window locking system called Security Espagnolette. "The Nico Security Espagnolette and striker is a system that is exceptionally strong and easy to fit," Steve explains. "It is ideal for both flush fit and a wide range of window styles. It has a double cam lock design, which locates into a steel striker to provide a smooth and secure locking, and meets the requirements of PAS024 as a critical component. Crucially, this product has been endurance tested over a 30,000-duty cycle in the Nico Test Centre. To further the success of this system a retractable version is currently in development for an expected launch in latesummer 2016."
Recent months have also seen Nico bring to market the Telescopic Shootbolt system, which is designed specifically for strength and reliability. Built to the most exacting standards to provide an effective, secure locking system and a smooth closing action, the unique and patent-applied for telescopic design results in no cropping and great time savings in fitting. "Steel shootbolts have adjustable throws, meaning they can lock into robust, profile specific keeps, with mushroom cams providing additional strength and weatherseal compression adjustment," outlines Steve. "With fewer components, stockholding of parts is reduced."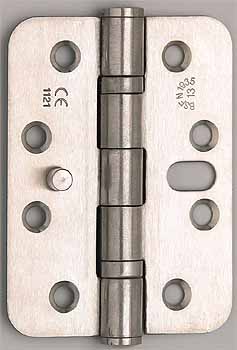 Keen to ensure the future of Nico resembles the same growth and development that has defined its history up until now, the company, which is currently one of the area's main contributors to full-time employment with over 140 personnel, is committed to investing in its people. Full training is given to all non-skilled employees whilst continual investment sees employees' potential consistently developed. Parallel to this, the firm is also no stranger to upgrading its facilities, made evident with the recent purchase of new power press, diecasting and tool making machinery.
Maintaining this level of investment is absolutely critical if Nico wants to remain competitive in what is a challenging market space. "Far-east competition, global recession and a slow building market have created big pressures over recent years. However, by simply focusing on producing innovative, quality, cost effective products, coupled with unprecedented customer service and ongoing investment, we are confident of continued success," Steve expresses. "We have long recognised a requirement to embrace new technological and modern automated methods of manufacturing in order to stay ahead of competition, yet this is extremely challenging in the current market where equipment costs far outweigh the benefits, particularly for SMEs budgets. When it comes to equipment, and indeed staffing, the Government need to recognise that today's SMEs are tomorrow's major companies and that their growth is vital for the UK's future economy. Therefore, it needs to start seriously investing in it."
Despite his concerns however, Steve still remains positive about the business as he looks ahead. Expanding Nico's export footprint with new opportunities in Europe and Central America, the launch of two new products over the next 12 months, and the continued investment into its operations and people are all defining features of this vision. "Of course, concentration on further manufacturing efficiency and automation will also be central to growing the business to develop the brand into a recognised market leader over the coming years," he concludes.
Nico Manufacturing Ltd
Products: Design and manufacture hinges, fittings and window hardware