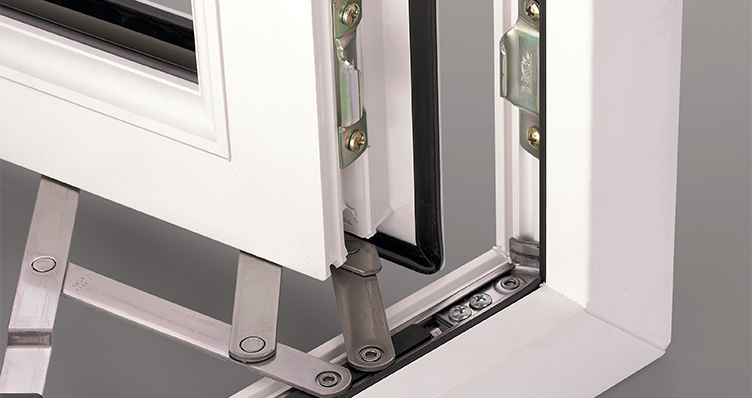 Manufacturing with mettle
Leading UK manufacturer of hinges, locks and fittings for the window and door market, Nico Manufacturing, continues its long history of success, as it steps up operations to meet a new wave of increased demand
With its reputation for producing reliable, sturdy and secure fittings for windows and doors, Nico Manufacturing (Nico) has gone from strength to strength for over a century. From its beginnings as an ironmonger in Germany, the company has grown into a global specialist in security hinges, locks and window hardware. Having adapted its operations in order to safely continue manufacturing through the Covid-19 pandemic, the company now looks to expand, with a new warehouse and extended working hours, in order to meet the needs of its ever-growing customer base.
"As one of the longest established hinge manufacturers in the world, Nico designs, manufactures and distributes outstanding quality products at affordable prices worldwide," asserts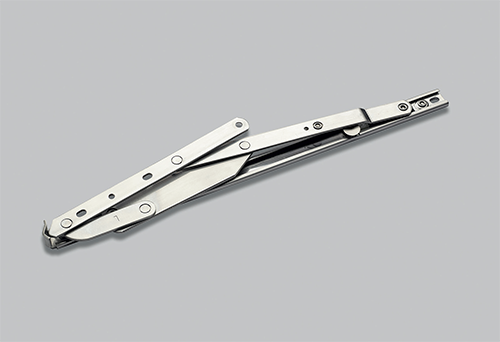 Steve Dalton, Works Director at Nico Manufacturing. "The company sells into two main markets: the furniture, DIY, and architectural ironmongery market, which is supplied with a range of hinges, brackets and castors, and the replacement window market that we supply with a wide range of friction hinges, espagnolette and shoot bolt-locking systems," he informs.
The company has over 150 years' worth of experience in the manufacturing industry; as Steve details: "Nico Manufacturing Ltd was first founded by Julius Neiderdrenk in 1874, in the small town of Velbert, Germany. The company began by making metal based products including locks and fittings. A family business for many years, Nico moved to Letchworth, England in 1932.
"Production was interrupted by the advent of World War Two. However, once the conflict ended, William Tomlinson got Nico back up-and-running; he moved the company away from purely architectural ironmongery, in order to encompass the furniture supply sector. Then, in 1959, when faced with a dwindling labor supply, Nico outgrew its Letchworth site and moved to the coastal town of Clacton-On-Sea, in Essex. Continuous growth saw the company develop more into the furniture sector.
"In 1994 JBS Industries, a privately owned group including Consort Windows Ltd, Solair Ltd and Coburn sliding doors Ltd, acquired Nico. With a lot of vision and investment, the company has grown and developed into a unique designer, manufacturer and supplier of superior hinges, locking systems and fittings."
An extensive range
The company remains in Clacton, where it has become part of the town's fabric. "Nico is important to the community of Clacton, as we train and employ a large proportion of the town's local residents. The company now produces an extensive range of quality products that are widely used in the UK, and around the world. At Nico we are passionate about all the products we manufacture, and every aspect of our business is geared to providing the best in quality, sales and support," Steve confirms.
Each and every one of Nico's locks, hinges and fixtures are performance and endurance tested, and many have won independent accreditations, from organizations such as UKAS and Secured by Design. "Our products are designed to anticipate and satisfy the demands of a constantly changing market; with regular in-house testing and stringent quality control levels, we are able to ensure this," discusses Steve.
"Because products in our window hardware range are designed and manufactured in our UK factory, we are able to offer unrivalled service and flexibility. Nico's Window Locking Systems range from standard locking, to PAS 24 capable high security solutions. Each one is precision manufactured for reliability and long life performance, with SBD and UKAS tested products available.
"We also have a wide range of products for the furniture and building industries, on which we offer consistent quality and realistic delivery times. Our trained staff provides a fast, friendly response to any enquiry, and with full design and technical backup we take great pride in our product performance and reliability. Because we are a one stop shop, where every process is carried out in-house, we offer exceptional turnaround on existing, new or revised products and a personal service for all customers," he elaborates.
Nico's already extensive portfolio has seen an exciting new addition recently, as Steve discusses: "One of our most recent product launches is the Atlas Heavy Duty Easy Clean Hinge. This product is the perfect solution for heavy duty egress windows. The range includes Egress Easy Clean and Egress Only hinges, with a unique geometry providing a maximum clear opening for egress requirements.
"This greater opening means the Atlas is also ideal for smaller windows, where compliance with minimum clear opening dimensions is critical. An easy clean dimension well in excess of standard British requirements means cleaning the outside of windows is safer and easier, and the hinge automatically resets upon closing.
"The Atlas Heavy Duty Friction Hinge range meets the increasing demand for larger and heavier windows. Top and side hung hinge variants accommodate sash weights of up to 60kg for top hung windows and 35kg for side hung windows. Increased bar thicknesses and additional fixing holes provide maximum stability and allow easy adjustment."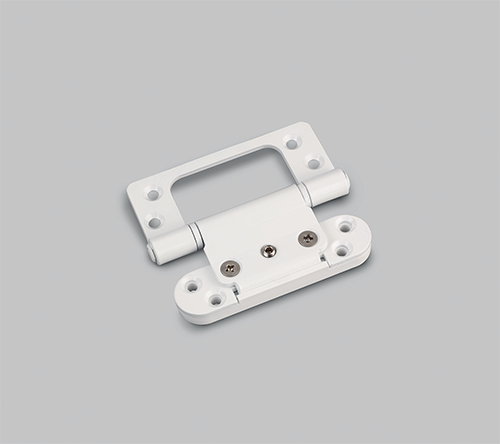 Leaders of industry
None of this would be possible without Nico's comprehensive network of production facilities, including two factories in Clacton, and building planning accepted for future expansion. "Nico is a one-stop-shop, where we carry out all operations from design to dispatch. Processes include our own toolmaking facility, where we have eight highly skilled toolmakers and a vast amount of cutting-edge equipment. This enables us to manufacture, service and repair specific tooling required for press, diecasting and plastic mold injection projects.
"We have four French pressure fed diecast machines that are used to manufacture all zinc products and component parts. We also have six Engels plastic molding machines where we have more than sufficient capacity to manufacture a huge variety of plastic components that complement our hinges and fittings. Electroplating is also carried out in-house, where we have a purpose built barrel and rack line for various finishes, including brass, zinc and nickel.
"In addition, we have full planning consent and tenders have been received to build an additional warehouse at the rear of our existing property. The current warehouse will transfer into the larger new building, whereby the then vacant space will be utilized for additional production equipment. To accommodate our ever increasing orders, we also now rent an additional factory unit, which has allowed us to further expand our current production activities," Steve comments.
As leaders of industry, the people behind Nico Manufacturing have ensured that their facilities are kept up-to-date, with the newest and most efficient technologies, in order to keep up with increases in demand. "There has recently been considerable investment into additional production equipment; including three 200T heavy power presses, an additional Frech diecasting machine, two further power presses, a new channel forming machine, eight tower riviters, and a vast amount of other smaller production equipment.
"These developments are still in their early stages, but together with an additional working shift, we have already increased our production output by some 30 percent," reveals Steve.
Illustrating just how adaptable and resilient Nico Manufacturing is, the company stepped up its operations to meet unprecedented demand, all whilst working under the tight restrictions, and uncertain conditions, of a pandemic. "Although initially, at the start of the pandemic, 90 percent of our manufacturing ceased, complete shutdown was simply not feasible in the long-term, as we still had customers requiring goods.
"We strictly observed the Covid-19 rules and regulations, by putting up screens to divide workers and equipment, and issuing everyone with hand sanitizers and masks. In a very short time most workers who couldn't work from home, which in manufacturing is the large majority of them, returned because of exceptional demand. This demand has continued at an exponentially high level for many months now, and there does not seem to be any slowdown in the near future," asserts Steve.
"Precisely why the demand has increased so dramatically is very difficult to say. There may be a number of factors, for example people nervous to move house due to Covid and consequently renovating existing homes, or there may be issues with the supply of foreign competition in areas such as shipping and haulage, which means people are looking for UK-based manufacturers. It could also be that builders are simply trying to keep up with the housing shortages. Either way, we at Nico have reacted quickly to this and continue to see excellent growth," he adds.
As Nico confidently embraces increased demand, and rapidly expanding operations, it also prepares for the long and exciting road ahead. As Steve concludes: "At Nico we try to plan for every eventuality. With an astute management team, continued investment in efficiency, automation and people, there is no doubt that we will continue to grow, and remain one of the leading suppliers in window and door hardware."
Nico Manufacturing Ltd
www.nico.co.uk
Products: Manufacturer of hinges, fittings and window hardware