Nokia and Bosch to build 5G for Industry 4.0
The tech giants have teamed up to develop a new, 5G-based precision positioning technology
In anticipation of Industry 4.0, Nokia and Bosch recently announced the twinned development of a new 5G-based software. Tests to determine its true efficacy are now underway.
The proof-of-concept network, which is already showing an accuracy within 50 centimeters in 90 percent of the test footprint, comes as Bosch's German production plant shifts gears, reflecting the industry's move towards a more connected and digitally fluent future for manufacturing.
Nokia and Bosch's positioning technology will track mobiles and portable devices connected to a 5G network to determine their location. That might sound all too familiar – and it is.
What sets Nokia and Bosch's venture apart?
The key differentiator here is that the new technology works in situations where no global navigation satellite service coverage is available (so factories, warehouses, and underground facilities, for instance), meaning it could prove crucial for manufacturing companies wanting to track their physical assets in the future.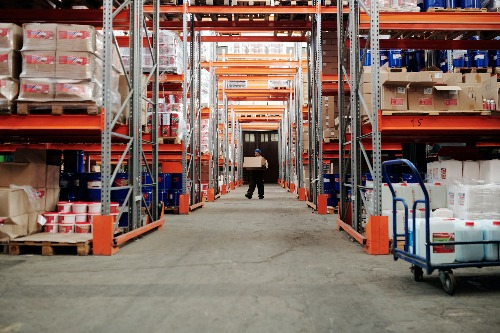 Indeed, the software has shown capabilities of closely tracking Automated Guided Vehicles (AGVs), mobile robots, and mobile control panels. Manufacturers, then, will be able to see assets moving in real-time across a set industrial footprint or plant, regardless of whether typical navigation satellites are reachable.
5G nodes on the proof-of-concept model also have multiple antennas, enabling detection from various angles of a signal (unlike traditional 5G positioning models), meaning Nokia Bell Labs' algorithms can then interpret the gathered data to determine the probable positioning of a target (i.e. a mobile robot) more accurately.
President of Bell Labs Core Research, Peter Vetter, commented: "Bosch and Nokia Bell Labs foresee a future where networks do far more than communicate. Soon, 5G will track connected devices more precisely than satellites, in places satellites can't reach.
"In the next decade, 6G will be capable of sensing all objects in their coverage areas regardless of whether they contain active radios. We are creating networks that will endow humans with a digital 6th sense."
Industry 4.0
Indeed, the story all points towards Industry 4.0 and the need for greater digital visibility across manufacturing operations.
"Knowing where things are is generally very valuable information in manufacturing," said Andreas Mueller, Chief Expert at Bosch.
"While today usually separate systems are used for connecting and locating devices, this may be done via an integrated private 5G solution in the future.
"The proof-of-concept conducted jointly with Nokia underpins the leading role of Bosch in exploring new opportunities for our customers and developing the Factory of the Future."