NORD DRIVESYSTEMS reveals the secrets behind its tremendous growth
Established in 1965, NORD DRIVESYSTEMS is a world-leading provider of complete, modular drive solutions, serving over 100 industries, such as manufacturing, power transmission, and intralogistics. Today, NORD DRIVESYSTEMS has 48 subsidiaries in 36 countries, sales partners in more than 50 countries, and is experiencing phenomenal growth.
The US subsidiary, NORD Gear Corporation (NORD) was founded in 1979 in Madison, Wisconsin, and today boasts three operating locations – its headquarters in Waunakee, Wisconsin, and assembly centers in Charlotte, North Carolina, and Corona, California. It is the largest of NORD DRIVESYSTEMS' divisions, contributing approximately one quarter of the company's global sales.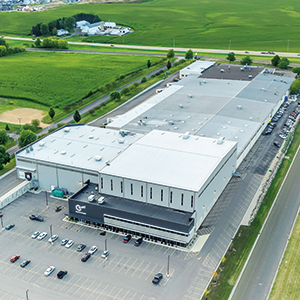 NORD USA experienced remarkable success with around 50 percent growth over the last two years. This contributed to NORD DRIVESYSTEMS exceeding one billion dollars in annual sales in 2022 for the first time in its history. Torsten Schultz, President of NORD USA, joins us to discuss the company's most successful year to date, what sets it apart from the competition, and new product launches for 2023.
"We provide a wide range of highly efficient and configurable drive solutions," begins Torsten. "Our product portfolio includes gear units that deliver torque from 88 lb-in to more than two and a half million lb-in. We also offer electric motors in the power range of 0.16-to-1340 horsepower and variable frequency drives with power of up to 200 horsepower. These electronic control solutions are available for both conventional control cabinet installations and for decentralized, fully integrated drive units."
NORD produces a vast variety of standard drive systems. In fact, its product lines "provide customers with access to over 20 million standard product configuration options, as well as resources to develop customized solutions as required," Torsten adds. He further outlines that NORD also delivers application-specific solutions, which often have highly specialized requirements, such as energy saving drives or explosion-protected systems. "This combination of modular products enables us to provide a wide range of reliable, energy efficient drive solutions, with a reduced Total Cost of Ownership (TCO)," he explains. "It also allows customers to minimize the number of variants on larger projects, thereby reducing spares holding, and increasing plant uptime."
Customers first
NORD's worldwide subsidiaries provide customers with extensive technical support, excellent customer service, and fast deliveries, with local stock holding and assembly infrastructure. "Customers are given direct access to our engineering and product teams at all stages of the process, including after the sale is complete," Torsten highlights. "Our in-house mechanical and electrical application engineers and project engineers work closely with customers to understand their requirements, deliver optimized solutions, and provide industry-leading technical expertise. We have repair services at all three of our US sites, and we also partner with five strategically located service partners across the US to deliver rapid field service or repairs regardless of a customer's location."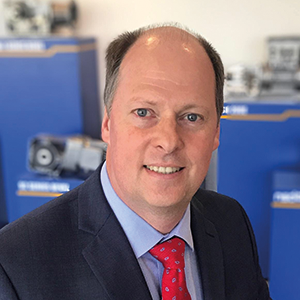 He continues: "We also have extensive online tools for customers, including the myNORD portal, which allows them to configure products, create quotes, obtain drawings, track orders, order spare parts, and download service manuals and other documentation. The portal runs 24 hours a day, seven days a week, 365 days a year. This level of support and customer service is at the core of who we are and has helped us to establish a positive reputation, as well as long-lasting, positive relationships with our customers and partners."
As its customer support services would suggest, NORD positions itself as a strategic partner to its customers and maintains successful relationships, even during challenging times. "Over the last two years supply chain constraints, COVID-19 interruptions, and a general labor shortage, challenged our production capabilities, but we worked closely with our customers to prioritize and pre-plan orders, and identify alternative solutions with better lead times," recalls Torsten. "Our transparency throughout this
difficult, unprecedented time resulted in even more trust from customers, and they rewarded us with a phenomenal almost 50 percent growth over the last two years during the recovery from the pandemic."
NORD is a family business and has maintained a long-term strategy for growing sales. "We commenced our last 86,000-square-foot plant expansion in Waunakee, Wisconsin, just before the pandemic started," Torsten reflects. "But with numerous safety measures in place to ensure a safe and healthy working environment, the project went ahead as planned. This strategy was successful, as it meant we were ready to meet the pent-up demand of our customers and continue our sales growth when the economy opened up again. Without this additional infrastructure, we would never have been in a position to grow at the rate we have and reduce our lead times to an average of two-to-three weeks."
Continuously growing
The company's tremendous growth fueled the addition of its fourth US factory, an 85,000-square-foot facility in McKinney, Texas, in December 2022. The goal is to start assembling unpainted smaller sized gear units by July 2023, and painted gear units by the end of 2023. Upon completion, the Texas site will provide the company with an additional assembly capacity of 180 gear units per shift and will also house local customer service and technical support teams.
NORD's culture of innovation enables it to launch new products year-on-year, based on feedback from customers and partners. In 2023, NORD plans to expand its IE5+ motor line to include non-ventilated versions and various case sizes. It will also roll out improvements to its asynchronous motor line.
In addition, NORD is preparing to launch the DuoDrive, its new integrated single-stage helical gear unit and IE5+ permanent magnet synchronous motor. "The DuoDrive is one of the most efficient geared motors in its power class," explains Torsten. "Thanks to its optimized system efficiency, high power density, and very low noise emissions, it offers an ideal solution for applications in the intralogistics, food and beverage, and pharmaceutical industries."
NORD is striving to reach its pre-pandemic production performance within the next few months, which will see an average lead time of two-to-three weeks, 26 percent of orders shipped on the same or next day, 46 percent shipped within five days, and quote requests completed within one day. NORD is strongly positioned to achieve this goal, as well as an increased sales and production output.
"We will continue our customer-focused approach and let customers' needs drive everything we do, including an increased product line to provide even more choices to meet their drive system and application requirements," Torsten concludes. "Personally, I will continue to build a strong management team and organizational structure, as I believe that exceptional management across all departments is a major component in sustaining our growth moving forward."