Nortek Global HVAC Belgium NV
Innovation station
Following four decades in operation within Belgium, Reznor made a strategic move to increase global market recognition and enhance collaboration opportunities by aligning with Nortek in May 2015
Now known as Nortek Global HVAC Europe NV, under its original name of Reznor Europe, the company has more than 125 years of history in the production of warm air unit heater and air handling units. Further innovative developments took place over the years thanks to the company's exceptional R&D program, which resulted in launching the innovative X series design being launched in 1960.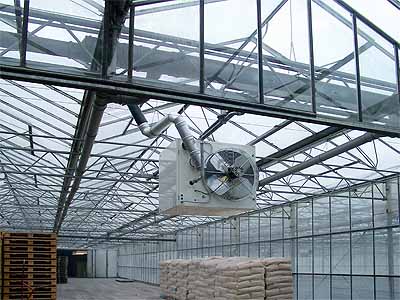 In 1964 ITT Reznor was founded and an assembly line was set up in Belgium for production of vital components that were at first imported into the US. However, the variety of industry standards across various European countries resulted in the establishment of a production company in Menen Belgium in 1966. Over the next four decades the company obtained certification and a distinction for quality and organised structure and increased its product portfolio with innovative equipment such as the V3 line and the first multi-functional PREEVA air handling units that can combine ventilation, heating and optional cooling, comfree cooling, heat recovery, air-mixing and filtering.
After the launch of PREEVA in 2005, the company was on a roll with the launch of the UESA, a high efficiency unit heater that was based on the V3 gas fired unit heater and can reach 103 per cent thermal efficiency at full load, in 2008. One year later Reznor Europe expanded its range with the higher efficiency PREEVA SHH and RHH a range of compact condensing air handling units for both indoor and outdoor installation.
Discussing the benefits of using the company's wide range of products, Chris Grammens, Business Unit Manager at Nortek Global HVAC Belgium NV said: "Gas fired warm air heating is, in a lot of commercial and industrial applications, by far the most efficient solution to heat up your building.
"Advantages include the heating speed (short response time to heat demand), as warm air heaters do not use intermediate fluids such as water; the start up time is very short as all thermal inertia typical of traditional water systems are eliminated and there are no stand-still losses as there is no reservoir needed.
"Due to the absence of water, warm air heaters cannot freeze and avoid any trouble connected to the presence of limestone. Moreover, the modular plant can be easily modified and reinforced according to the customer's future needs. On top of this, the simplicity of the plant guarantees an extremely easy and quick installation.
"Additionally, only one single connection to the gas pipeline and one to the electrical network, as well as a normal check up at the beginning of the season, ensure simplicity, reliability and low running costs. Warm air heaters also have a wide application range and, because each single warm air heater is an independent and autonomous heating unit, each can work on its own; this allows independent regulation of the temperature of any zone for the time required. All of these benefits lead to extremely low running costs, which is much appreciated by the end users."
The Reznor strong commitment to continuous product development and R&D naturally attracted the attention of the American group Nortek, which acquired the global Reznor HVAC division, including Reznor Europe, from ABB/Thomas & Betts in 2014.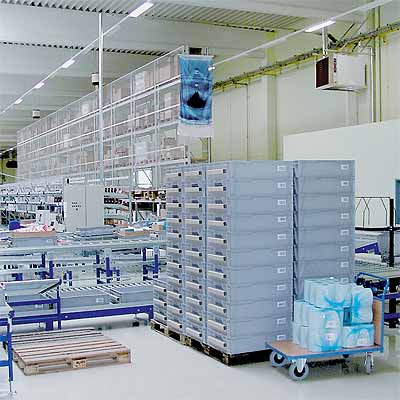 As Chris states: "Reznor Europe NV is not a legal entity any more and is now Nortek Global HVAC Belgium NV. But the brand Reznor is still used for gasfired warm air heaters. Nortek Global HVAC Belgium, together with Nortek Global HVAC UK and Nortek Global HVAC France forms Nortek Global HVAC Europe, which is a part of the NORTEK group. The NORTEK group, quoted on the NSQ Stock exchange, has five divisions in total of which Nortek Global HVAC is one of them. The most important side of this move is that NORTEK is very familiar with Reznor's activities seeing the fact that about 70 per cent of the NORTEK business has to do with heating, ventilation and air conditioning, which means that the Reznor activities fit very well in the NORTEK business and that NORTEK has a lot of understanding of the opportunities and threats linked to our business."
One year on, Nortek Global HVAC Belgium NV further proved its dedication to innovation with another major milestone: the rooftop unit P125. Developed for the heating, cooling and ventilation/energy recovery markets, a unique feature of the rooftop unit P125 is the optional gas fired heating coil. Moreover, the P125 is the first heat pump to be developed entirely within Nortek Global HVAC, thus showing its versatility when it comes to adapting to the demands of an ever-evolving HVAC market.
A current development within the European market is the Ecodesign for ErP (energy related products) directive affecting all energy consuming products and products related to it. The ErP directive is designed to help the EU achieve its target of reducing energy use by 20 per cent while also increasing the share of renewable energies by 20 per cent by 2020. This directive will affect the Reznor product range, as it ensures they have to meet the minimum efficiency and maximum emission requirements starting from 2018 on. This regulation will significantly change the landscape of heating products.
Elaborating on market conditions, Chris explains: "The European markets in general were rather flat last year, but we now see a picking up of the markets again. However, as Reznor/NORTEK is the European market leader on the gasfired warm air heating devices for commercial and industrial applications, it will be difficult to create more growth in this market segment. Other products will be brought on the market, in order to grow further. We are looking at developing and selling products, which can be complementary to the actual gas fired heating systems."
Moving forward, this is a major focus for the organisation, which will use its proven strengths in innovation and product development to ensure it is ready to respond to new market challenges with high quality, forward thinking solutions. "We want to keep on offering high quality, highly efficient products with low environmental impact over their complete lifecycle. We will get the maximum performance out of gasfired appliances and parallel to this, alternative technologies will be considered," concludes Chris
Nortek Global HVAC Belgium NV
Products: Warm air unit heater and air handling units