Northern Ireland's advanced manufacturing sector is playing a key role in the changing global supply chain
The region's advanced manufacturing companies are embracing a new era of innovation and growth as demand for reliable supply chains becomes top of the agenda
There is nothing like a global pandemic to focus the mind and see where new opportunities may lie. In Northern Ireland, companies historically focussed on one sector are increasingly looking to see how their knowledge and expertise in providing resilient supply chains can benefit other industries and expanding sectors at a greater rate than ever before.
Despite COVID-19 bringing the aerospace sector to a grinding halt, Northern Ireland did not lose a single aerospace and defence company during the pandemic. A hard pivot and a new era of innovation kept highly skilled teams at work, indicative of the resilience, flexibility and adaptability of the region.
Take The Exact Group for example, they are a market leader in composite finishing and best known for their work in the production of high precision components for aircraft interiors. The company operates to AS9100 quality standard and hold approvals from some of the biggest names in the industry, including Collins Aerospace, Thales UK and Thompson Aero Seating. It builds components for satellites from experimental projects through to full production contracts.
That all changed in 2020.
"When the pandemic hit, we did not want to lay off really good people with skills that are hard to find and I have never seen a get it done work ethic as I have with the people in Northern Ireland. We thought what can we do to help them using the equipment we had. We wanted to keep our people busy so we designed and manufactured a foot activated hand sanitisation station which we donated to hospitals, charity partners and heavy footfall areas," said General Manager, Ronan Callan.
"Thanks to that endeavour we sought out certification to deliver medical equipment and a whole new market has been opened up to us."
One global company in the medical market has just selected them as its preferred supplier and, today, the company also undertakes projects ranging from the design and fabrication of specialist equipment for the marine sector to the manufacture of precision components for the Power Generation industry.
Like so many of the region's advanced engineering firms, Crossen Engineering too has experienced impressive growth – almost 30 per cent in the past couple of years thanks to pivoting to new markets from its automotive roots. Today its roll call of industries includes medical, EV batteries, renewable energy, mobility and construction.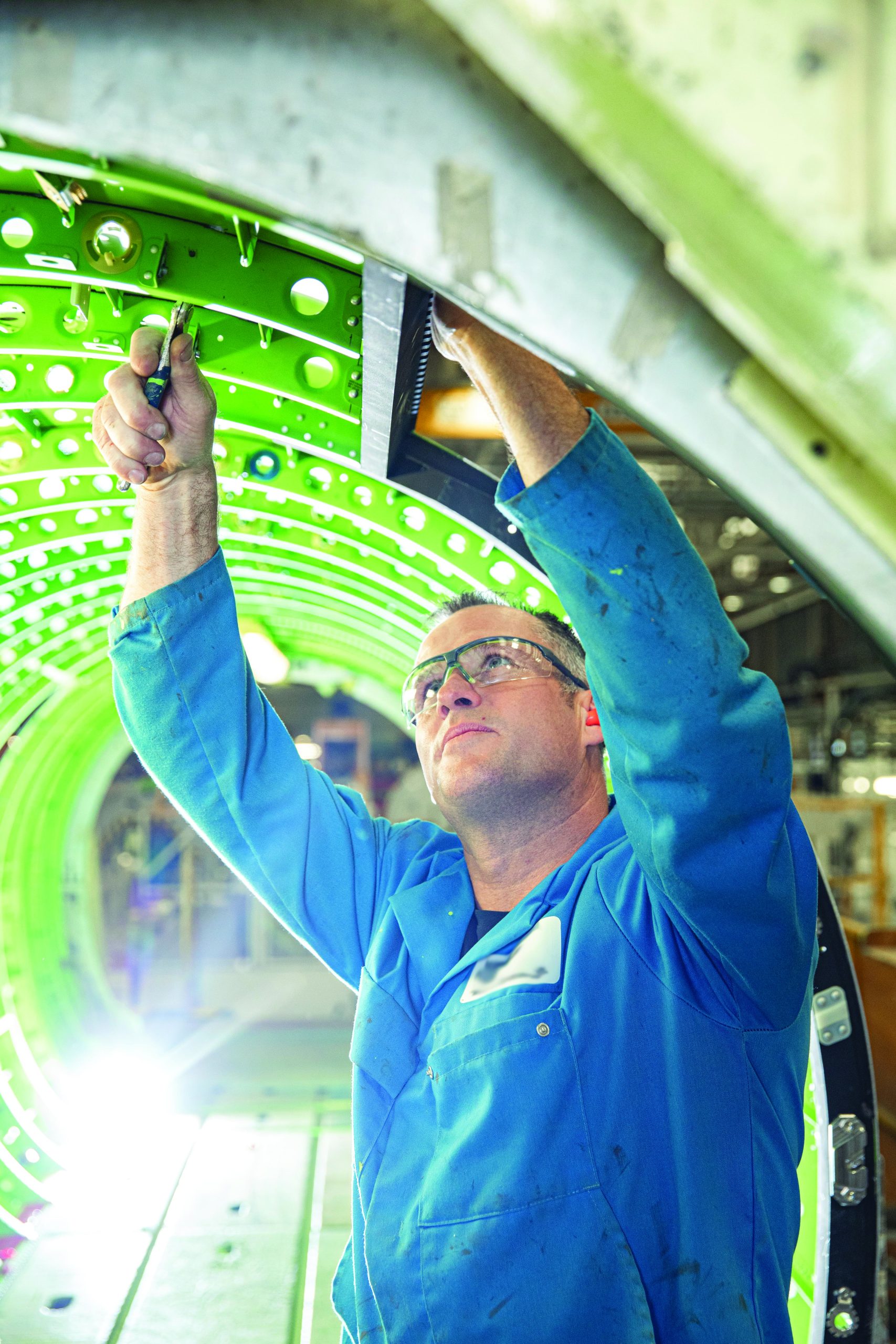 "We've engineered metal components for ostomy, respiratory and surgical equipment for a global OEM, which develops world-leading precision technologies for surgical and medical uses. They approached us for assistance in the development of an innovative new electrode component for an atraumatic serrations sealing instrument. The new component gives more consistent compression so that the device can seal surgical cuts before bleeding starts, while also removing unwanted tissue more quickly," said Peter Crossen, Business Development Manager.
Crossen Engineering also created a metal component for one blue chip's Heater Humidifier respiratory device and a two-part plastic seal that would avoid leaks and enhance ease of use for ostomy products.
Hutchinson Engineering, which supplies components and complex sub-assemblies to global brands in the crushing and screening, agricultural and transport sectors such as Wrightbus, Terex, Sandvik, Caterpillar and Metso Outotec is also indicative of the resilience and diversity increasingly sought after from the region's advanced manufacturing companies.
Like so many of the region's advanced manufacturing firms it has added medical equipment to its credentials having designed and marketed the HanSan 1000 foot-operated hand sanitiser dispenser in the fight against Covid-19, a process that took only 10 days from start to finish. "While we don't supply this anymore, the health crisis has shown us how innovative, responsive and effective our team can be," explained Mark Hutchinson, Managing Director.
The company turnover has almost doubled in the past two years. "We have made a £4 million investment in a laser cutting cell with automation which will allow us to increase our fabrication capacity this year by 50 per cent. Clients are benefitting through better quality, lead times and service and we are involved in several R&D projects in automation, robotics and electric and hydrogen vehicles," added Mark.
Supply Chains being remodelled to avoid disruption
According to a recent Economist Intelligence Unit report, supply chain disruption has not ended and many firms now recognise that a new model is needed to mitigate the inevitability of disruption – including typical costs of 6-10 per cent and the unquantifiable cost of reputation damage.
Most important is the fact that Northern Ireland's precision engineering credentials are renowned throughout the world.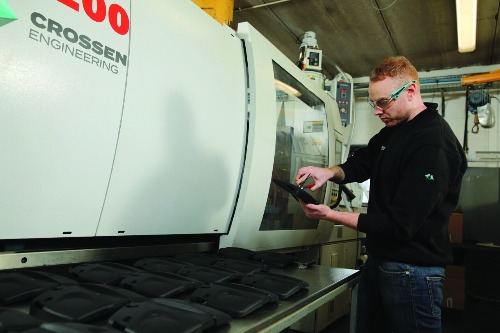 For example, with less than three per cent of the population of the UK, it is home to over 50 per cent of the UK's SC21 Aerospace & Defence Supply Chain Excellence Gold Awards. Not only did companies such as Moyola Precision Engineering, Denroy and IPC Mouldings Ltd retain coveted SC21 Gold Standard status throughout the pandemic, Northern Ireland actually saw an increase in the number of companies attaining this standard during the pandemic ­– proof of quality and dependability. RTA Ireland and Technical Metals have now joined the roll call of the industry Gold standard elite.
The level of proximity and cohesion in the region means that 100+ firms are within a one-hour drive of each other – a high density of suppliers across all elements of the aerospace supply chain, from design and manufacture (world leading capabilities in machining, composites, polymers), to coatings, assembly, certification and testing.
"Industry Primes seek a trusted supply chain, and they have found that in Northern Ireland. ADS Northern Ireland started with a membership of seven companies in 2010 and has grown to more than 100 today," said Dr Leslie Orr, Director of ADS Northern Ireland, the industry body representing the Aerospace, Defence, Security and Space industries in the region.
New Funding for 'Factories of the Future'
The sector is supported by world leading research hubs like the Northern Ireland Advanced Composites & Engineering Centre (NIACE), the Electronics, Communications and Information Technology Centre (ECIT), and the Northern Ireland Technology Centre (NITC) all in close proximity.
Over the next few years, Northern Ireland will benefit from a package of investment from four City & Growth Deals, with combined funding of £1.3bn, which will be complemented by private sector and other sources of funding.
These significant deals will help create global centres of innovation excellence in key growth sectors, with aerospace playing a major part. They will provide opportunities for businesses, located both in and outside Northern Ireland, to collaborate and tap into the world-leading expertise of Northern Ireland's universities to create breakthrough technologies, products and services. Additionally, they will develop the infrastructure and test environments that will allow the next generation of products to be tested and trialled.
A £98m Advanced Manufacturing Innovation Centre (AMIC) project, led by Queen's University Belfast, in partnership with Ulster University and Antrim and Newtownabbey Borough Council, will provide fresh capabilities for the NI Advanced Composites and Engineering Centre (NIACE) and create a 10,500m2 'Factory of the Future' at Global Point in Newtownabbey, giving advanced manufacturing and engineering businesses access to the very latest technology, specialist equipment and expertise.
The 'Factory of the Future' will be AMIC's flagship facility and will become Northern Ireland's national centre for advanced manufacturing, significantly accelerating levels of innovation and collaboration between industry and researchers.
Discover what a partnership with Northern Ireland can do for your business.
Visit: InvestNI.