Soft touch
Acquisitions and constant improvement of manufacturing practices have helped Northwood grow into one of the best-known producers of professional paper hygiene products
Two years ago, a mini-revolution of a kind broke out in the manufacturing department at Northwood, spearheaded by the company's Manufacturing Director, Peter Foy. He was determined to conduct an in-depth, all-round analysis of the business' converting manufacturing activity, in order to optimise it and make it more competitive to the leading names in the industry. The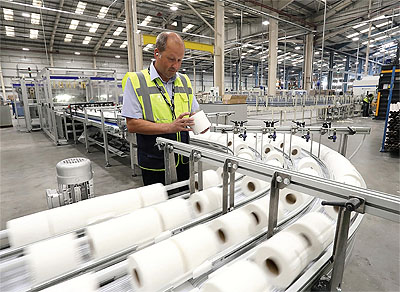 research reflected Northwood's characteristic commitment to continuous improvement and its readiness to embrace changes, which has defined the company since its formation as a humble paper sales start-up by Paul Fecher in 1974. Today, Northwood is a large family-owned group of companies that provides manufacturing, supply, and transportation of away-from-home (AfH) professional paper hygiene products.
"The assessment initially covered the leadership, organisational structure and capability, and then a study of the then-state of the people, culture, processes, systems, and assets. This was subsequently benchmarked against the best practices within the industry. The result of the gap analysis was the creation of a phased manufacturing strategy to realise the company's mission and vision," Peter explains.
He sheds light on the innovations in the factory: "We have installed new, automated, state-of-the-art converting lines, which have proven extremely efficient. Furthermore, safety and quality policies and documents have been rewritten, as there has been a shift in focus to introduce leading, rather than lagging measures. New manufacturing systems, including condition monitoring and SCADA are also currently being assessed for suitability. In the digital age we live in, it is important to assess how these systems are connected together, and our manufacturing and IT teams are now working together on this specific project.
"Investment in people, both in terms of external recruitment and internal training and development of current employees, has helped accelerate performance, too," Peter continues. "Overall, the site leaders have been able to bring up a defined communication plan, which they imparted to all employees, with scheduled forums for feedback and ideas, to develop a new culture across the factory."
One of the distinct advantages of Northwood is that it is one of the very few fully vertically-integrated companies in the UK. "We are involved at each point in the supply chain, from raw material supply, tissue and towel manufacturing, to end user product converting, storage, and then transportation," he notes. "What is more, we excel through our customer service and after sales support, which forges our relationship with the clients even more.
"For the first 30 years of our operation, the Fecher family grew the business organically, to the point where it became the UK's largest independent paper agent and supplier," he takes us on a journey through the company's past. Since 2009, Northwood made a number of acquisitions that added new assets to the group and enabled it to increase its market share. "We comfirst acquired Kruger Tissue's UK, which came with a recycled tissue mill and converting plant we began to run, renaming the sites to Connect Hygiene and Disley Tissue. After that, we bought Ashley Recycling, guaranteeing a supply of high-quality recycled waste paper for our mill facilities. In 2012, we brought an additional mill and converting plant through the acquisition of Peter Grant Papers, and in 2014, we fully integrated the Connect Hygiene and Peter Grant businesses under the name of Northwood Hygiene Products, the new entity becoming the third largest in the market by size and turnover. Acquisitions of Disposables UK, Midland Paper Products, and Freedom Paper Products followed, which opened up new opportunities for us in the AfH and cash 'n' carry retail markets," Peter reviews the business' acquisition history.
Growing in size has imminently enlarged Northwood's remit of action, and its portfolio now covers a variety of wiping products, both for the higher and lower ends of the market, as well as a comprehensive range of washroom dispensers and consumables for the AfH market. "We sell into a distribution network, spanning the UK, Ireland, and Europe, which, in turn, services sectors such as healthcare, hospitality, hotels, engineering, janitorial, catering, and education," clarifies Peter.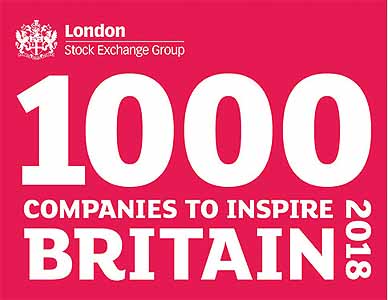 In the dispensers' market, Northwood is known for its North Shore and Leonardo brands. The former's models have been engineered specifically to reduce waste, carrying the EU Ecolabel Certificate across all recycled paper and a selection of soap products, while the Leonardo dispensers come in four ranges – Compact, Classic, Select, and Silver, only compatible with Leonardo branded paper and soap refills products. In addition, all Leonardo tissue products meet the CHSA Soft Tissue Standard, guaranteeing that the product in the box meets the specification on the label.
Two brands – Whisper and Esfina, represent Northwood in the luxury tissue segment. The Whisper range offers a selection of luxury toilet tissue, kitchen roll, and facial tissues suitable for a multitude of different markets – from high-end luxury hotels to modern commercial premises, industrial kitchens and healthcare environments. A leading tissue brand in the AfH market, recognised for its consistency, reliability, and quality, the Esfina product portfolio caters for sectors such as public washrooms, industrial workplaces, hotels, schools, restaurants, and healthcare environments.
Devoted to applying sustainable procedures in its manufacturing has led to the development of the Essentials brand – a 100 per cent recycled range of toilet tissue, hand drying, surface wiping, and specialist wiping options, catering for the hygienic needs of various workplaces.
Serving the janitorial, printing, automotive, food and catering, and industrial sectors, among others, Northwood's Optimum ProWipers is a market leading non-woven wiping brand, offering a cost-effective solution that minimises maintenance without compromising on quality or performance. Its peer in the wiping department, Perform, is a multifunctional brand, whose products range from single use tissue options to hard-wearing reusable non-woven variants in convenient, ready to use packaging, enabling the customers to choose the type of wiping product that suits their needs best.
Northwood's efforts have put the company under the radar of none other than the London Stock Exchange Group, who included the Telford manufacturer on its 2018 '1000 Companies to Inspire Britain' list – an exclusive selection of the fastest-growing businesses in the country that are expected to be the UK's guiding light in the years to come.
"There is a pipeline of investment in people and assets," Peter reveals, sharing his company's plans for the future. "We are planning to integrate a new ERP system to simplify and streamline our business processes in the near future. All in all, we are fully focused on implementing our mission and realising our strategic vision."
Northwood
Products: Professional paper hygiene products