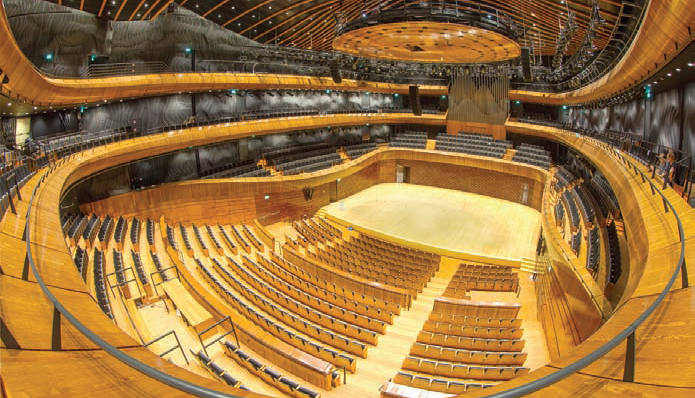 Comfortable success
Nowy Styl Group has grown from an office chair manufacturer to a European leader in comprehensive furniture solutions for office environments and public spaces.
Proud to be a reliable business partner, Nowy Styl Group uses its accumulated 23 years of experience in the market to gain the enviable position of the third largest manufacturer of office furniture in Europe. Focused on providing a flexible approach to customer demands, the group cares for products, people and the natural environment and maintains a passion for completing tasks in a manner that guarantees success. Today the group has delivered and installed its products in more than 100 countries across the world and boasts 16 modern production plants in Poland, Germany and Switzerland, and also through joint-ventures in Turkey, Ukraine and Russia; it also has branch offices in 18 countries and an in-house project management team.
Key to the group's leading reputation is its focus on innovation and commitment to quality as well as the in-depth analysis of each clients unique needs, efficiency, work organisation, ergonomics and acoustics it undertakes to deliver tailor-made solutions. This flexible approach has led to Nowy Styl Group becoming one of the most dynamic and developing furniture companies in Europe, with annual revenues reaching almost 300 million euros. "I strongly believe it is mainly our unique company culture, alongside our innovative structure and management model that has given us such a competitive edge in the market," confirms Roman Przybylski, Chief Commercial Officer at Nowy Styl Group. "We combine the entrepreneurial spirit and elasticity with corporate efficiency to leverage support functions and manage the whole value chain."
He continues: "Our customer base is strongly differentiated, from major multinational companies buying our own offices, to construction companies and smaller local organisations. To meet the varied needs of our clients, we have a portfolio of six product brands. This includes Nowy Styl, which is our historical brand that today represents a wide product range for all channels. There is also BN Office Solution, Grammer Office, Rohde&Grahl and SITAG, which represent the professional office market segment; this portfolio was increased through acquisitions. Our next product brand is Forum Seating, which includes all seating that is fixed to the ground such as stadiums, auditoriums, music and sports halls; we also have Baltic Wood, which is a three layer wooden flooring company. This is more of a financial investment that isn't in close connection to the rest of the group, but is a great company with high-end products for the most demanding of our customers."
The company's latest acquisition took place in August 2015, when Nowy Styl Group signed a contract for the acquisition of SITAG AG, a manufacturer of chairs and office furniture that has its own sales structure and production plant in Switzerland. The addition of SITAG is the group's third acquisition made within the last four years and will expand its distribution network in the developing Swiss market. This development is in line with the group's focus on expanding its furniture portfolio and growing both organically and through acquisitions.
Having accumulated a strong reputation as internationally styled designers since its inception in 1992, Nowy Styl Group has also been repeatedly recognised for its ability to deliver bespoke projects and innovative, non-standard, custom-made products. Discussing how the company takes on major projects such as the Green Point Stadium and the National Polish Radio Symphony Orchestra, Roman says: "These projects show how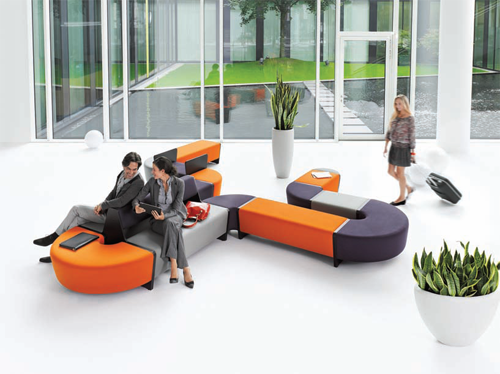 much capacity we have, not only in production, but in technical, R&D, logistics and project management. Projects such as these are very ambitious; custom tailored and need close co-operation with architects, acoustics experts and other suppliers. They also require huge co-ordinated assembly teams that are fuelled by perfect logistics; sometimes they require innovative structures, such as a project in South Africa where we established a dedicated SPV with a group of local partners."
To further ensure high quality solutions, Nowy Styl Group invested in a new office furniture factory in 2014, complete with cutting edge technology and equipment, as Roman states: "The new office furniture factory operates a fully automatic production line, where every single detail is controlled by a CNC programme. Moreover, we also use laser edge bending technology, which uses a laser beam to melt the surface for gluing. Our level of quality is credited to standardisation of production processes and automisation as well as robotisation. We use robots for welding, polishing, upholstering and foam parts production. We also have an automatic line for chrome plating and powder coating; for metal cutting, we use a modern combo fibre laser."
Not only dedicated to high quality operations, Nowy Styl Group also takes its responsibility as an environmentally friendly production company seriously and strives to positively change its environment every day. To do this, it purifies 99 per cent of emitted gaseous substances through the utilisation of a system that cleans such substances by removing the chemical content and releasing the clean air outside the factory. The company also purifies 99 per cent of liquid waste it produces by filtering the waste in its own treatment plant before releasing it into the groundwater. Other examples of the company's efforts include choosing reliable suppliers and investing in energy-saving manufacturing technologies that have cut energy consumption by up to 70 per cent. These efforts were recognised in 2015 when Nowy Styl Group won the National Champion title in the Environmental & Corporate Sustainability category at the European Business Awards 2015.
Moving forward, Nowy Styl Group will spend the next 12 months integrating its recent acquisition into the group and focus on developing a stronger presence in the Swiss market while also boosting its international network. Meanwhile, over the longer term, the group will remain focused on its mission to deliver end-to-end furniture solutions that ensure work comfort and ergonomics. It will also look to strengthen its position in the top three largest manufacturers of office furniture in Europe by caring for products, people and the natural environment. "We want to strengthen our position and become a clear leader in Europe; we also want to be the company that makes a difference in a rather conservative industry; a goal that will be achieved by concentrating on our core competences and markets and by using the learning and knowledge of a truly international company to reinforce the entrepreneurial spirit that we are so proud of," concludes Roman
Nowy Styl Group
Products: Office furniture manufacturer
Sites: Headquarters, Krosno, Poland