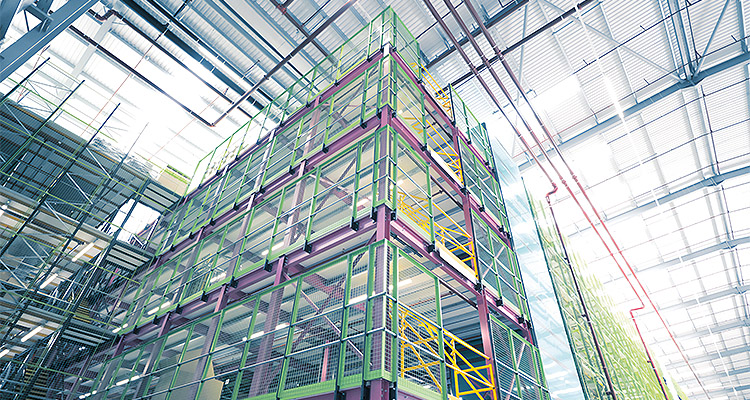 Number one supplier of storage and locker equipment in the UK, Whittan, shares its secrets to success
Although Jon Templeman's first interest was historical revolutions like the Civil Rights Movement, his life's path has meandered a little far from his history undergrad. He now serves as the CEO of Whittan, the specialist manufacturer of locker and storage equipment. "Following my graduation, I spent most of the following decade working on transactions for all sorts of mergers and acquisitions, which, in hindsight, prepared me well for the role of CEO."
Jon has served as CEO on four occasions, and has become somewhat of an expert in the role. However, none of these experiences could have prepared him for the difficulties imposed by the pandemic, as well as the Ukrainian war's impact. "I think businesses everywhere are facing a few tricky challenges, and there is hefty pressure on senior leadership teams to keep their ship afloat. However, I love being CEO. No two days are the same. I deal with a range of people, as well as suppliers and across a number of countries. I have to apply my mind to solve complex problems and come up with solutions."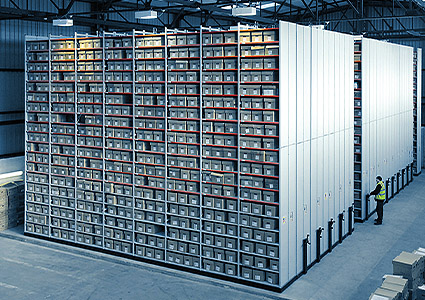 Whittan Group is a full-service provider of everything necessary for commercial and industrial storage. In terms of the products offered, the company supplies everything from lockers for schools, gyms and hospitals, through to shelving. "The range is impressive. Whether it's space in a garage or Amazon's warehouse, there's no job too big nor too small for us. We use pallet racking and mezzanines as a base, and top it with a sophisticated locking system. When it comes to our core products – the pallet racking, and automated solutions – I think our experience in the UK is what really separates us. We've helped set the technical standards for other businesses in the industry. I believe it's about meeting customer expectations, and using our expertise to fulfil tricky requirements."
The group comprises a number of subsidiaries that Jon explains are 'trusted brands.' Each company has a particular appeal to market demands. These include Link51, Apex, LinkLockers, HiStore, LinBins, Probe, Polypal UK, and Polypal Europe. "People want efficient, safe storage solutions without paying top end prices. Polypal UK, for example, is synonymous with smart solutions for retail and DIY clients like Screwfix or Travis Perkins. We service and repair their racking systems as well.
"In terms of the core pallet, racking and integrated solutions, that's a combination of two predecessor brands such as Link51 and Apex. The experience gained throughout several decades spent manufacturing and installing storage systems has enabled Link51 to develop a huge range of standard products that can be extensively configured for any storage requirement," he elaborates.
Sustainability targets
In conjunction with its leading storage offering, Whittan is also passionate about green manufacturing. The business recently received a gold rating from EcoVadis,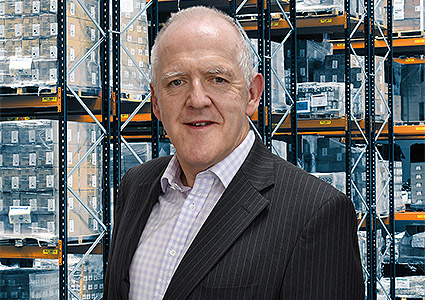 and is now gunning for platinum. "Sustainability is a massive challenge currently. Partly because it's difficult for steel manufacturers to minimize their footprint efficiently. We try as far as we can to source steel from integrated mills. We've also done a great deal to revise our energy usage and water wastage, and we're in the middle of a massive investment program where we're upgrading the elements of our operation. We've got new automated welding machines, and new rolling lines to improve efficiency which will contribute to achieving our overall sustainability targets."
Jon then shares that he also drives an electric vehicle, and encourages his managerial team to make the change too. "It's about everybody doing their bit to achieve that long-term sustainability. I have three daughters and I want them to grow up in a world that is not destroyed by climate change. I believe the measures we're implementing will reduce energy usage and ultimately result in higher automation. If you think of the peripherals of how energy is consumed, it will lead to simpler processes."
Automation journey
Looking towards the future, Jon is excited about the possibilities that lie ahead. As storage units continue to evolve, he is determined for Whittan to remain a leader in the industry. "The warehouses we built even five years ago will need to be reconfigured. On top of that, the labor shortage is forcing businesses to automate, and we have to be nimble with these changes. I'd like us to continue to invest in the digital side of our business. We've begun digital sales and marketing development in this regard and that will extend to other facets of the company.
"Furthermore, we need to start exploring the latest technology, and help our customers with their own automation transition. Finally, and probably most importantly, we will continue to develop our relationships with customers. It's important to understand them better in order to provide those solutions that they turn to us for. With these in mind, I think we will go a long way," he concludes.
In its bid to bring skilled people and innovative storage solutions together, Whittan's success seems locked down. As Jon continues on the journey to automation, his business will remain determined to offer better products, and better protection.