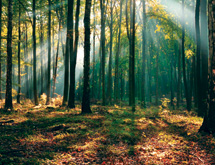 Office furniture doesn't have to be devoid of grace and beauty. At least that is how OFS Brands feels about the pieces it designs and manufactures. The company – which begun its journey in 1937 producing basketball scoreboards and venetian blinds – has seven manufacturing plants and four support plants in the United States, with millions of dollars invested in production. The company's brands include OFS, First Office, Carolina, Loewenstein and Styline Logistics, each with its own look and aesthetics.
Hank Menke, OFS Brands president and CEO, notes on the company's website that OFS's goal is not only to manufacture a utilitarian product. "What you make people feel is as important as what you make," he says.
Menke's philosophy is backed up by a strong furniture-making heritage and a commitment to provide OFS's clients with products that exceed their expectations for both quality and value. "At OFS Brands, you won't find big company committees waiting for other committees to make a decision about what furniture we'll be producing this year," the company notes. "What you will find are craftspeople who are dedicated to creating the office furniture you need."
Winning Design
This dedication to craftsmanship earned OFS Brands Interior Design Magazine Best of Year Awards for two of its products in 2012. A panel of qualified interior designers and architects selected a group of finalists during a two-week period via online voting, with the category winners later determined by a jury of leading architects and designers. OFS won awards in two seating categories: the Flexxy Swivel won top honors in the contract task seating category, and the company's Madrid design won the contract lounge-seating award. The magazine recognizes companies from around the world for their superior interior design products and projects in more than 90 categories.
OFS understands that modern companies view interior design as an expression of their corporate culture. "OFS furniture is designed for the modern business that aspires to create a culture of success and innovation," the company says. The company's headquarters, in Huntingburg, Ind., is an example of corporate cultural expression through interior design.
"We show by example how the future office can be warmed with the presence of wood," OFS notes.
"Our building combines the latest in technology and the best in master craftsmanship," the company adds. The fluid design of the space incorporates traditional architectural office elements, such as steel and glass, but it intertwines those elements with pale wood floors, modern art, warm colors and examples of the company's high-end furniture.
Environmental Design
Environmental stewardship has been part of OFS culture since the 1950s. The company's founder, Bob Menke, and his wife, Phyllis, were recognized for their efforts to preserve natural areas by encouraging multipurpose forestry. Bob Menke published a variety of papers on forestry management and wildlife preservation throughout his life.
Today, OFS Brands continues its commitment to environmentally sound manufacturing practices, employing several green manufacturing methods such as Greenguard Certification, which ensures products are built to the most stringent health standards in the world. OFS uses the Euroluxe Finish System, a chemically re-engineered urethane clear coat that preserves the depth and clarity of furniture finishes and provides a scratch-resistant surface, while completely eliminating dangerous formaldehyde emissions.
OFS has two LEED-certified showrooms that serve as an example of the company's environmentally friendly practices, one located in the heart of Chicago, and the other in Velpen, Ind.
The company's 16,000-square-foot showroom in Chicago is located in the Merchandise Mart and is LEED Gold-certified, incorporating design elements that emphasize pollution prevention, waste minimization, recycling and use of non-hazardous materials.