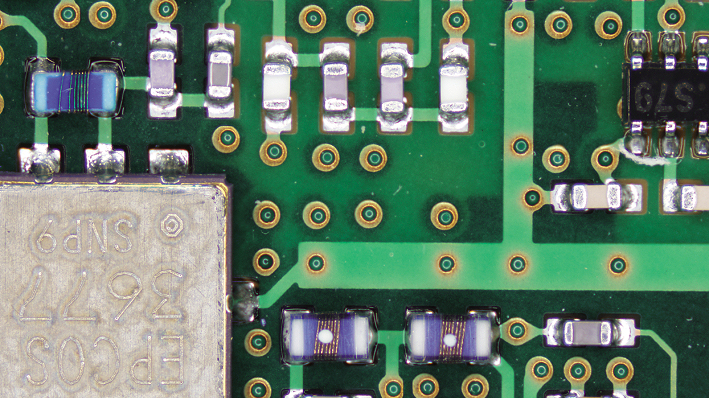 Olympus Corporation of the Americas
When people see a digital microscope, they often think about the ease of use it provides, Marc Silverstein says. "People forget that it's a really powerful instrument," he says, noting that digital microscopes provide users with advanced capabilities and features.
Silverstein is the product manager for Olympus Corporation of the Americas (OCA), a subsidiary of Olympus Corp. that specializes in test, measurement and imaging instruments, including industrial microscopes. These include the DSX510 digital microscope, which is part of Olympus' DSX line and a source of pride for the company.
Introduced five years ago, the DSX line offers a combination of proven Olympus optics and state-of-the-art digital imaging technology. Together, users experience "a lot of power" with the DSX510, Silverstein says.
These include the ability to view quality images, the use of a high-end camera, software to manipulate images, and strong accuracy, which especially benefit clients in the automotive and electronics industries. Both have a need to look "at very small components," he says. "The DSX line really fits in well."
The DSX510 digital microscope also benefits facilities that perform daily research. "It's a good piece of [equipment] for any kind of R&D lab," according to Silverstein.
Perfect Package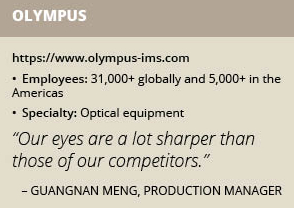 The DSX510 provides many advantages over a conventional microscope, particularly through its "advanced package" of features such as polarized light illumination and differential interference contrast (DIC) modes.
While polarized light allows users to control the wavelength that comes through the scope and reduce glare, DIC uses a prism effect so they can view changes in the sample with the help of colors. These are especially useful when looking at samples of fine polished metals, Silverstein notes.
"You can see the structure and detail using polarized light and DIC," Silverstein says, noting that both allow users to see grains of steel and rate samples.
Olympus also excels with the objective lenses featured in the DSX510 microscope. Its metallurgical fluorite lens provides accuracy when it comes to wavelengths of light. Without a good lens, "you'll get mismeasurements," he says.
The company also offers a telecentric objective lens to help prevent image distortion. For example, "When you look at train tracks, they're the same distance apart, but to your eyes, they appear to get closer and closer together as they get further away from you," he says.
"Most lenses will do that as well, just because of the curvature across the glass," Silverstein explains. "But with the telecentric objectives, you won't get that."
Getting More
The DSX510 microscope can capture images with its fully integrated HD camera. Silverstein notes that the camera is available in high- and standard-megapixel ranges, as well as the ability to take 3-D images and measure heights.
"It can scan the image's height as it moves through," he says, noting that the DSX510 also has the ability to stitch images together to create a larger composite. "With this software and this system, you can get more magnification and a high field of view."
The DSX510 microscope's software, he adds, also can make image corrections using advanced algorithms. "[The system] will look at your sample and correct for any spikes or anomalies to get you a truer surface," he explains. "These filters can help flatten the image out and make the defects easier to measure out on a curved surface."
The microscope also comes with the ability to reduce distortions in captured images. Silverstein explains that the device does this by creating an average between multiple images of samples.
"If there is a little spike or if something actually moved, it can edit those out," he explains. "The technology that helps reduce shaking when you're holding a consumer camera is the same thing that reduces vibrations in the image processing."
A Better Value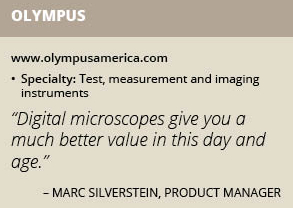 Silverstein is proud of the DSX510 digital microscope but admits that some consumers were not quick to adopt it. "It was off to a slow start because people weren't into giving up traditional microscopes," he recalls.
"But we've seen a surge of people embracing it since it is a quality product," he asserts. "The world has accepted that digital microscopes are really the technology of today. They don't need to look through eyepieces anymore." They also appreciate the savings that the DSX510 provides. "When you look at a comparably-equipped conventional microscope, you're paying a lot more money," Silverstein says. "Digital microscopes give you a much better value in this day and age."
He sees more innovation ahead for Olympus, which will look at ways to make its software even more powerful. "We're always looking to improve our products and add value," Silverstein says.