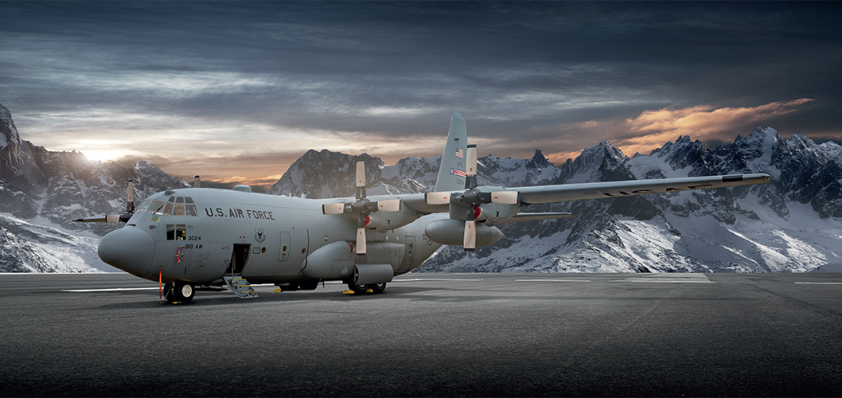 A flying success
A bright spark within a troubled sector, Ontic is thriving thanks to its engineering expertise, commitment to customer support, and partnerships with some of aviation's leading original equipment manufacturers
It was only in 1974 that Ontic was established in Southern California, just outside of LA. Little more than 45 years later, and the business boasts revenues of $430m, with an employee base of approximately 1150 people across six locations. Specializing in the repair and production of new parts for both new-build aircraft and the aftermarket, it's a company with a unique business model. As opposed to developing new products of its own, the focus of Ontic's attention is the acquisition of established intellectual property from other original equipment manufacturers (OEMs) within the aviation sector.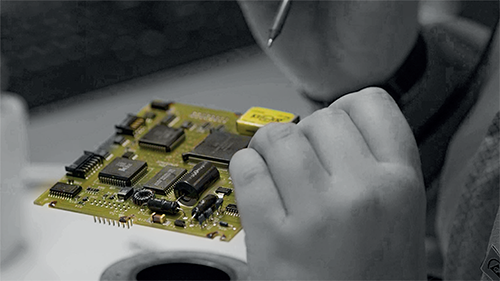 "It's a distinct approach, which we believe solves two fundamental problems in the market," says Ontic CEO Gareth Hall. "As OEMs continue to bring new products to market, they develop a very large and extensive product portfolio. As demand for those products wanes, we provide a strong exit route for those OEMs in cases where they may not want to continue to support that product themselves, but still want to offer customer support. We acquire or license the product line, and then fulfil everything for the customer – from part production and supply chain management to the full technical support and configuration management of the parts."
The second problem Ontic hopes to solve is a simple one: keeping aircraft flying. "As certain models become fewer in number and parts more difficult to source, our commitment is to continue to provide customers with solutions wherever they have a need," Gareth insists. "Often, that will be through the provision of a new part. When that's not possible, we'll find an alternate solution, either through a repair of the existing unit, or by developing a creative solution with the customer."
Over the years, Ontic has solidified relationships with a range of aviation OEMs, including GE, Honeywell, Rolls Royce and Curtis Wright. "Those are the people we're dealing with when we acquire non-core intellectual property," Gareth explains. "Alternatively, we have the manufacturers and end-users who actually purchase our products. Within the civil base, that includes Boeing and Airbus, as well as the major airlines, such as British Airways, American Airlines, United and Emirates. But more significantly, 70 percent our work is military-focused. The Defense Logistics Agency, US Air Force and US Marine Corp are all very big customers of ours, as are BAE Systems, who support the UK's Hawk and Typhoon fleets."
Unlike many aviation OEMs, Ontic's expertise covers every aspect of the aircraft. Such a broad scope requires a distinct set of competencies. "Primarily, we need to ensure excellence in transition management," Gareth believes. "As we continue to acquire intellectual property from other OEMs, we transfer those product lines, supply chains and customers from an OEM facility into one of our own. We need to be able to execute that flawlessly to support the customer and to free up the engineers, technicians and floorspace for the OEM."
Proactive approach
Equally important is Ontic's supply chain management. "We're often dealing with high-mix, high-complexity, low-volume and frequently obsolete components," Gareth tells us. "It's everything you don't want in a supply chain, so we have to be able to organize ourselves differently. That means using partnerships to work in concert with our suppliers. More often than not, we'll have our specialist engineers or supply chain professionals in the suppliers' facilities helping them to work through an interpretation of a drawing or manufacturing process.
"Thirdly, our sustaining engineering capability is essential," he continues. "While we don't have an R&D function, we do have very extensive engineering capabilities across our business, which is almost entirely engaged in ensuring that the parts we do have under production can be sustained. About 40 percent of that is electronics, and when you look at avionics designed in the 80s/90s, they're riddled with obsolescence. It's vital that we have the in-house expertise to deal with it pro-actively."
Now approaching half a century of operation, Ontic has thrived on an ability to remain relevant to its target market, and for its promise of quality service. "Among aviation OEMs, there's a continued quest to harness technology to develop new products and drive things forward," Gareth says. "More often than not, when we acquire a product line from an OEM, the customer base that transfers with it will still continue to buy products from the OEM. Emirates, for instance, rely on us for the fuel-gauging systems in their Boeing 777s, but will continues to source their engines from GE. What GE must have, therefore, is a reliable partner who will continue to produce quality parts and support that customer. Ontic can absolutely be relied upon to do exactly that."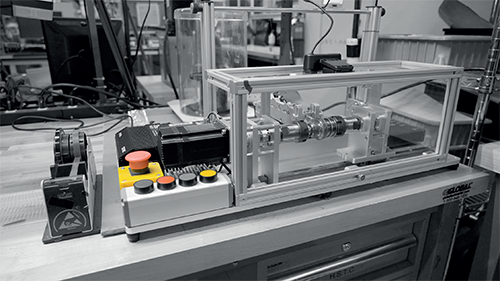 New ideas
The last decade has been a particularly notable one for Ontic. As recently as 2009, the company employed just 75 people at its lone LA site – a far cry from the Ontic of today, which boasts five offices across three continents, and a workforce that has grown more than 15 times in size. Today, the company is working to leverage that footprint in the market.
"We've got a very strong team both in the UK and the US, with high levels of competency," Gareth notes. "Although we have only a relatively small number of technicians in each facility, their ability to switch from product to product based on their competence is really important to us. Combine that with our engineering capability for sustainment and obsolesce management, it allows us to work on a vast range of products effectively and maintain that for the long term."
The expansion is showing little sign of a slowdown. "In late 2018, we acquired a business in North Carolina with really interesting intellectual property," Gareth states. "But more critically, it had a very strong team and plenty of room to expand. Over the course of the last two years, we've placed four additional product line transitions into that facility, and we announced in November 2021 that we would be making a $6 million capital investment to increase the available floorspace and improve the manufacturing area. That's now underway, with the expectation that our employee base in North Carolina will increase from about 110 today to in-excess of 200 within the next 18 months."
To realize this vision, Ontic relies on attracting the best and the brightest talent from across the sector. "We don't necessarily have the brand recognition that other aviation OEMs have," Gareth concedes. "Therefore, we need to offer something different. It's always our intent to maintain a diverse and inclusive working environment, and it's evident when you visit our facilities. Whether you're placing purchase orders or fixing a fuel probe, you have other things you can bring to the business. We're always seeking opportunities to have those conversations and for new ideas to come forward, whether that be about exploring different products, or changing how we work."
Positive prospects
There's no hiding from the fact that the last 24 months have posed a particular challenge for the aviation sector. Nevertheless, Ontic has emerged relatively unscathed. "Covid-19 has had a massive impact on nearly everyone, with civil aviation bearing the brunt of that," Gareth comments. "We're fortunate to have a large military component within our business. We've capitalized on that financial health to support our OEMs as they've looked to reshape their product lines and identify non-core candidates.
"We partnered with Triumph Group in the UK in 2021, and then signed and completed a deal to acquire their operations in Cheltenham last October," he continues. "We've maintained all of the existing employees and customer contracts, and in doing so Triumph has been able to shift focus on to its core product range for the future. It's a good example of a partnership rather than a transaction."
The partnership is already delivering benefits for Ontic's product portfolio. "As a result of the Triumph acquisition, Saab has become one of our significant customers through the parts we now supply for the Gripen fighter and T-7 Red Hawk," Gareth says. "Added to that, it's given us a new hydraulics systems capability in the UK, a gap that we'd previously been keen to fill."
As we emerge from the shadow of the Covid-19 pandemic, Ontic is positive about its prospects. "It feels like we're at the start of the end," he suggests. "We're starting to see positivity in different aspects of aviation, with load factors improving and increasingly full flight schedules. United recently announced that they're bringing their 777 fleet back up, which is hugely important for trans-Atlantic traffic. We're also hearing the right noises from Airbus and Boeing in terms of improving build rates, with an intent to accelerate. On the military side, demand remains consistent. We saw after 9/11 and in the wake of the 2008 financial crisis that whenever there's been a shock to the economy, aviation has bounced back strongly. We're optimistic that will be the case once again."
Ontic
www.ontic.com
Services: Aircraft component repair and manufacture