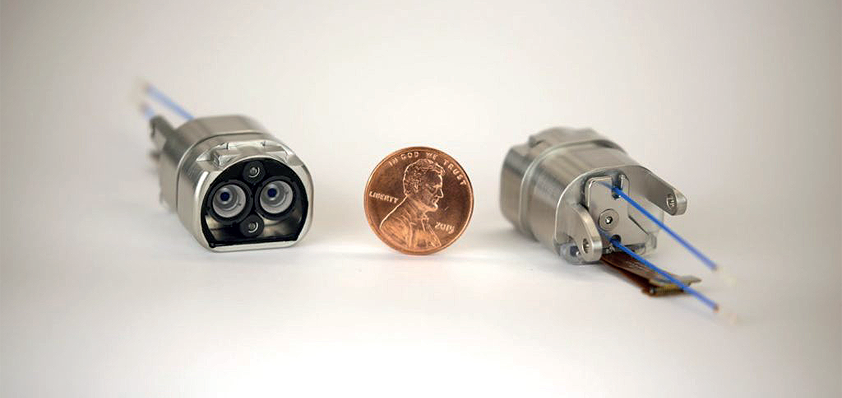 Seeing the future clearly
Continually striving to improve the quality of its products, processes and services and fill its unique role in providing solutions that use optics as an enabling technology – Optikos Corporation has well and truly earned its reputation for being 'The Optical Engineering Experts®'
Founded in 1982, Optikos Corporation (Optikos) can rightfully – and proudly – refer to itself as 'The Optical Engineering Experts'. The company's engineering team is the largest independent optical engineering group in the world, enhanced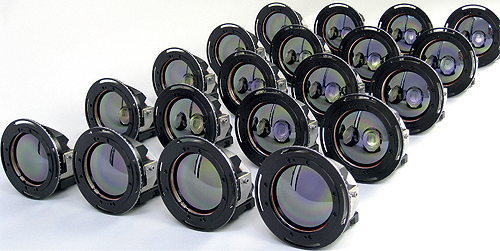 by opto-mechanical, electrical, software, and R&D engineers that form teams capable of solving and executing complex applications of optical technology to organizations globally. Optikos customers seeking engineering design and product development expertise benefit from the company's deep experience working on literally thousands of projects ranging from inception and design feasibility of an optically based product, to manufacturing and volume production. Meanwhile, those who require optical testing capabilities can choose from the company's standard and custom metrology products, or its in-house IQ Lab™ services, to help them to assess the performance of optical assemblies and camera systems.
Today, applications that utilize the kinds of products and systems created by Optikos range from medical devices and diagnostics to automotive cameras, missile seeking testing systems, geospatial mapping technology, and beyond. This was far from the case, however, as recently as two decades ago, and the company's own growth has run parallel to the greater adoption of optical technologies, as President and Founder Steve Fantone goes on to detail.
"It is true to say that among the broad range of markets and technologies that we now cover, many did not exist 20 years ago," Steve says. "For instance, back then, CMOS (Complementary Metal Oxide Semiconductor) sensors were only just beginning to be realized, but you could already see that they would eventually supplant CCDs (charge-coupled devices), and sure enough that began to occur, initially in high-end applications such as military solutions and costly medical devices. As CMOS sensors became more affordable, so too did they become ubiquitous, to the point where today they can be found throughout a wealth of industrial and consumer products."
For its part, Optikos has spent the last several decades being what Steve calls a 'purveyor of the application of optical technology'. "What differentiates us, is that we take a broad system view of optical technology and the markets or industries in which it can be applied. Whether it be in the fields of life science, consumer products, industrial instrumentation, geo-spatial imaging systems, military guidance and targeting systems, security, or the automotive sector, you will be hard pressed to find an area of industry today that isn't touched by optical technology."
The efforts of Optikos to help facilitate this technological expansion have, in part, contributed to the company today occupying a unique market niche. Something that has also proven invaluable has been its ability to engage and interface with clients from all walks of life. "One of the things we recognize is that every client's corporate culture will be unique, and rather than looking to modify that culture in any way, we have committed ourselves to having an adaptive system of doing business that allows Optikos to become a part of a strong, integrated partnership," Steve explains. "We also have something internally that we call The Optikos Experience, and this reflects the way that we want to form long-term, mutually beneficial relationships with not only our clients, but also our suppliers, employees and the broader community. We want all parties involved to have a positive and memorable experience when working with us, and for our clients this includes being respectful of their intellectual property – so that they get control over what they pay for in terms of services rendered – and emphasizing that we are with them for the long haul."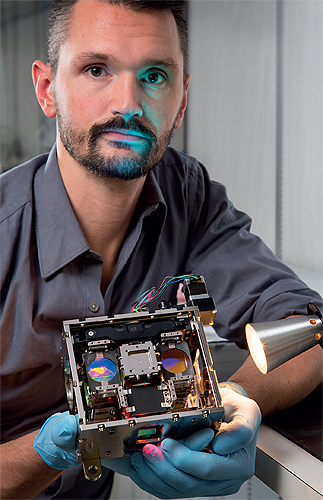 Such has been the success of the Optikos approach to doing business that the company has registered growth of approximately 82 per cent over the last three years alone, a feat that has been recognized by its listing in the prestigious Inc. 5000 list of North America's fastest-growing privately held organizations. In speaking with Steve, he pinpoints the life sciences and automotive sectors as being the primary sources for this growth. In the case of the former, the company has begun to move into a greatly expanded facility – adding a 25 per cent increase in overall floor space – including additional clean space dedicated to life sciences projects and precision optical assemblies.
"We made a strategic decision around six years ago to put extra emphasis on these particular fields," Steve details. "Today, in Massachusetts, we are peer residents within one of the world's leading life sciences hubs and have formed a good degree of knowledge in how best to work alongside a group of clients whose core competencies rest more in chemistry or biotechnology, rather than optics. This means opening up our entire breadth of services to them, from design and prototyping, through to manufacture and production, and giving clients access to the wealth of expertise at our disposal.
"In terms of our automotive industry presence, if someone had said 20 years ago that we would now have self-driving cars that have a dozen cameras and optical sensors inside them we would probably have considered them from another planet. This scenario, of course, is now a reality, and the widespread use and adoption of optical technology in vehicles has also driven the need for test instrumentation in order to assure appropriate imaging quality and sensing over demanding environments. We continue to work with companies supplying the industry to improve the performance and lower the cost of enabling technologies such as LIDAR which will only further increase the optical content of motor vehicles."
Surrounding Steve is a passionate, dedicated team of individuals. Some of these men and women have been with the company for over two decades and offer unrivalled product development, technical expertise and experience on a daily basis. Alongside them is a younger contingent of employees, and Steve is particularly proud of the fact that Optikos provides them with career opportunities that would otherwise take decades to realize in larger organizations. "Our people are empowered at an early point in their careers here," he says. "They are encouraged to work alongside some of the most experienced people within our industry as we cultivate their journey, giving them the chance to confront the types of challenges that we believe will make them successful."
Designated as being an essential business by defence, life sciences, and security clients, Optikos remained operational through 2020 when other companies were forced to shut down as a result of Covid-19 lockdowns and restrictions. Its employees responded quickly and efficiently to the challenge of keeping operations running, and with activity levels increasing as the weeks pass by, the company has every reason to be optimistic about what the future holds, especially in the markets that have been highlighted above.
"When I look at an industry such as life sciences, it is clear that spending on technology in this field will only increase in the years ahead, and the same goes for automotive imaging, sensing, LIDAR and cameras," Steve enthuses. "One of the great things about the optical industry is that we are very much at the forefront of the implementation of many technologies, and a particular strength of Optikos is that we see product development from the point of product inception, all the way through to shipping it out of the door and servicing it in the field. That is a mind-set that is different from most product development firms.
"As a business, we are also of the view that we want to always be on hand to support our clients in achieving their respective goals. This means, while we do offer a full spectrum of services, if one should only want Optikos to carry out the design element of a project, then we are more than happy to do so. Clients are rational, and if they see that it makes business sense for us to take on additional tasks such as manufacturing or production then we will take that work on gladly as it serves all parties' interests. Alternatively, if we identify that we are not in fact the right company for that client or its requirements, then we will do all that we can to help them to find one that is. We look to align our interests with our clients, because at the end of the day, we want them to be successful and it is truly their success that helps ensure our own."
Optikos Corporation
Services: Thermal processing sevices
www.optikos.com