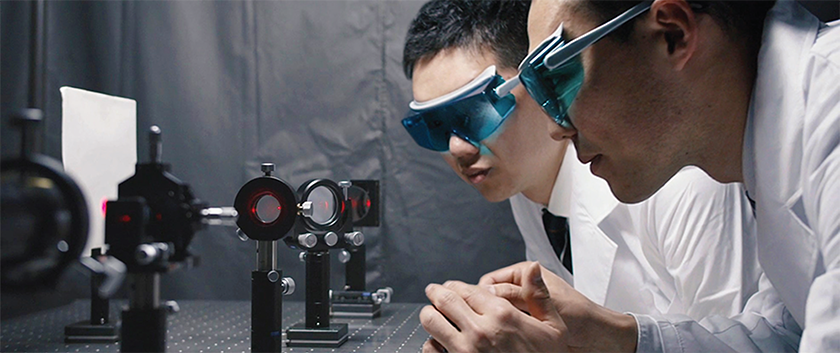 Come Create & Build With Us…
That is the new 'tagline' for OptoSigma Corporation (a leading Optics and Opto-mechanics manufacturer and system integrator)
As a leading global manufacturer of optical systems, assemblies, coatings and opto-mechanics, OptoSigma Corporation (OptoSigma) is taking over the manufacturing industry with a diverse range of products for the commercial, semiconductor, medical, telecommunications and aerospace sectors. For the last 20 years, the business has specialized in optics opto-mechanics and optomechanical assemblies, as we learn from Scott Rudder, the company's CEO. "We are a subsidiary of the Sigma Koki Group, a Japanese publicly-traded business. We are well-known for precision opto-mechanical components (specifically our linear stages) and our custom optics and optical coating capabilities that feature high laser damage threshold at affordable pricing," he begins.
The business's catalog boasts a wide range of products ranging from simple optics to precision opto-mechanical stages, and from optical tables and microscope objectives to custom coatings and opto-mechanical assemblies; and Scott continues to share that OptoSigma is most renowned for its high-quality precision craftsmanship, that leverages its unique manufacturing technologies to provide precise linear motion. "This is one of the reasons why our name is doing so well across the industry. We are passionate about innovation and bringing together the tools needed for optical and opto-mechanical solutions. The OptoSigma USA team, which is the branch I manage, is heavily invested in manufacturing customized component parts for original equipment manufacturers (OEMs). These components are then integrated by our customers into their own equipment and systems for use in commercial,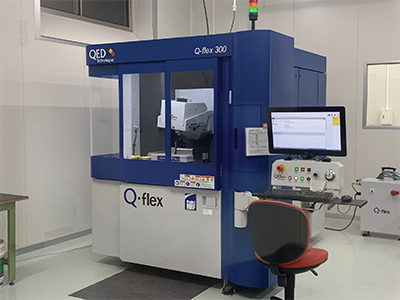 medical, industrial, defense/security, and many other applications. Additionally, we support the research community. The researchers are the innovators that design & develop the next generation of breakthrough products, and we feel that they are a critical part of our business. Because of this, we do our best to offer a complete product line; from optical tables, and mechanical parts that hold and manipulate optical elements, to lens systems, objectives, optical fiber and even design services. And now we are introducing our new Marketplace Partnerships to offer our customers 'one-stop-shopping' for photonics."
Scott highlights that OptoSigma has done very well over the last few years. A significant aspect to the company's success is its ability to offer additional value to its customers by offering integration and test services and by offering alternative solutions to customers facing supply chain or quality problems with other manufacturers. For Scott, the Covid-19 pandemic appears to have intensified these issues with many customers. "The last two years has highlighted a big risk area across the global supply chain, specifically the risk of supply delays and shortages due to international conflict and pandemic disruption. As a result, many businesses have begun insourcing and 'on-shoring' the manufacture of components that were previously outsourced. This added on-shore manufacturing capacity has driven significant increases in demand for OptoSigma components since our optics, stages and opto-mechanics are critical components in many manufacturing and test systems. Adding to this, new technologies like additive manufacturing & 3-D printing are facilitating the rapid development of new products, and are adding to the company's growth.
"Tying in with this, there are new strategies that we're implementing by teaming up with our partner businesses. One in particular that I believe is really exciting is a one-stop-shopping solution we call 'Marketplace Partnerships'. This is a unique new distribution approach that allows OptoSigma to partner with other manufacturers to offer bundled business solutions. What we have found is that in our industry, because each company is a niche expert in its field, our customers have to go to numerous businesses to get all of the items that they need to complete a project. This is not only inefficient, it can result in incompatibilities between equipment/ components and rarely results in an optimal system solution.
"What we've done is bring together the companies we work with and provide a complete value chain offering to our customers. LaserPoint s.r.l. is a good example of one of our partners that is based in Italy. The business has a great product called the Blink HS Series, which is designed to measure ultrafast laser pulse duration down to a few femtoseconds. Its capabilities offer the fastest laser power and energy sensor available in the market, and we're really excited about it. We can bundle this product with laser safety products from another partner, Yamamoto-Kogaku, and with our own optics and optomechanics to create a complete solution for our customer with specialized technical support from each of the marketplace partners as needed.
Another interesting development currently underway is Project Avatar, which, according to Scott, is a multi-dimensional marketing strategy designed to connect OptoSigma to its client base. "We have created a comic book series that we will be publishing periodically each year. Each volume will feature a new technology that highlights some of the novel research our industry luminaries are developing. The idea is to create a fun and exciting way to learn about these new technologies, and we believe this will be a great avenue to interact with our customer base while simultaneously supporting the STEM community with fun educational content.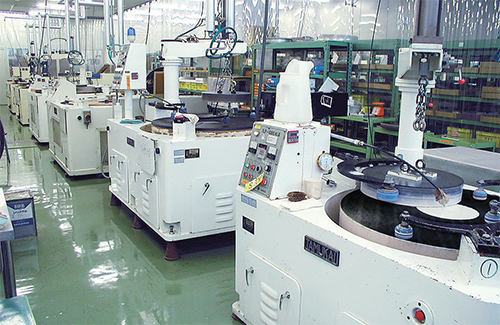 "Each comic edition is designed in an anime style that pays tribute to our Japanese heritage. They've been written with a bit of humor, and feature a few Easter eggs as well to keep our readers engaged with the storyline and guessing what might happen next in the story. This project has been in the pipeline for a year and a half now, and we are all very excited that it has finally taken off," Scott shares with us.
The first edition of the comic is currently in circulation and the second is expected to be released in October. In addition to being found at any OptoSigma location and digitally on the company website, the comics will also be distributed at trade shows and through online orders. "The hard copy versions of the comic, and the associated promotional items, are limited in release and are designed to be vintage collectibles. We hope that our customers recognize that the creative nature of the OptoSigma team transcends our marketing and advertising into our engineering and system solutions, and that they decide to 'Come Create and Build with Us!' – which is the company's new slogan."
The discussion of platforming OptoSigma's innovation then leads to the topic of the company's R&D department and product development. Scott shares that success in this area is driven by customer feedback and market trends. "We are engaged with both our researchers and original equipment manufacturers to develop precision products and assemblies to suit their specific needs. This approach gives us greater insight into the demands across the market, and helps to grow both our capabilities and product line," he says.
Scott is looking forward to improving and refining the company's operation across the board, especially in regard to relationships with its customers. "We have had a spectacular response to our Project Avatar efforts, which is so encouraging. What we want to do is continue connecting with our customers to bring greater awareness to the work that we're doing. We want to be their 'go-to brand' for any optomechanical requirements or components."
The ideas that manifest within the R&D department are then brought to life by the business's impressive manufacturing footprint. OptoSigma boasts an almost 20,000-square-foot facility in Santa Ana, California. However, as a global company, it also has locations in France, Germany and Singapore; and its parent company SigmaKoki has multiple locations in Japan and in China. Scott highlights that, despite its state-of-the-art infrastructure, the OptoSigma team intends to implement further expansion plans, and is set to grow significantly over the next few years.
"We also want to grow our online presence so that customers who aren't able to visit our locations can interact with us on a more regular basis. Furthermore, we will be opening a new facility in Costa Mesa, California, in 2024 to provide the needed expansion space to increase optical coating, component manufacturing, optomechanical assembly, and test functions."
Scott then brings the conversation to a close with a note of gratitude. He takes a moment to pay tribute to the Chairman of the Board, Guy Ear, who he says is the "architect of the current OptoSigma brand" and who has worked tirelessly to create and sustain a sturdy foundation for the company. "He did a really terrific job at establishing the foundation of the company and enabling future growth, and we now have a fantastic opportunity to continue to build on top of what he put in place. We're creating something here that all of us are really proud to be part of, and Guy's work has been invaluable in making that happen," says Scott. We look forward to catching up with OptoSigma again in a few years' time to hear more about the various developments that have allowed the business to continue to thrive.
OptoSigma Corporation
www.optosigma.com
Services: Optics, Opto-Mechanics, and Optical Assemblies