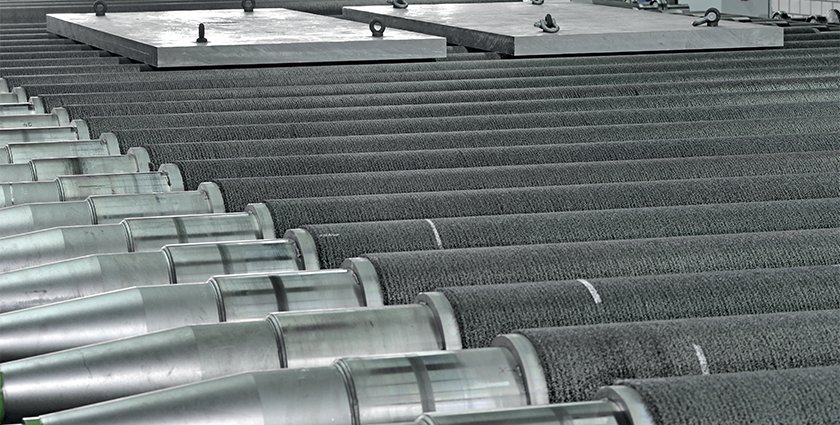 A continuous evolution
Being an industry leader takes time and experience, and Osborn has had 135 years' worth in surface finishing. With an excellent team and innovative technology, the business takes pride in refining its operation
Osborn is proud to invest in its high-quality surface finishing products. According to Tim Ebner, the company's Vice President for Polishing Products, Osborn's catalogue is intended for industrial use, a uniqueness that gives the company its industry edge. "The items we produce are used in demanding environments, which is why they have to have much higher quality and performance. Our industrial customers, who use them around the clock, depend on their longevity," he says.
As an industry leader, the products that Osborn brings to market may seem simple, but the materials it incorporates within these items are often the best in the business. "Even a wire brush may seem ordinary, but we use proprietary materials and tooling. Each of our products are exemplary, because we fully believe in performance and durability, which has been in our DNA since we began. We have hundreds of patents on products and processes across all our different segments, which is a result of our passion for innovation, evolving and improvement," he shares.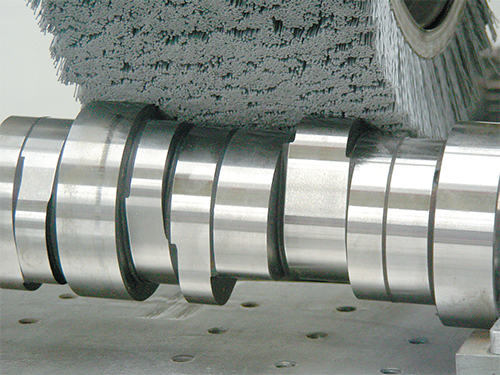 Historically, the business has been a specialist in industrial brushes, used for deburring, weld-preparation and clean up. Now, Tim is happy to share that the company has expanded its capabilities. "Another segment of the business is our industrial polishing. This operation, which includes scratch removal and polishing surfaces, is often used in the automotive environments for polishing surfaces and for pre-plating preparation. These processes assist in ensuring that the underlying metal is pristine.
"In other cases where the requirements are for sanding lines, plumbing or hardware fixtures, a customer may want different finishes. We can create a mirror finish, a matt finish, or whatever our clients need. So, we're really trying to broaden our horizons in terms of what we can do and supply for our clients."
Osborn also has a third key business segment of roller technologies, which utilizes the latest brush developments into its operation. "We use them to transport steel and aluminium metal plates when they are being formed. Consider a steel mill, for example. What we do is when those products come off, they are moved across rollers, and if there are any contaminants, we work to ensure those contaminants are embedded in the wire, rather than the sheet, which is only possible because of the brush technologies we use," says Tim.
Alongside these impressive abilities, the company also boasts a substantial global footprint, and has expanded its manufacturing significantly over the years, with its headquarters based in Richmond, Indiana with additional operations in Ohio as well as Mexico. "We have our European operations located in Germany, Romania and Portugal as well. Both continents produce the same types of products, but they are nuanced ever so slightly for their respective markets. I believe this is where our innovation truly shines."
Tim expresses that the business synergizes the product development between both locations, which has led to significant improvements in Osborn's material sources. "We are exploring what we call our Advanced Technology Brushing™ (ATB) in our North America market. Osborn's ATB brushes are made with nylon abrasive bristles that are impregnated with various different cutting elements, such as ceramic or zirconium that provide superior cutting for those industrial applications, most commonly used in CNC machines to eliminate hand deburring operations."
Considering these traits that make Osborn such a successful company, we ask Tim what he believes are the key specialisms that differentiate Osborn from the competition. To which he shares that, simply, the company strives to offer solutions. "It's very important to us that we work with our customers to select the right solutions for them. Whether it's deburring an automotive part for an engine block or cylinders, or polishing, we have custom products that we develop for specific applications, and for specific customers.
"Our polishing is very similar. We have a myriad of polishing wheels and compounds, but it's all about the application. We strive to provide our customers with the best cost/benefit solutions possible to promote productivity, cost reduction, and the highest quality results."
Furthermore, when it comes to innovation, Osborn depends on a combination of customer feedback and market trends to bring to life its catalogue of products. "I mentioned the nylon abrasives that can be impregnated earlier, and that is a great example of how we evolve to provide better solutions."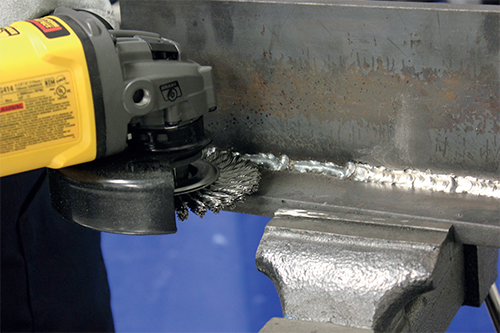 With that, Tim shares one of the biggest projects the company is currently undertaking in polishing compounds. He says that Osborn is investigating ways to make this particular product safe and more environmentally friendly. "One of the most prevalent compounds has been the use of abrasives formulated with silica. The problem with silica in high concentrations is that in adults, it can cause silicosis. So, we have been working on new formulations that do away with silica to reduce or eliminate that risk," Tim highlights.
Another topic that ties in with the company's social responsibility is its culture, and the relationships it curates with its staff. "Our global presence allows us to have experience with different customers and an infinite variety of challenging applications around the world. Our teams stay connected and harmonize our global synergies to make sure our customers get the best possible solution. My team and I make sure we stay connected, and that the company presents itself in a manner that is consistent regardless of where our team is in the world. We want to portray the same vision of our business wherever we go. As a result, both continents are on the same page, and I am very proud of that."
That is not to say that having a global business is always plain sailing. "Of course, the pandemic was tricky, but one thing we learned is that the digital world has become so important. As much as we would like to be in front of our customers and with our staff, it became more challenging. We have a global supply base, and we have situations where certain materials are difficult to obtain, but we made sure we worked closely with our customers to navigate those challenges, and our continued success is owed to our brilliant team."
Tim says that the company will offer alternatives, substitutions, and short-term solutions to address the long-term challenges currently facing the supply chain. "Our end-users are not always buying our products for the sake of stocking them. If we run out, it shuts down their operations, so it's crucial that we keep our operation going. Although we continue to struggle with the fact that certain raw materials are unavailable at the moment, we are working with alternatives and substitutions. Thankfully, our customers have also been understanding of these challenges, because they are experiencing the same difficulties."
With this mind, Tim has big plans for 2022, particularly regarding the company's supply diversification, which he believes will serve as another strategy to combat the turbulence currently facing the manufacturing industry. "During the pandemic, we found ourselves in situations where we may not have adequate stock for all of our needs. Now, we make sure we have multiple sourcing alternatives, depending on the urgency and importance of the material."
Taking this one step further, Osborn's long-term plan is to continue to innovate within its existing categories in order to remain ahead of the competition. Tim emphasizes that with this approach, the company's future will be prosperous. "We want to be the go-to product developer. We want to be able to support all our customers' needs. Whether they are looking for the highest performing product, or something on a smaller scale, we are determined to be their one-stop shop," he concludes.
Osborn Manufacturing
www.osborn.com
Services: Surface finishing