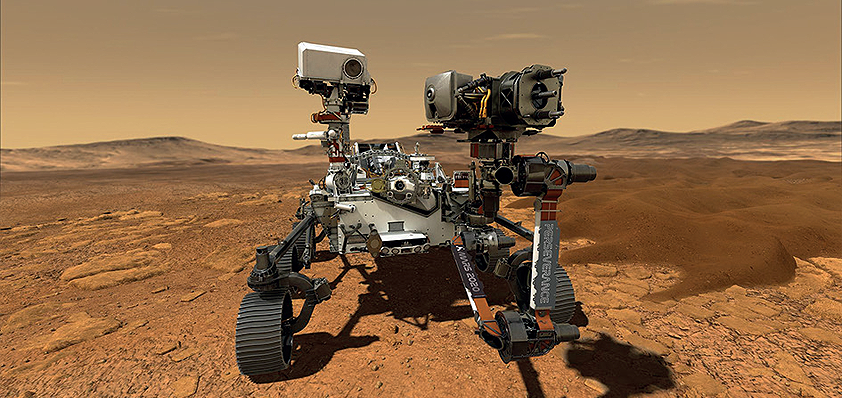 These highly engineered components contribute to the survival of the Rover's main robotic arm, sample collecting turret, tool bit carousel and sample handling assembly during a months-long trip through space, and its function as intended on the Mars surface.
SKF bearings will play an integral role in the vital process of sample collection on Mars. When the Rover is ready to begin collecting samples on the surface, the robotic arm will maneuver into place and the tool bit carousel will whirr into action, deploying tools to drill or abrade material, which will then be collected by the sample collecting turret and transferred to the sample handling assembly for processing onboard the rover, and eventually a potential return to Earth for analysis via a future Mars mission.
"The bearings we designed and built to help the rover perform its core science activities were based on several models of Kaydon thin-section ball bearings customized by our engineers to minimize weight and save space, while retaining maximum functionality and reliability for a mission where repair or replacement is simply not an option," said Isidoro Mazzitelli, Director of Product Development and Engineering Americas.