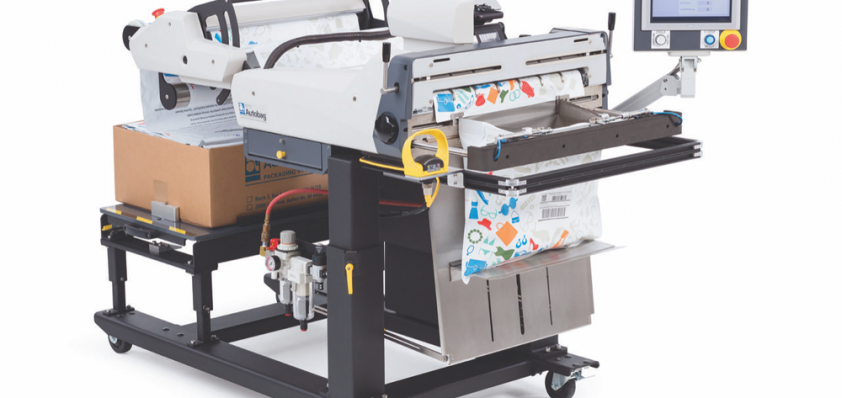 Packaging productivity post-pandemic
At the outset of the Covid-19 pandemic in early 2020, few, if any, could have predicted its far-reaching consequences on how we live, work and shop. From the rise of the home office, to surging demand for online grocery delivery slots, the Coronavirus forced businesses to accelerate their digital roll-out – and consider new ways of working.
As the vaccination roll out continues to gather pace nationwide, thoughts in many industries are turning to what happens next. With many workers reporting an increase in productivity while working at home, a more flexible approach to work – blending remote and office-based working – could be one facet of the 'new normal' that is here to stay.
But what does this mean for the packaging sector, which is still very reliant on site-based working for key elements such as production and distribution? If the Coronavirus pandemic has taught us anything, it is that packaging businesses must continuously invest in their processes to ensure they are best prepared for unknown future scenarios – ensuring production continues uninterrupted, even in the face of a dispersed or reduced workforce.
One of the surest means of achieving this is an investment in automation. Indeed, even partial automation within the packaging supply chain can significantly improve productivity and fulfilment rates. As a business, Autobag has long advocated for automation throughout the packaging supply chain, recognizing the sizable benefits it can deliver for packaging businesses.
This was nowhere more neatly evidenced than at the start of the pandemic, when businesses were effectively blindsided by the sudden imposition of restrictions; clamoring to find production solutions that both enabled them to continue to operate, while adhering to social distancing and stay-at-home protocols.
At the same time there was, unsurprisingly, a massive surge in demand for PPE and COVID testing kits – all of which require specialized packaging to ensure they are usable. Although in some instances businesses were able to quickly adapt their processes with the adoption of new tooling, very often the operation was compromised due to a lack of automated technology to complete the packing of the product. With manual packing options both time consuming and limited due to Covid restrictions, the scramble to scale-up the supply chain, within the confines of social distancing, demonstrated the vital role automated technology could play in the manufacturing process.
At Autobag, we saw first-hand the benefits that automation was delivering to businesses during a time of crisis. For example, one customer of ours switched their production line to packing visors for NHS staff. Recognizing the urgency with which these supplies were needed on the hospital frontline, the business invested in an automated bagger to streamline the packing process. The resulting improvement in productivity speaks for itself. Before installing the system, one operator hand bagging had an average fulfilment rate of 200 visors per hour; when that same operator was utilizing an automated solution, that rate increased to 1400 visors per hour.
It isn't just the pandemic that is making companies turn to automation to shore-up their packaging services. Brexit, which finally concluded on 31 December 2020, is predicted to have a significant impact, at least in the short term, on sectors including manufacturing. With a sizable number of employees across the manufacturing sector drawn from EU countries, changes to right-to-work legislation could lead to temporary staff shortages.
Again, in a time of a contracting workforce, it pays for businesses to invest in technology that can help carry the load. As with the pandemic, nobody knows for sure the severity or extent of the ramifications that Brexit will have on the manufacturing supply chain, but businesses can't afford to just 'wait and see'.
By reviewing their automation strategy now, and considering smart investments to shore-up their business's productivity, it is possible to get ahead of the curve and ensure supply chains remain uninterrupted, even in the event of a sudden drop in workforce. Ultimately, we believe automation represents a smart solution for business's weathering stormy waters, helping to safeguard productivity and, ultimately, deliver maximum return on investment.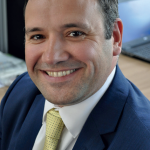 Duncan Hall
Duncan Hall is Commercial Director at Autobag. Autobag has been a world leader in designing and manufacturing flexible packaging systems since 1962. Part of the Sealed Air group, Autobag is the original inventor of the Autobag bagging machines and pre-opened bags on a roll. With multiple manufacturing facilities both in Europe and North America, APS offers the largest bags-on-a-roll manufacturing capacity to ensure supply chain constancy
www.autobag.co.uk