Driving quality
In the heart of the industrial midlands, Pailton Engineering today continues to steer the automotive industry
Founded in 1969, Pailton Engineering has built its reputation on a proven history of designing, manufacturing, testing and delivering world-class steering systems. Today the company occupies a global position, utilising both local manufacturing expertise, as well as production in its final markets. "We continue to represent the essence of British manufacturing, with 80 per cent of what we sell manufactured in the UK, testament our position as a family owned company that remains true to its roots," says Ian Palmer, sales and marketing director.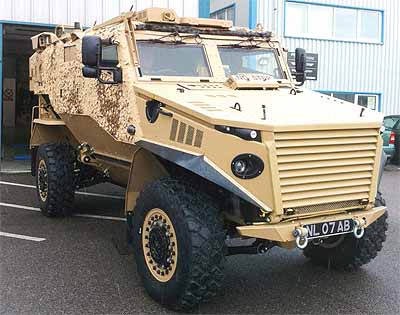 With offices in the UK, US, Germany and India, the business maintains a trading footprint that reaches as far south as Australia, across Singapore, the Middle East and Western Europe. "The majority of our business focuses on designs for the military, and bus, coach and truck manufacturers," points out Ian. Its dominance in the military market is represented by long standing relationships with both Oshkosh Defense and its daughter company Pierce Manufacturing.
Furthermore, connections with firms such as Alexander Dennis and VAG Group highlight the extent of the company's reputation across the industry, and the quality of its products, which are deemed capable of withstanding the demands of the military worldwide, supplying steering systems to the British Army for use in the Warrior and Ocelot vehicles. "It is our extensive work with the military that has led to us working in conjunction with TATA in India, designing steering systems as they work towards the development of a home grown military vehicle," explains Ian. With its own test laboratory and 3D prototype facility housing an ever-expanding team of design engineers, Pailton Engineering is well versed in producing end products that are specifically designed for use in specialist vehicles.
"Our real strength is in niche areas, designing specific steering systems that actually fit the vehicle and specifications of our clients. It is a different approach to the market that saves customers buying a standard product and trying to make it work in the vehicle," says Ian. Such an approach makes Pailton Engineering a valuable business to work with; a fact that JCB construction recently homed in on, as he continues: "We have designed a complete solution for JCB, from the ground up. There is nothing standard on this product. The unique steering column allows our client to use the design in every vehicle they make, boasting unique features such as soft close, fully adjustable mechanisms. It makes the JCB vehicle far more attractive for their customers, through increased comfort. Additionally, by working closely together we have avoided increasing the price, so the vehicles are still very competitive in the market place."
The drive to keep costs down is own that is of great importance to the firm, as it faces a market where success if dependant not just on technological quality, but value too. "Here in the UK we pretty much run at full capacity, so instead of opening up new factories, we have developed a slightly different model where we work under co-operation agreements with other factories," says Ian. Such an agreement has been ongoing in India, where the model has proved very successful. "We are able to control the quality by using our own SQA engineers, which visit regularly and audit. Through replicating that set up in Turkey we are also able to advance with manufacturing capabilities locally whilst ensuring an extremely tight approach to quality," he continues.
No stranger to working successfully in conjunction with other businesses to bring technology to the market, the company unveiled a new four-wheeled steering system in February 2015 at IDEX in Abu Dhabi, which it developed alongside two German businesses, Tedrive Steering and RBL. "The technology has the effect of reducing the turning circle of an armoured car from nine metres down to just 4.2 metres, allowing a much greater use of the vehicle," highlights Ian. Pushing technology forward, a similar arrangement with Tedrive has seen the business establish a remote control steering system, promoting driverless parking of buses and coaches, ultimately reducing clients land requirements for parking by 20 per cent. The business is also actively developing technologies with regards to lane changing, and driver wake up alerts on buses and coaches. "The application of sensors to the steering wheel, which detect grip and shake the steering wheel should that grip loosen, and cameras in the wing mirror that prevent the vehicle from steering across the path of an upcoming motorist or cyclist are both technologies that we are close to launching," he announces.
With governments in Western Europe starting to drive public transport as a means, more buses and coaches are being built to service new requirements. Commenting on the future market, Ian points out: "Every country in Europe is looking at park and ride facilities outside of cities so that gives us a big opportunity. In order to continue growth, we have to expand our horizons abroad and operate in more countries. The Middle East is a high target at the moment and we will continue working with companies such as Streit Group, increasing our presence there.
"Reflecting the uncertainty of many political situations, we also see a growing focus on military spending with increased potential for military vehicle requirement, as well as a growing number small manufacturers designing very specialised vehicles in low numbers, which is our ultimate target market. Being a niche player it is important that we remain competitive in cost, as well as retaining good engineers to maintain our design capabilities, and vitally recognising that quality is king. In fact, it is more king in what we do than in a volume product. There is a great focus today on measuring parts per million (PPM), and if you are low volume manufacturer, getting one thing wrong has an over dramatic influence on the PPM measure when it is multiplied up. Ultimately quality becomes a far more important issue in a low volume, niche manufacturing situation."
Pailton Engineering Ltd
Products: Steering systems
Sites: UK, India, Turkey
Employees: 161