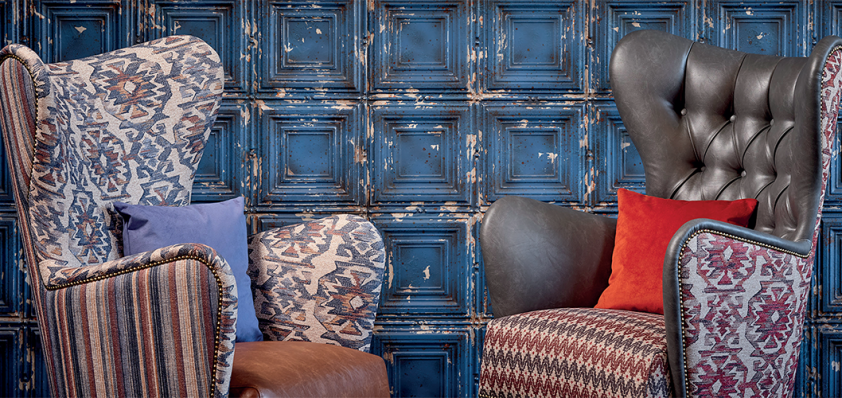 Customers first
Panaz continues to build on its success and reputation, growing its customer base that seeks out both high performance fabrics and great design. 2022 looks set to be another stellar year – one that will see 19 new collections being launched, all created with the very specific needs of the care and hospitality sectors
For more than 30 years as UK commercial fabric suppliers, Panaz has prioritized excellent customer service and technical innovation to bring real benefits to its customers and end users. As global designers and manufacturers of high quality, flame retardant fabrics and wallcoverings for the hospitality, healthcare, cruise, and corporate sectors, the company works with internationally acclaimed interior designers to produce a host of fabrics; some of which can be found in the most iconic interiors around the world.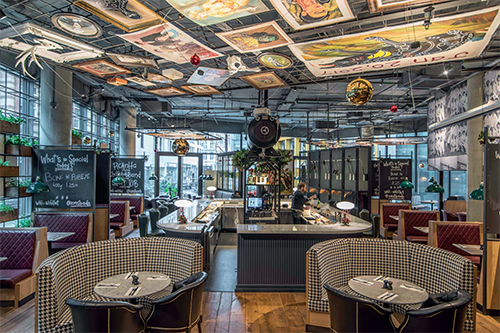 The company's COO, Rollie Attard, brings us up to speed on the innovation that has taken place at Panaz since we last spoke with him at the end of 2020. He shares with us how the company has used the time during the pandemic to reflect and plan for a busy future. Having enjoyed ten percent annual growth, it is not a business that likes to stand still! "We have always had a steady growth curve. Our business strategy is to invest when times are tough, so that when the situation improves, we're able to push ourselves ahead of the market," he begins.
Rollie discusses how the investments made are often directed towards enhancing customer service to meet ever-increasing demand, and this being especially relevant as customers continue to face product shortages across many sectors. "This is probably why we are one of few suppliers that have managed to maintain continuous supply." This, he notes, has been particularly important over the past two years. "Our people are at the heart of everything we do and we have worked closely with the Warehouse and Supply Chain teams to identify efficiencies. We also invest heavily in people development ensuring they are equipped with the necessary tools to succeed.
"The biggest part of our ethos is to live and breathe our customers, and to better understand their needs, as a result of this we have invested heavily in new wide width digital print technology. This allows us to respond quickly and flexibly to the ever-changing design needs of our customers."
In addition to improving the business's manufacturing capabilities, the company has also sought out and acquired complementary businesses that not only support growth but also add value to the Panaz proposition and ultimately to its customers. Rollie states: "This avenue has brought greater value and diversity to the company's catalogue and the chance to bring something different to the Panaz range.
"There's great potential for growth utilizing acquisitions, and for us it was really about choosing the right opportunities and increasing our ability to diversify in a way that doesn't distract us away from our core market, while also adding a new level of value for our customers," he shares.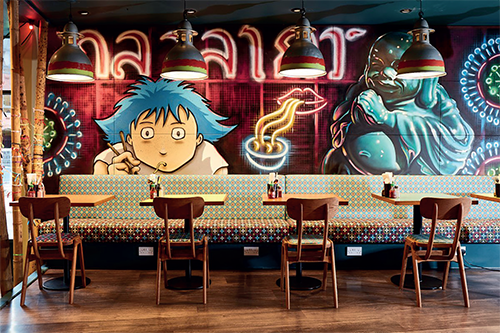 "With the next 12 months ahead of us, I have no doubt that there will be challenges. However, I feel optimistic, and we are raring to go. There's obviously a freight crisis at the moment, pricing issues, raw materials are all over the place and we still have the virus to contend with, but for us that's manageable. We have been handling the situations over the pandemic period with determination from our fantastic team and strategic planning. So far it has served us well.
"The key for any business in a situation like this is flexibility, and I'd consider Panaz to be incredibly flexible. We have a diverse product range, and when the hospitality market closed up, we were focused on working with the Nightingale Hospitals and supporting the NHS in any way we could. I feel that 2022 will be about being able to adapt to the changes in customer demands and making sure we are reactive and responding quickly to their ever-evolving needs," he explains.
Rollie also adds that success for any business is about maintaining a level of proactiveness, which is something that Panaz has remained committed to, despite the circumstances of the pandemic. "We have an office in the US as well, and we want to support the growth of that market, while continuing to capitalize on our investments and making sure customers continue to be delighted by our products and services. Fortunately, we have been able to protect ourselves against many of the freight and pricing problems, and this year we have to really make sure we're bringing in the right products for our customers. They want innovation, they want to see something different, and we are ready to provide that for them."
Rollie concludes our discussion by sharing that Panaz has a fresh generation of new designers ready to bring their talent to the company, and that this year is promising to be a busy one. "We are incredibly passionate about innovation, and not just design innovation, but also technical innovation. We have always been at the forefront of developing high performance fabrics for the exacting needs of both the care sector and hospitality sector. Our in-house technologists already have 14 innovation projects on the horizon for 2022 and it's only January! The potential I see in Panaz to tap into new ideas and produce them is huge. Finally, for Panaz it is about making sure we offer the very best products and services to our customers and we do this through the investments I've already spoken about but also by attracting the very best people to join the Panaz team. This I feel, is what will bring us another successful year," he ends.
Panaz
www.panaz.com
Services: Fabric suppliers