Engineering reimagined
Over the course of 50 years, and counting, Parafix has offered its large array of customers a unique combination of long-developed capabilities, the finest converting technology and close partnerships with the very best adhesive material manufacturers
The vast majority of the population may not be aware of it, but there is a strong chance that they come into contact with products produced by Parafix each and every day, products that are fundamental in holding together the components in the electronic devices we use, the cars we drive, or the medical products we can sometimes rely upon to improve our health.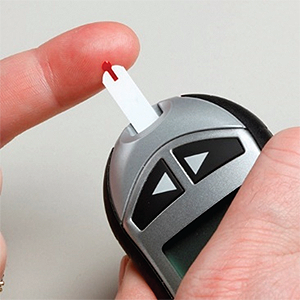 Headquartered in the UK, and with a second site located in Budapest, Hungary, Parafix is an established converter and distributor of self-adhesive tapes, foams, foils and other flexible materials, which it specialises in converting into bespoke components. Each year, the company is responsible for producing over 350 million die-cuts. Needless to say, then, that it has come a long way since it was first established by John Shipley in 1969, when he began selling rolls of tape out of his garage at Paradise Walk, Chelsea.
At that time, adhesive tape technology was very much in its infancy, with products being generally rather basic. John's idea was to begin cutting and converting said tape into different shapes and sizes, and after buying the equipment necessary, he set about developing the business in that fashion. Less than four years after it was formed, the company was appointed as an authorised distributor for 3M, manufacturer of speciality tape, film and foil materials, and from there it went from strength-to-strength.
"One of our first major customers was IBM, which at the time was making disc drives at its facility in Portsmouth, and this was a relationship that Parafix grew handsomely on the back of for a number of years, and that helped us to achieve a turnover of £1 million for the first time in 1985," begins Parafix UK's Director and General Manager, Steve Barwick. "In the years that followed we set about diversifying into different markets, not only within electronics but also the healthcare, industrial, aerospace, automotive, military and defence sectors, successfully expanding our technical competence and capabilities, and branching out internationally in the process."
Parafix's strapline is 'Engineered Adhesive Solutions', one that succinctly describes what the company is all about in 2019. "We are primarily an engineering company working
with not only adhesives, but also a range of other world-class flexible materials that have been added to our product range over the years. We then take these and convert them in very specific, customised formats for customers to use in a constantly growing list of different applications in a multitude of markets," Steve continues.
In the UK alone, Steve states that the company has over 900 customers for whom Parafix creates anywhere between 2500 and 3000 custom parts at present. "These parts can range from a gasket to bond an LCD or a specialist vent to allow air flow, yet protect a particular device, to medical grade foams, foils or hydrocolloids," he adds. "I personally have been with the company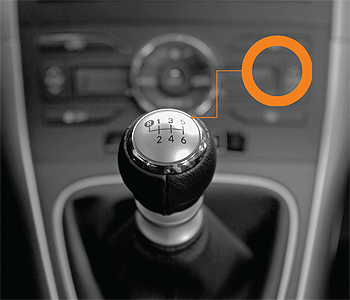 for 29 years, and one of the things that continues to excite and motivate me is the sheer variety of different applications our products find themselves being used in. To put this into context, we currently have a project attrition rate of around 20 per cent per year, meaning that approximately one fifth of next year's work will be completely new."
2019 has been a very special year for Parafix, not least because it has marked the 50th birthday of the company. "It is a wonderful testament to the strength of the business that throughout this period of time we have maintained our position as one of Europe's leading adhesive tape converters," Steve enthuses. "One of the biggest reasons for our longevity is that we have learnt how to evolve our technical competences and capabilities in line with our customers' and their manufacturing needs. We have a phrase here that we use, which is 'Imagineering', and this very much speaks to the way that we work to respond to ever-changing demands, applications and challenges, by bringing our use of materials and our manufacturing capabilities along with our customers so as to provide them with unique solutions."
In order to meet the evolving needs of its customers, Parafix continues to invest in staff, infrastructure, technology and equipment across its facilities, with 2019 being a particularly active year when it comes to developments. In the UK, for example, it announced in August the addition of a new Clean Room to its Sussex premises, providing it with a further 116 square metres of capacity and creating 15 additional jobs in the process. It has since followed this with the receipt of additional leading edge rotary equipment, including two new, high-tech Delta ModTech die cutting machines. Custom configured for the company's needs, these machines will enable Parafix to deliver on more complex and challenging projects, including those involving several cutting stages, tight tolerances and a Clean Room environment. Meanwhile, in Hungary, the company was granted EU funding, which led to the building of a second, purpose-built manufacturing facility in Ercsi, 20 miles outside of Budapest, which will soon accommodate modern converting machinery.
"Another development of note is that we have recently embarked upon a Knowledge Transfer Partnership (KTP) project, working with the University of Brighton," Steve reveals. "This three-year project, with topics such as Industry 4.0 and the Internet of Things at its heart, has the aim of improving our processes and operations through the use of data." Though these are the early days of such things as Industry 4.0, the company fully expects to be offering its customers even more of the benefits that data-driven technologies can bring in the coming years.
In the meantime, having had a year of strong, sustained investment and disruption to its manufacturing environment with the addition of new machinery that is now fully validated, Steve is personally thrilled to now have said layer of investment in place at Parafix as it embarks on its next phase of growth. "We have a great platform upon which we can now go out and talk to both new and existing customers, and really extol to them the benefits of our increased capabilities," he concludes.
Parafix
Products: Various adhesive tapes, foams, foils and flexible materials
www.parafix.com